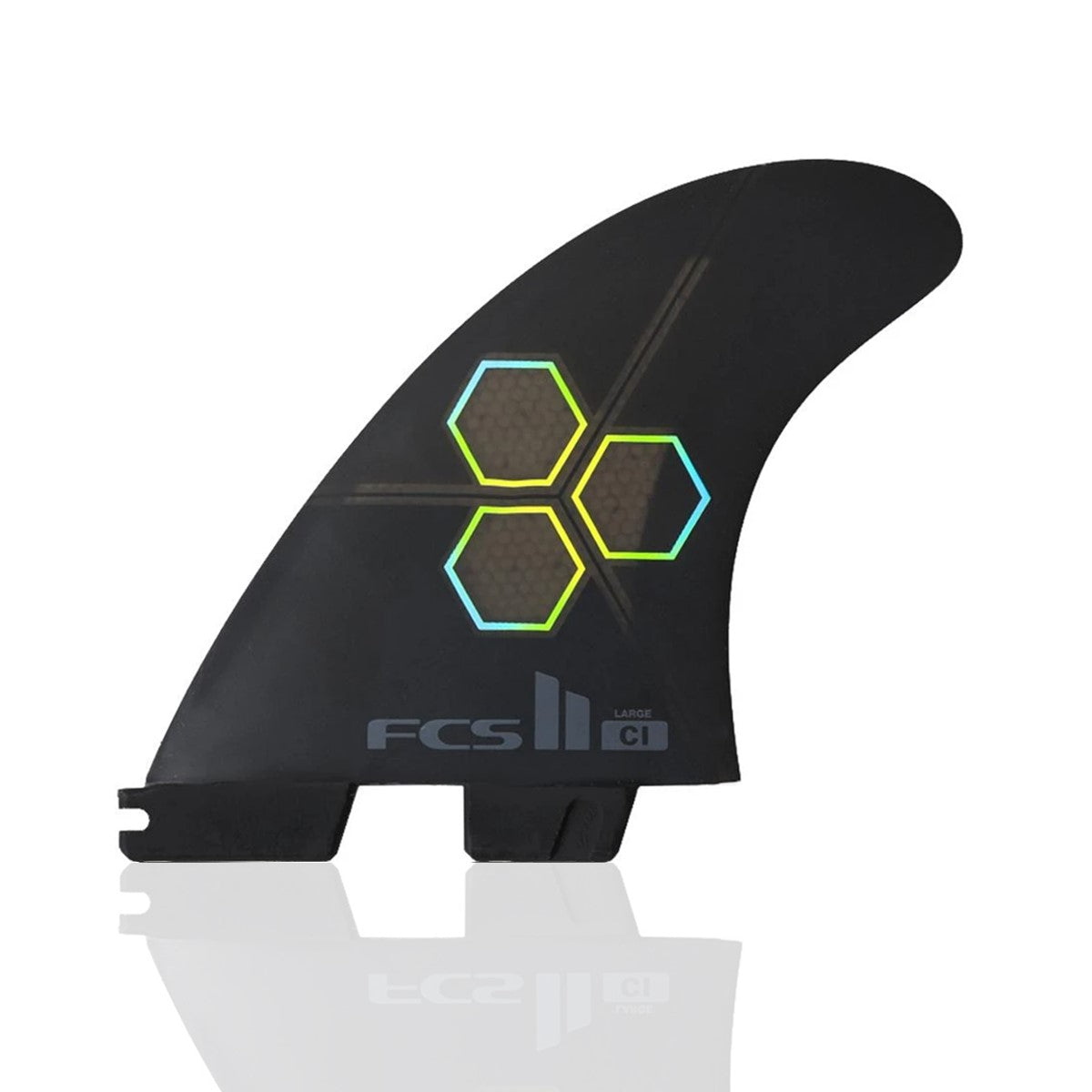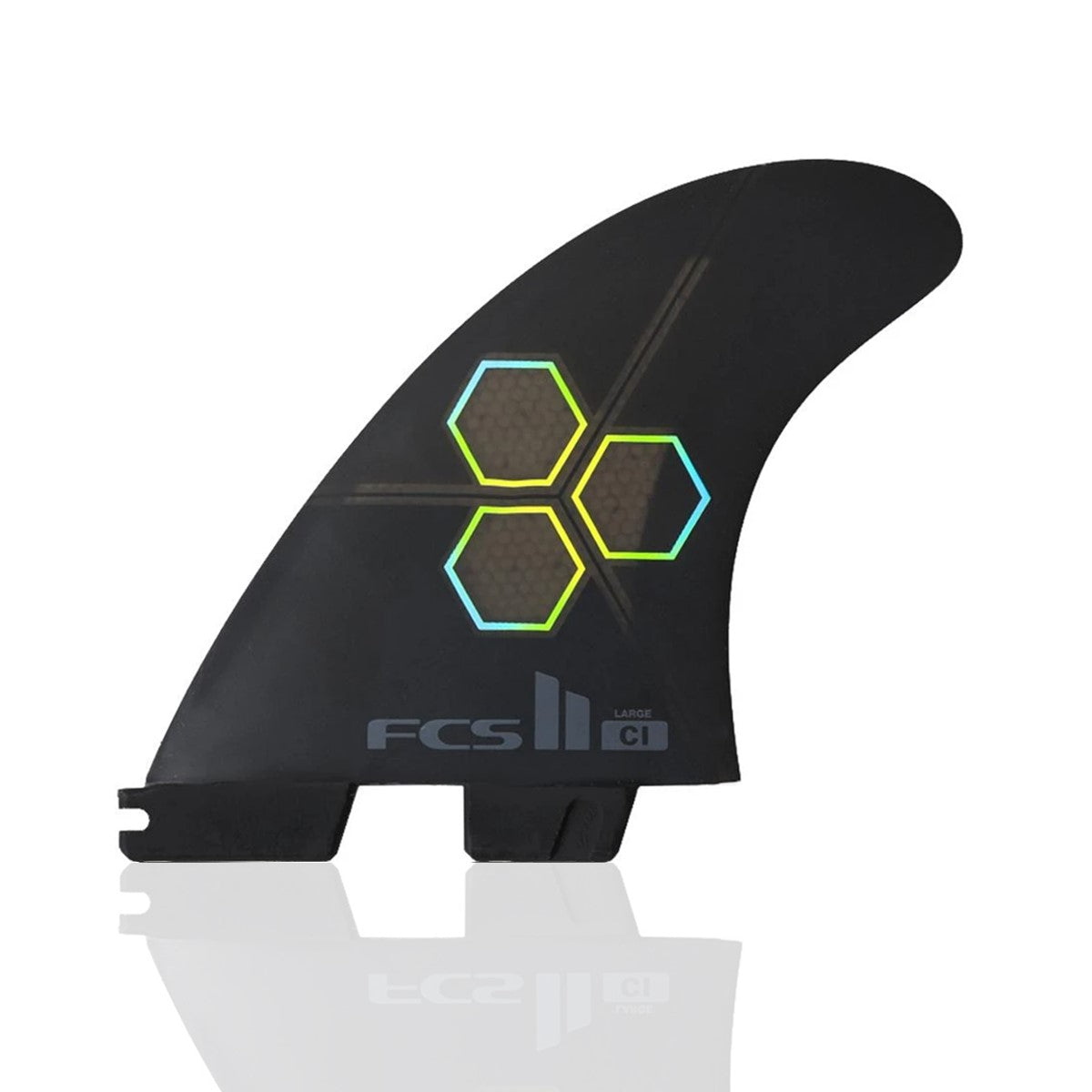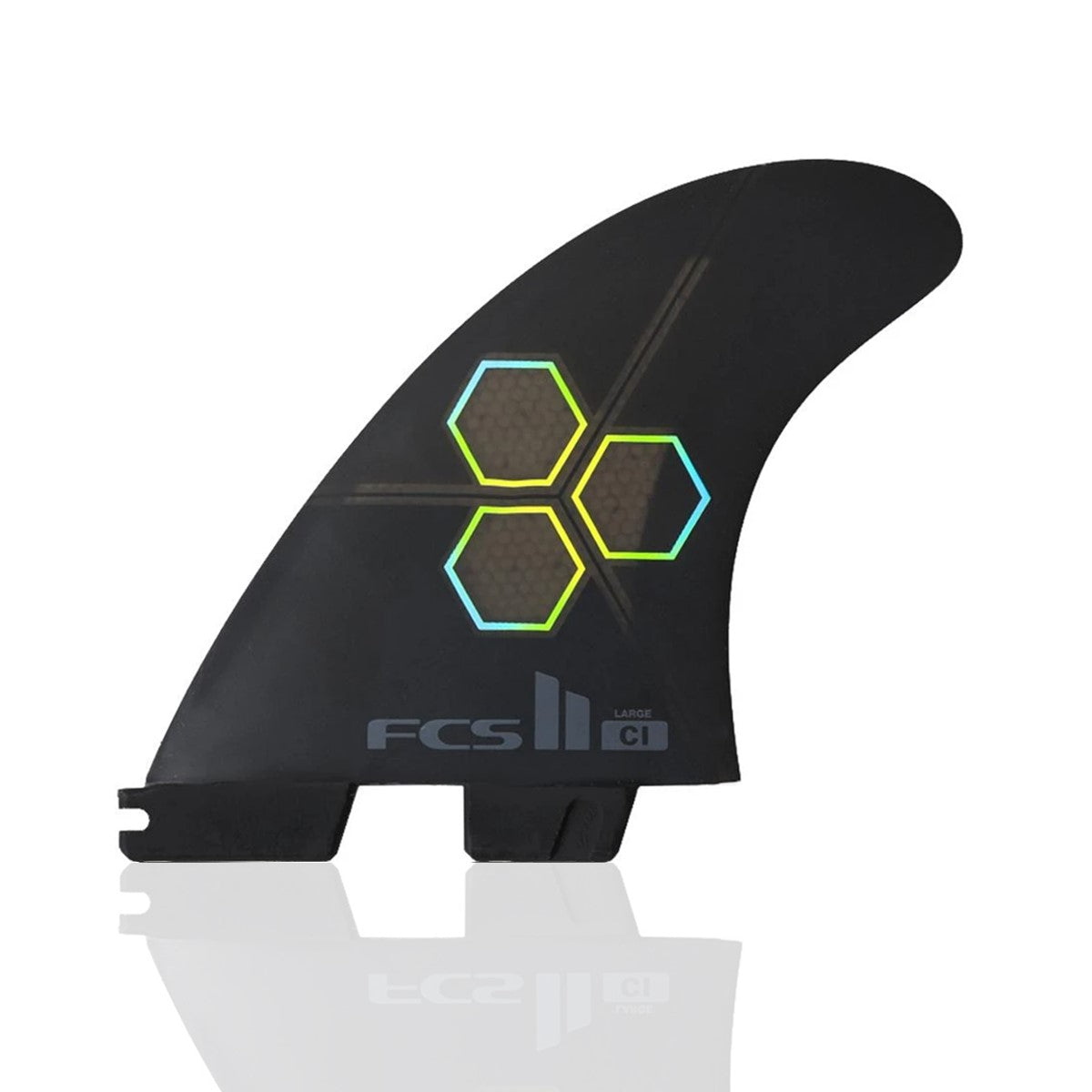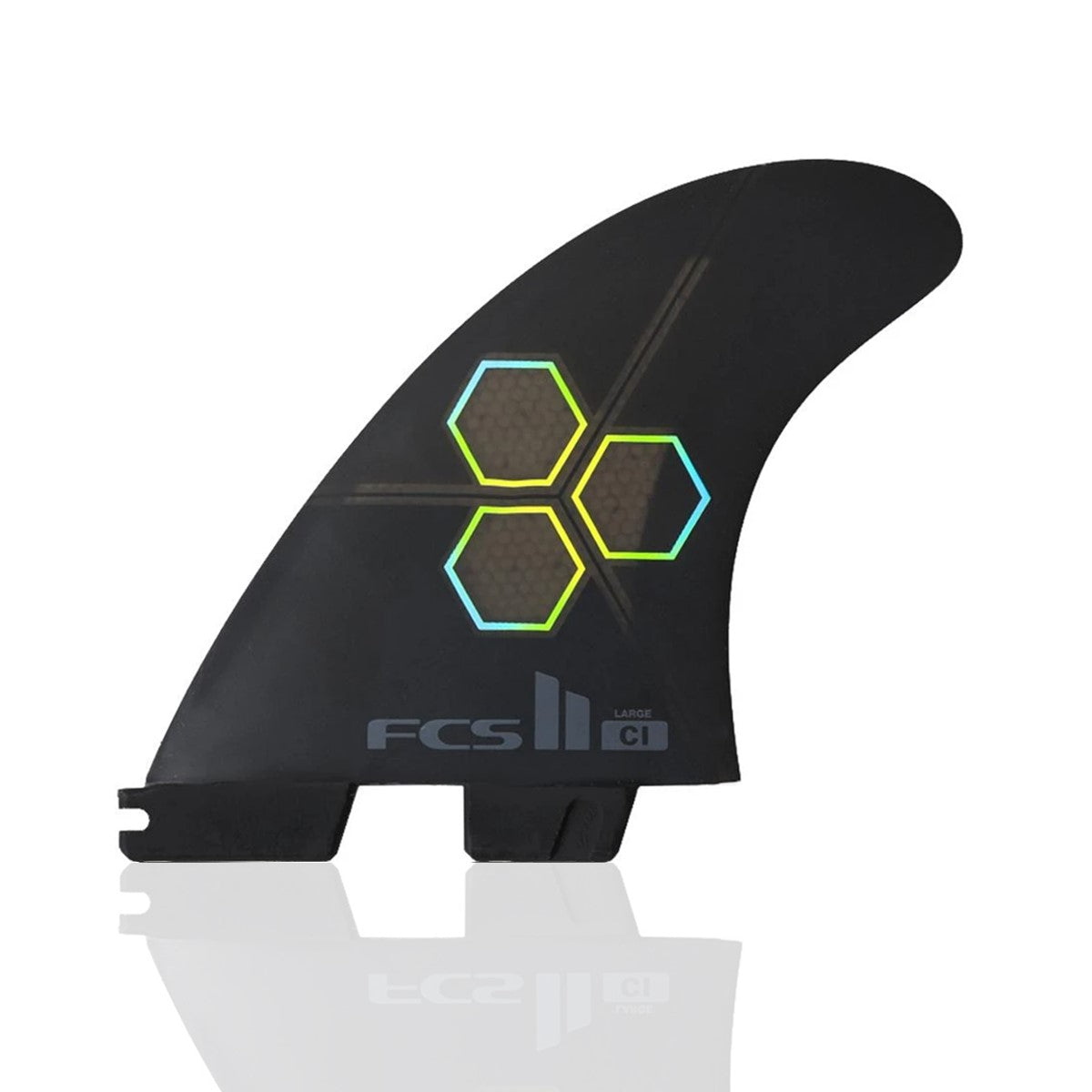 FCS II Cl Upright Tri Fin Set
Average waves, small beach breaks and bowly little quick waves.
Performance Core (PC) fins are made using a multi-layered resin transfer molding process. The flex pattern in PC fins extends progressively from the base through to the tip, helping the surfer to maintain drive and hold through a turn. This versatile fin material is light, and can be used in a variety of different conditions.
Designed to fit the FCS II Fin System.
"The CI Upright will lend itself to any board, but given the lower sweep, it will really suit grovellers and small wave boards where you need a little more get up and go" – Brit Merrick, Channel Islands.
Designed in collaboration with Channel Islands, the FCS II CI Upright Tri Fin Set is made for speed and tight turns. This template suits conditions where you need the start up speed to get going but comes to life in punchy hollow waves.
Fin Data

Medium (65kg - 80kg)

Tri Fin

Base: 4.39" / 111.4mm




Depth: 4.59" / 116.4mm




Area: 15.04"² / 9700mm²




Sweep: 30.3º




Foil: Flat

Large (75kg - 90kg)

Tri Fin

Base: 4.50" / 114.2mm




Depth: 4.70" / 119.3mm




Area: 15.79"² / 10190mm²




Sweep: 30.3º




Foil: 50/50