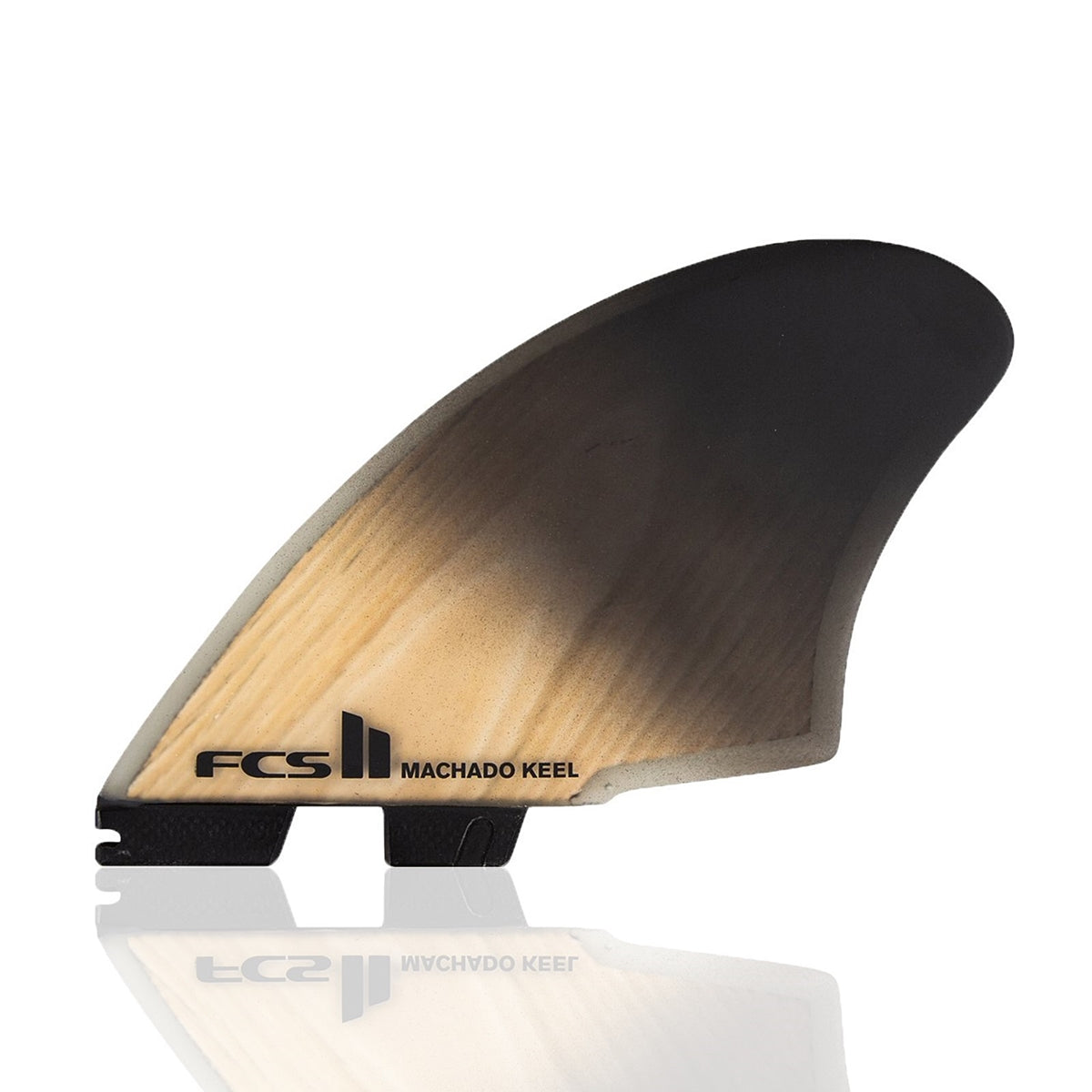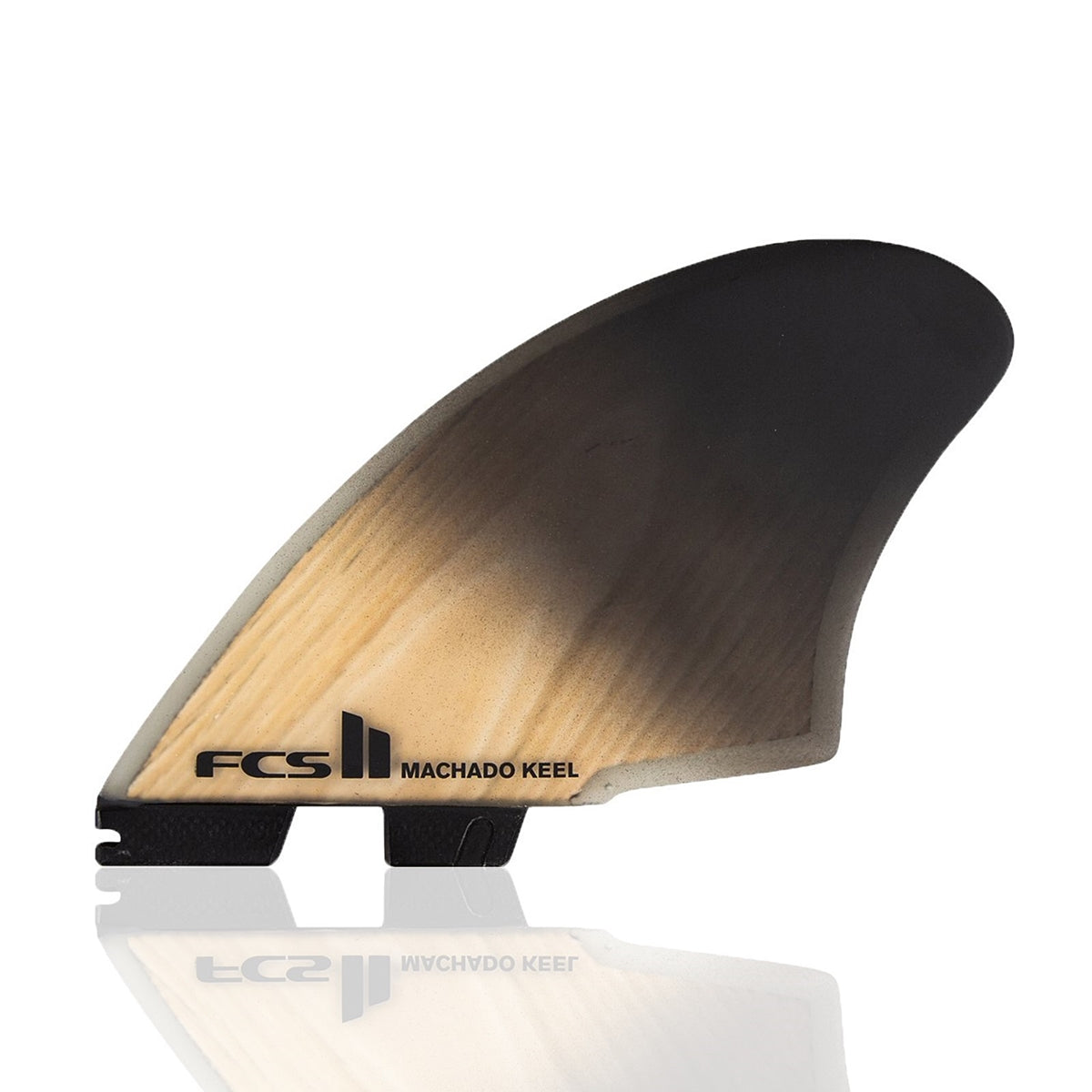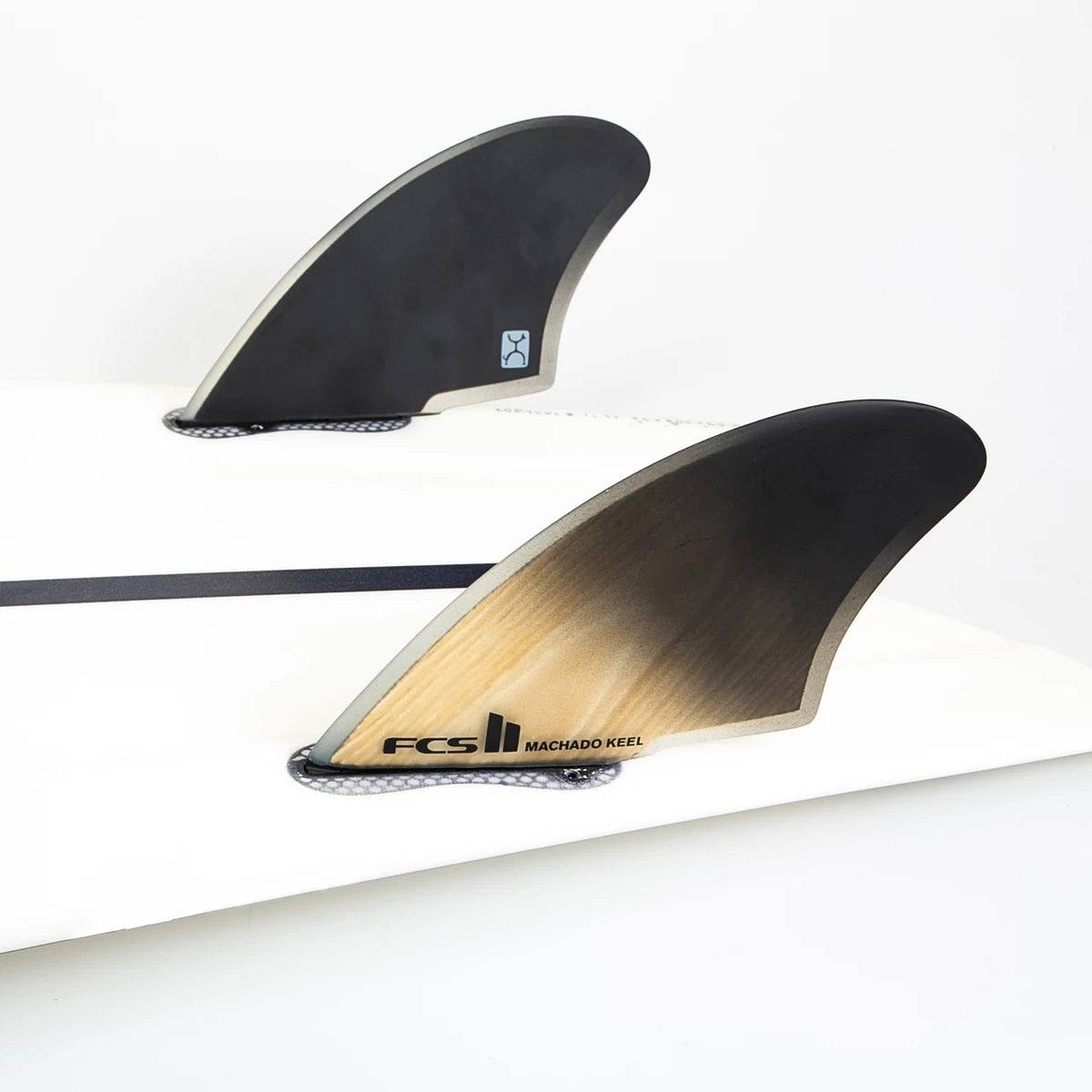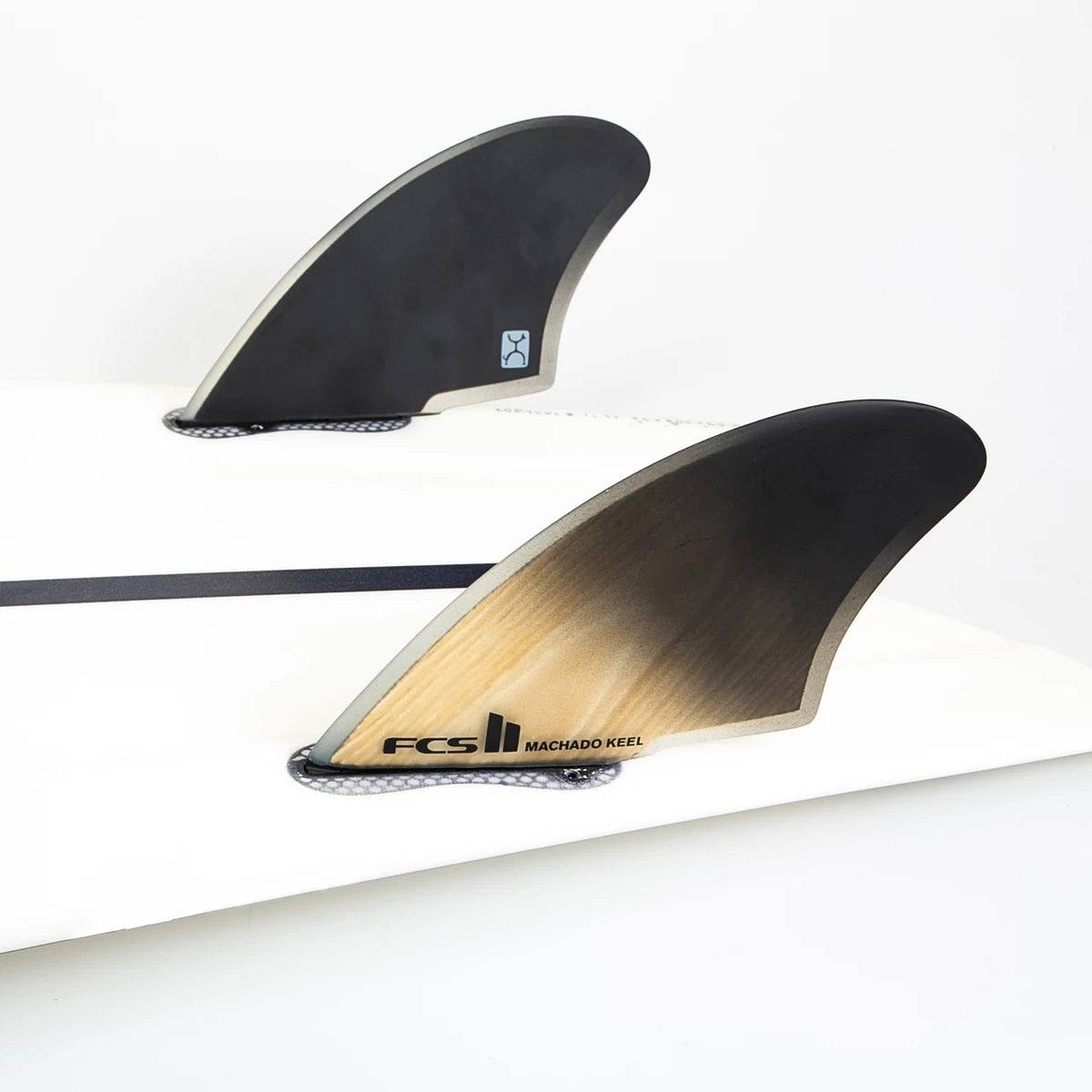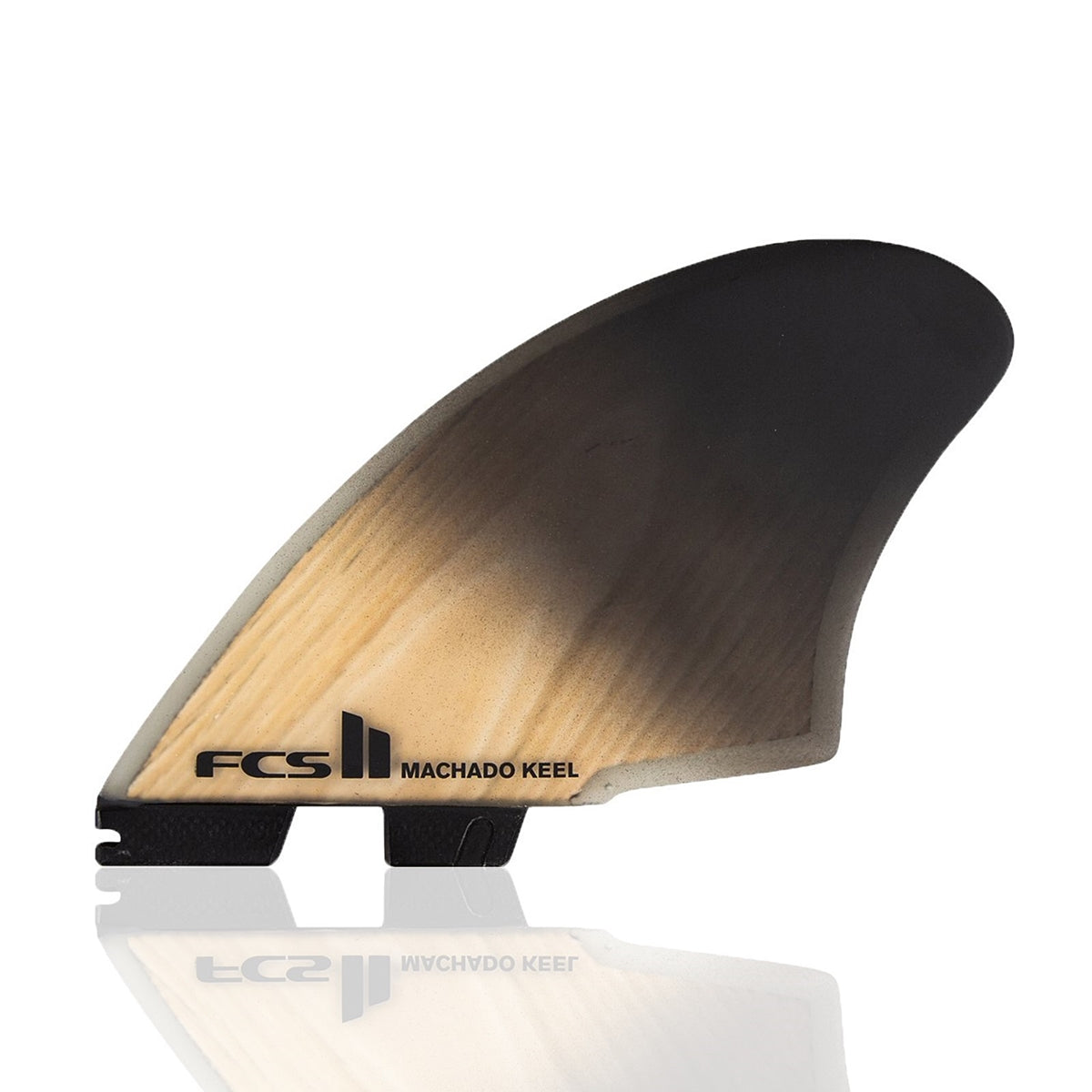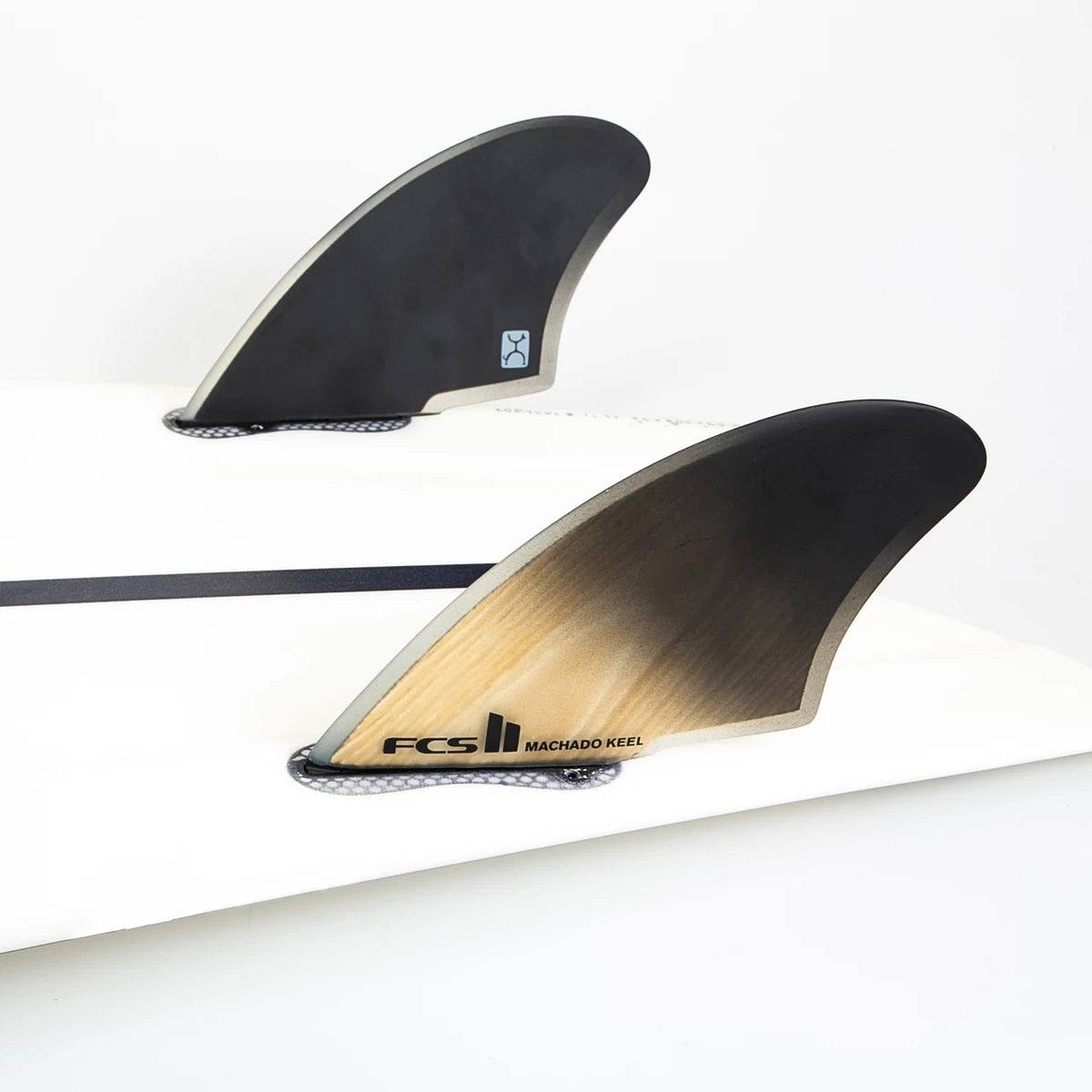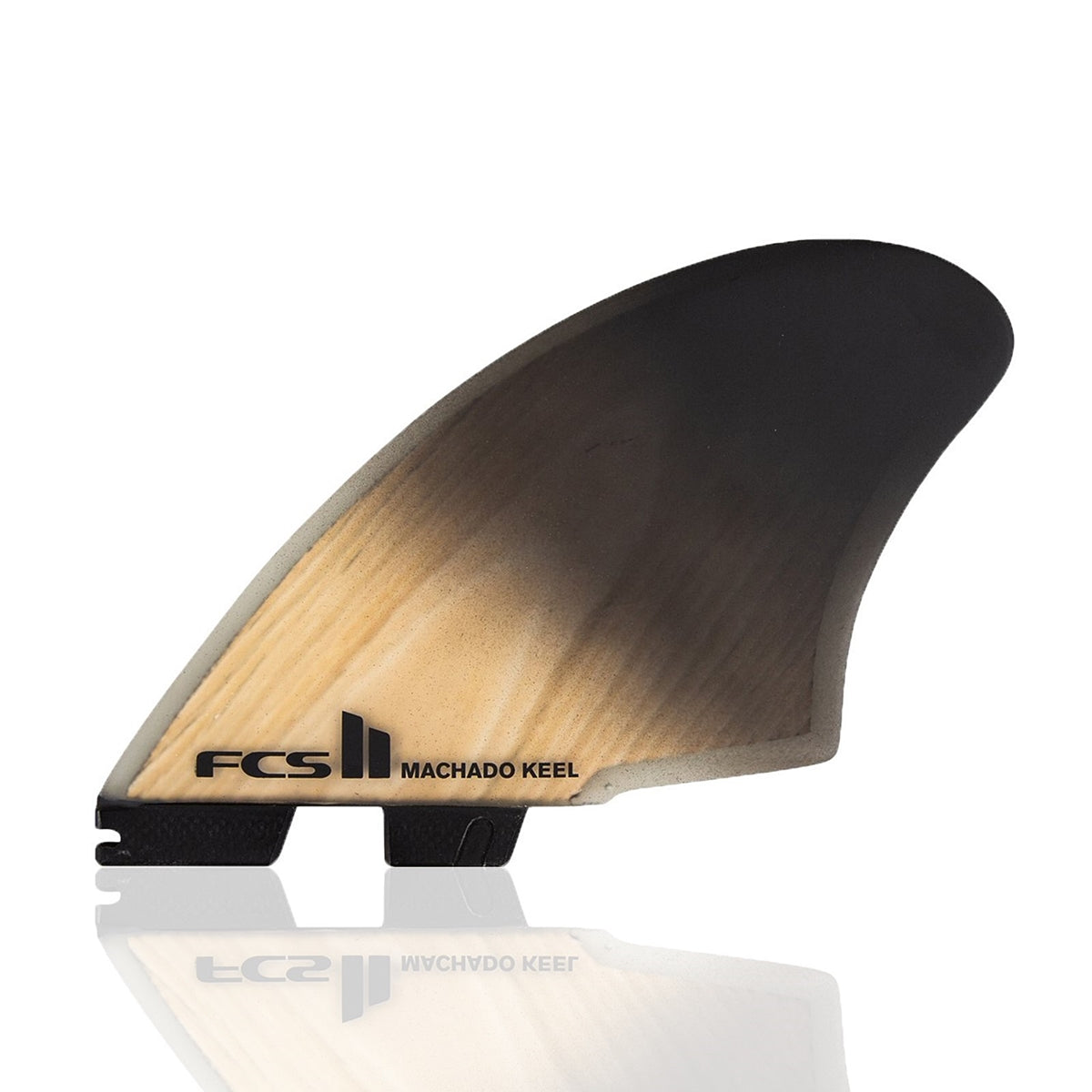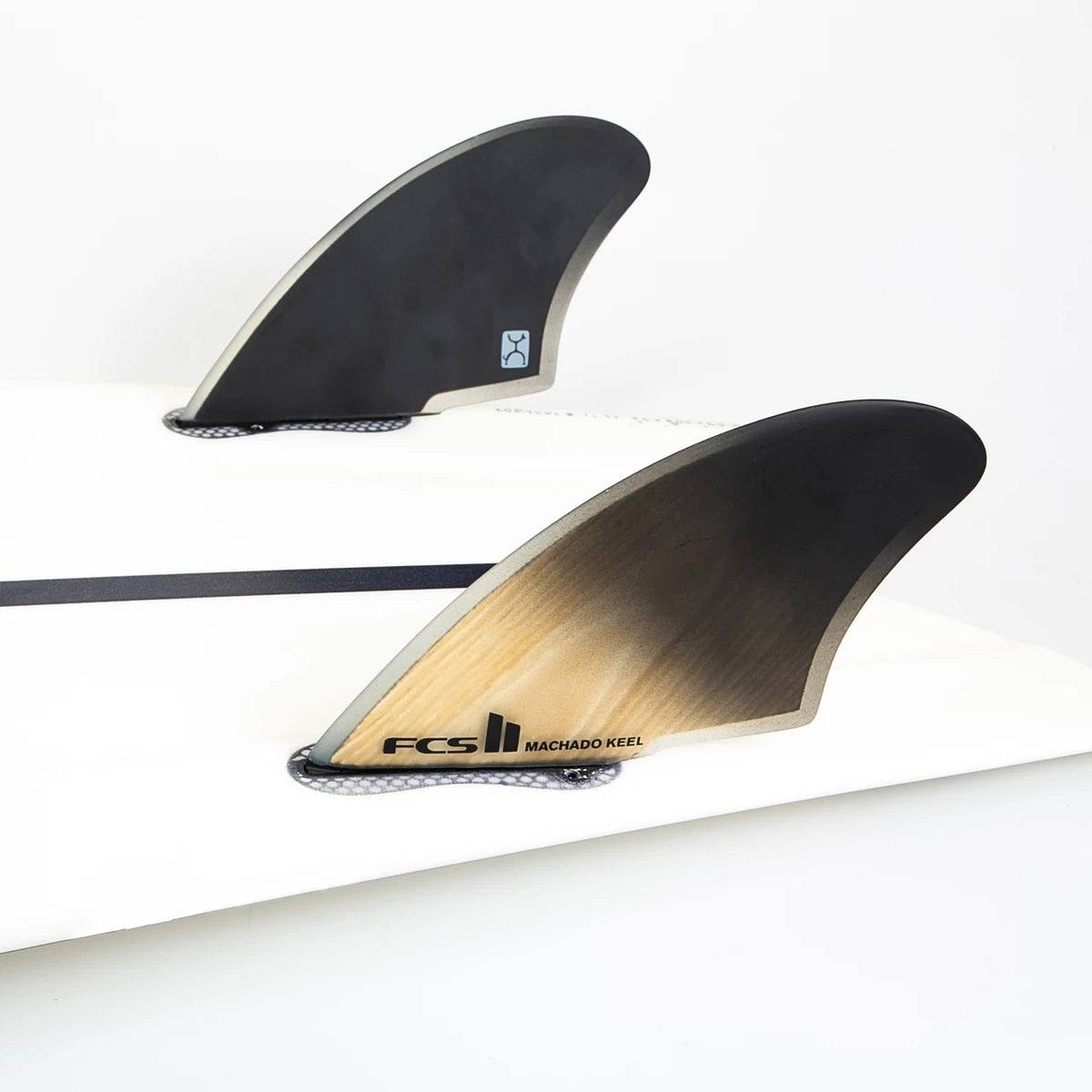 FCS II Rob Machado Keel Fin Set
A wide range of conditions from beach breaks to point breaks, Ideally suited to smaller, weaker waves.
Performance Core (PC) fins are made using a multi-layered resin transfer molding process. The flex pattern in PC fins extends progressively from the base through to the tip, helping the surfer to maintain drive and hold through a turn. This versatile fin material is light, and can be used in a variety of different conditions.
Designed to fit the FCS II Fin System. Recommended for all twin fin boards including fish, funboard and hybrids.
Designed originally for Rob's Go Fish model, the FCS II Rob Machado Keel is a high surface area fin set that also works well on the Firewire Sunday model. As a functional option for fish & hybrid shapes, it provides maximum drive and start up acceleration, smooth controlled turns, plus a feeling of being connected to the wave face.
Fin Data
Keel
Base: 4.61" / 117mm
Depth: 5.26" / 133.5mm
Area: 26.54"² / 17124mm²
Sweep: 39.7º
Foil: Flat