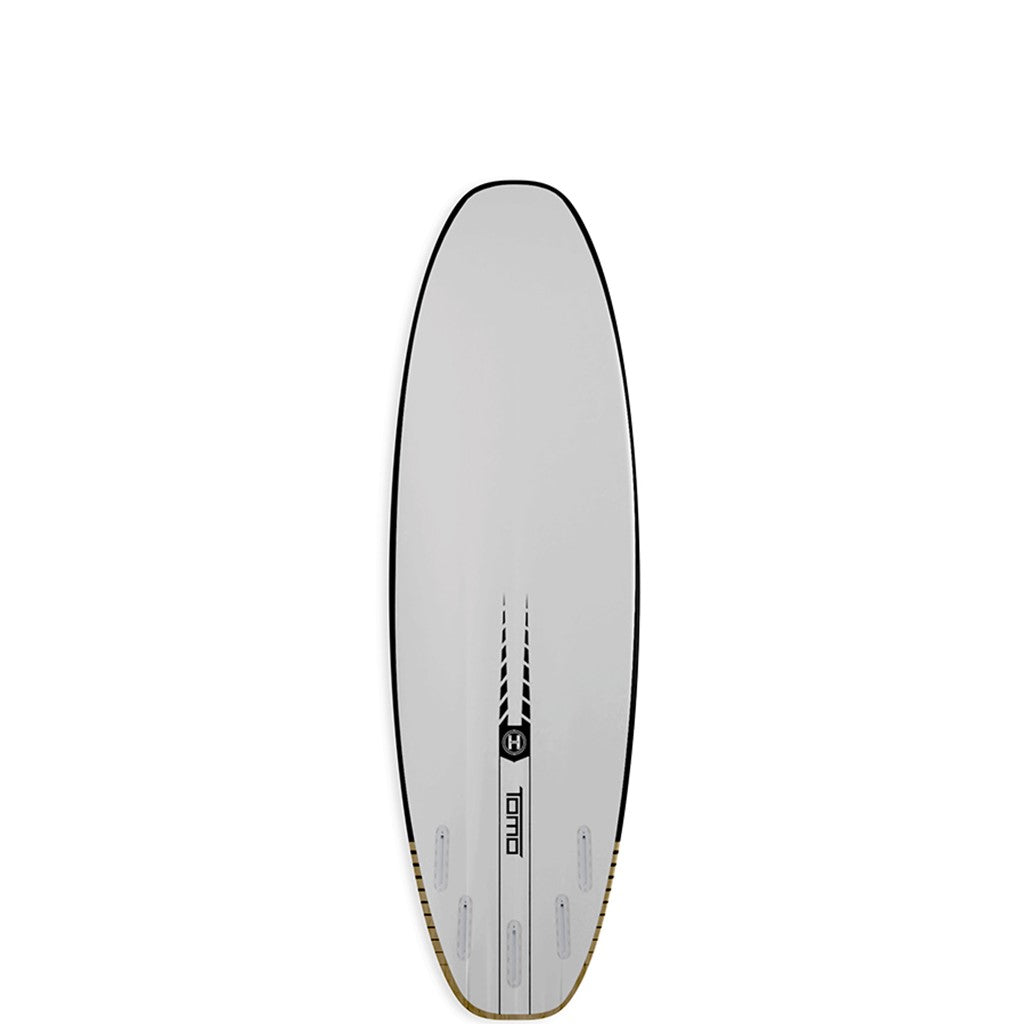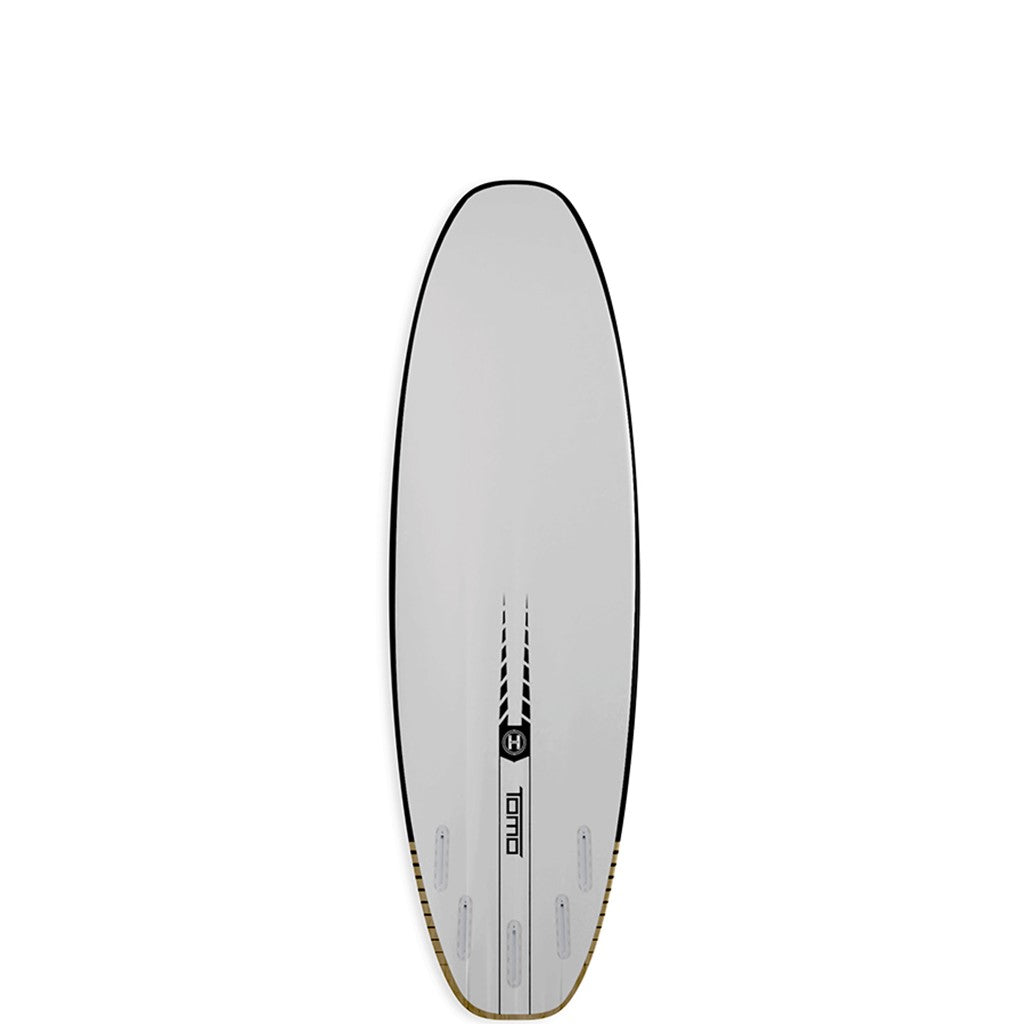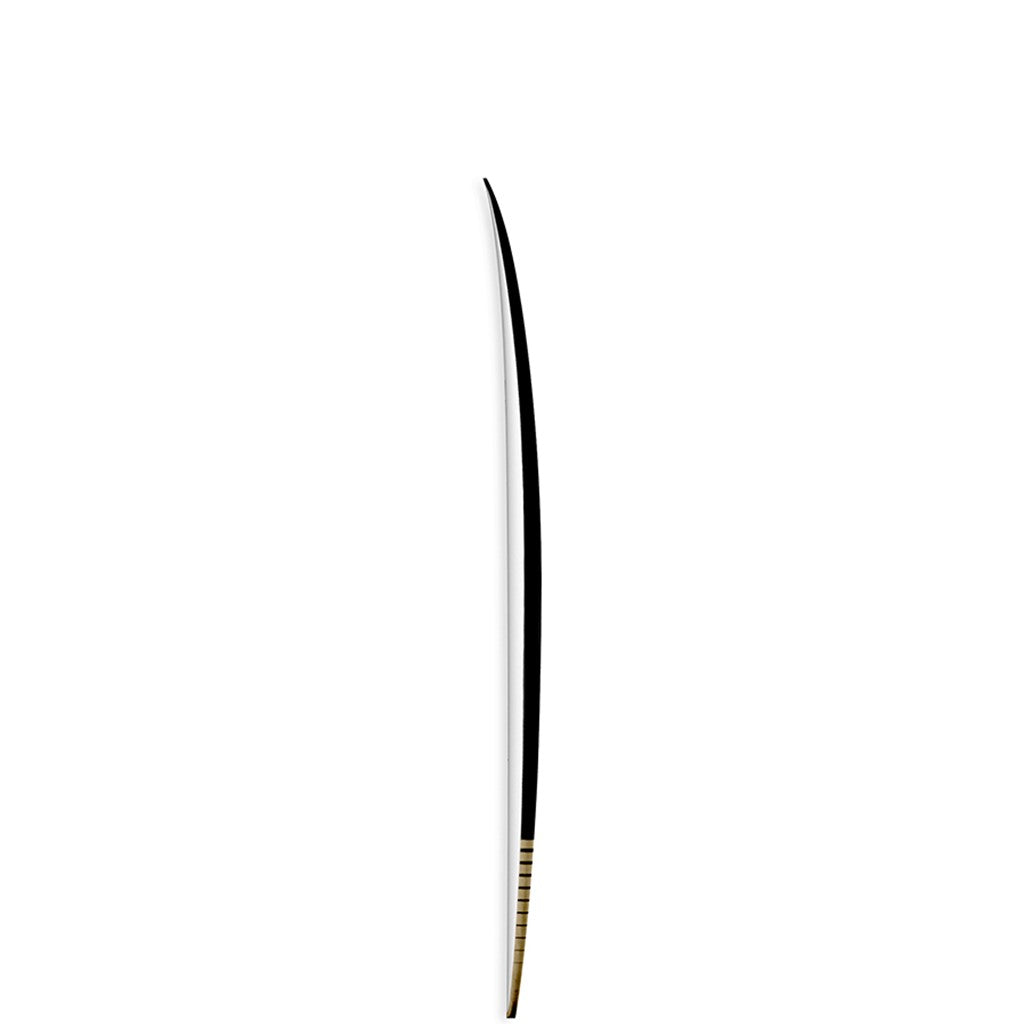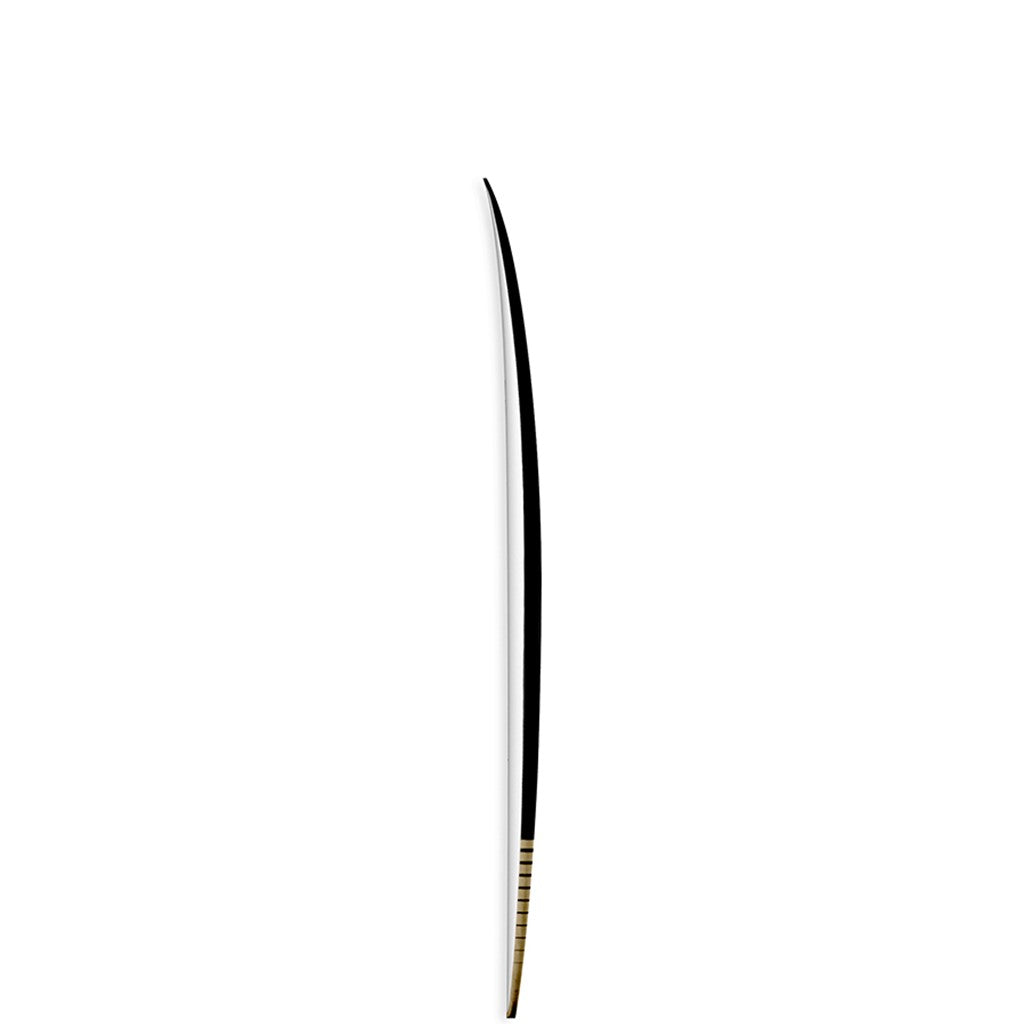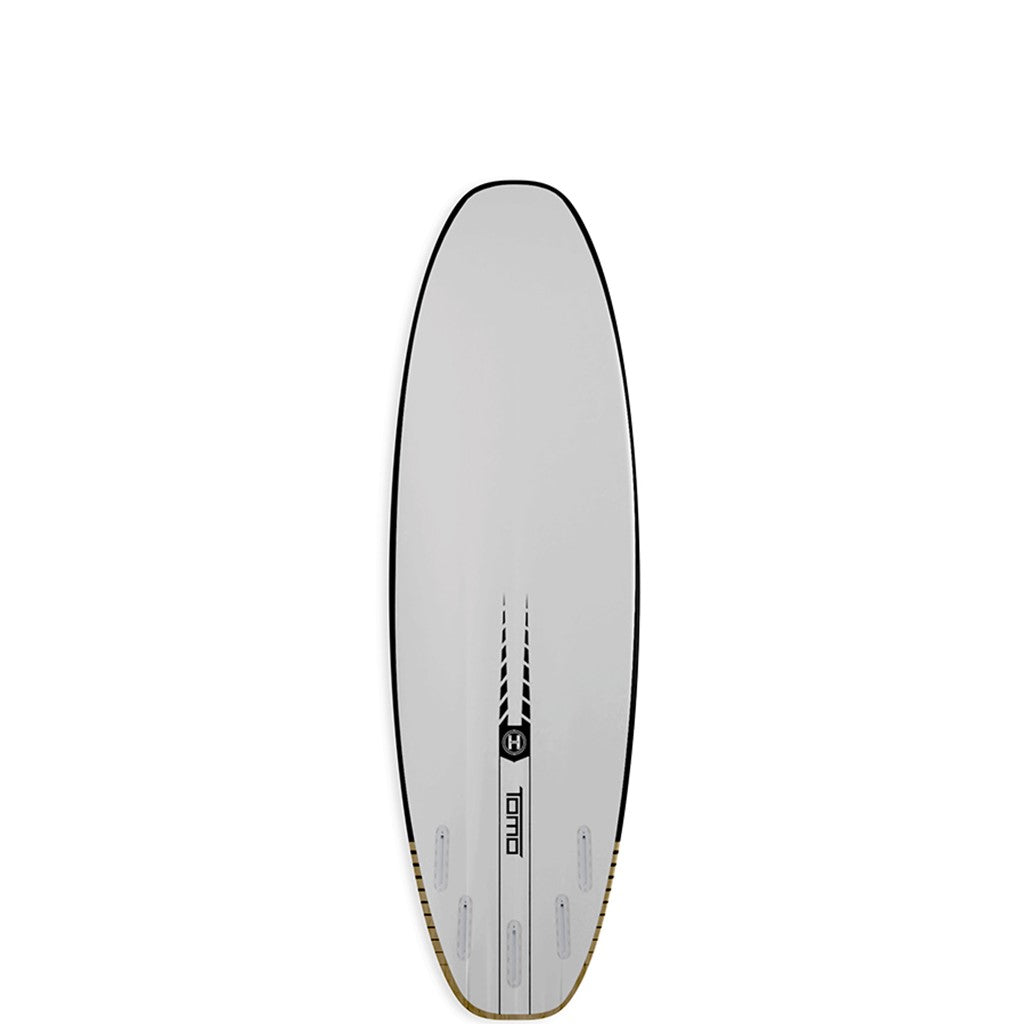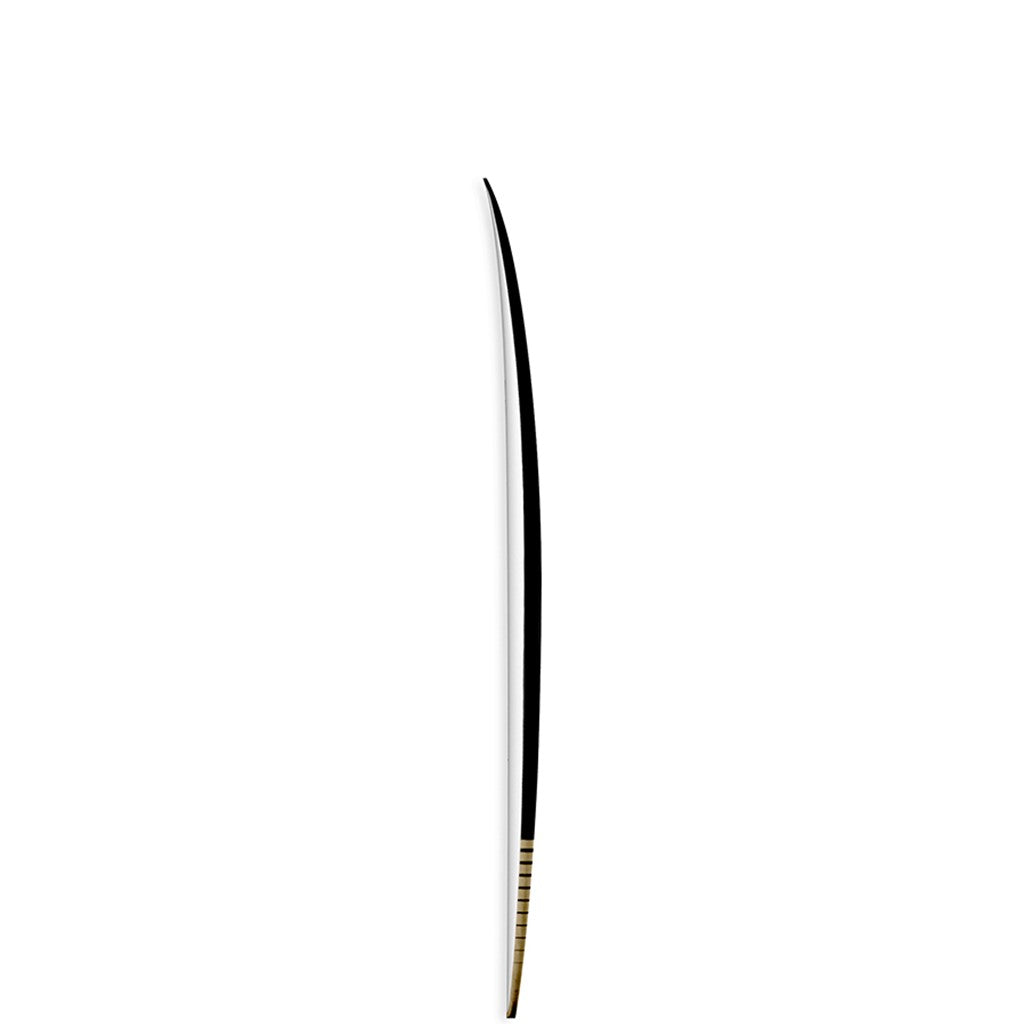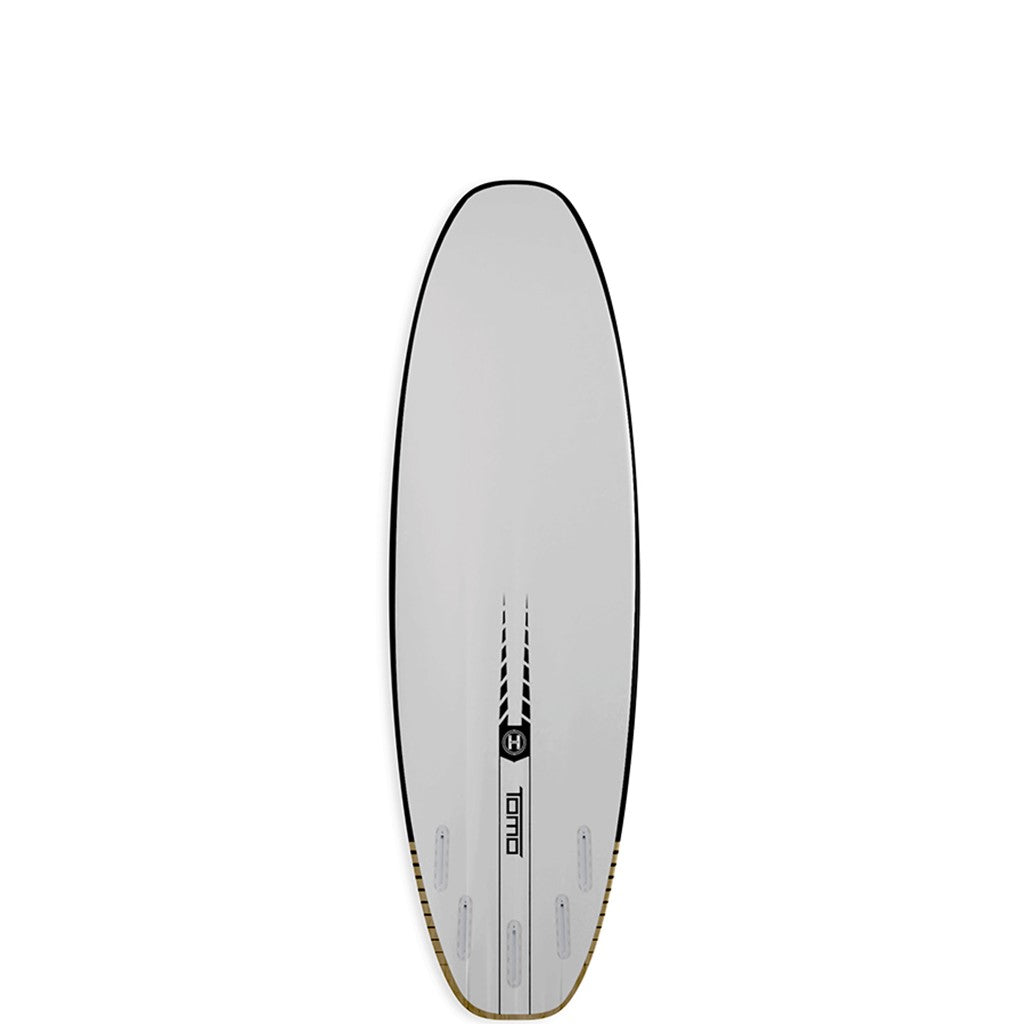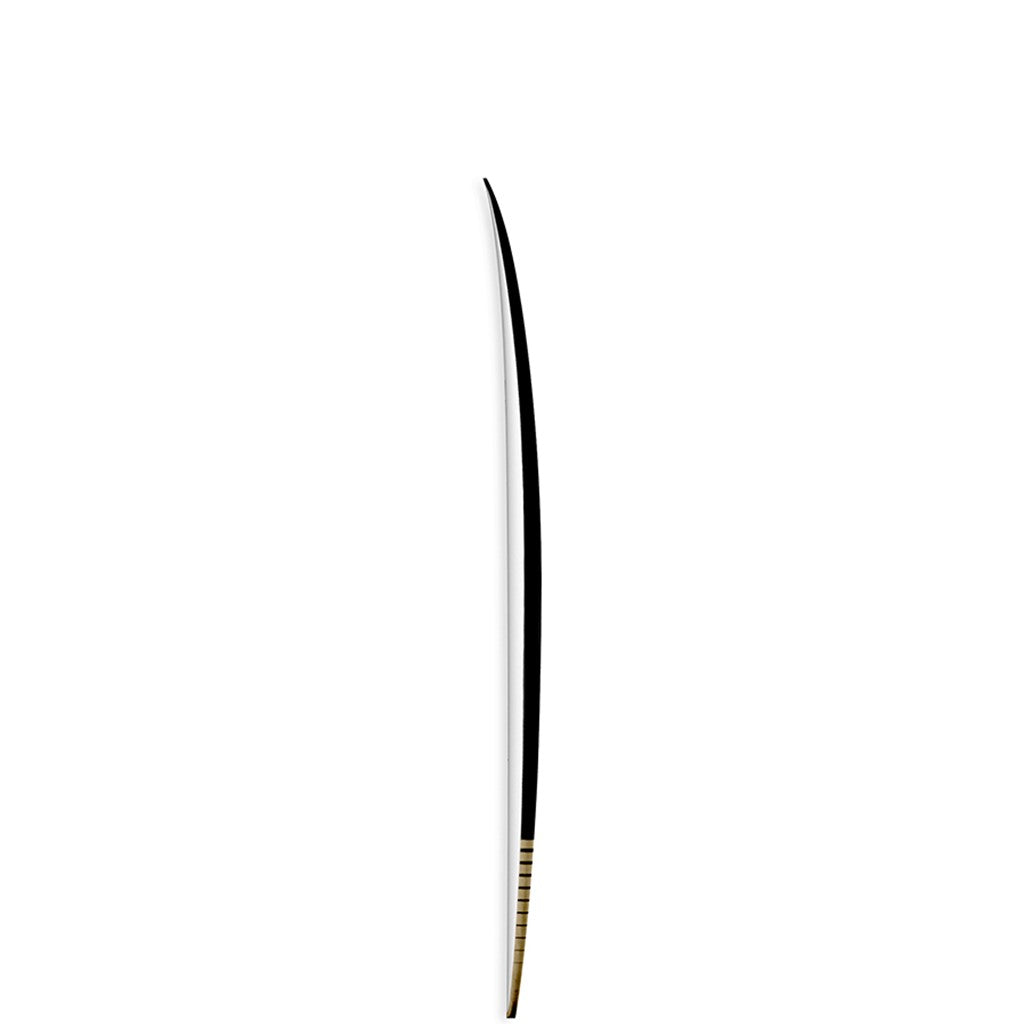 Tomo Evo Kiteboard
Build to Order boards require 15 to 18 weeks to turnaround.

To maintain quality, our boards can only be built at the Firewire factory with proprietary technology and require a sufficient lead time due to the complex production process.

If you're ordering a board for a surf trip, please plan ahead and share your travel plans with us.
Designer / Shaper | Daniel Thomson
Bottom Contours | Quad Inside Single Concave
Rails | Medium
Fin Setup | 5-Fin
Tech | Kiteboard - Helium
The Evo is a well-balanced craft suitable for all levels of riders. It's wider central point compared to the Vader works exceptionally well to create lift and a smooth feeling of levitating above the water. The board has tremendous amounts of float and in the larger lengths will solve the bigger rider/light wind puzzle. This float is due to the Evo's nearly symmetrical outline and the bottom contour that acts as the engine by incorporating an innovative double inside single concave into split quad concave planing hull. The EVO should be ridden as short as possible with user friendly volumes packed into the shortest MPH sizing yet offered by Tomo.