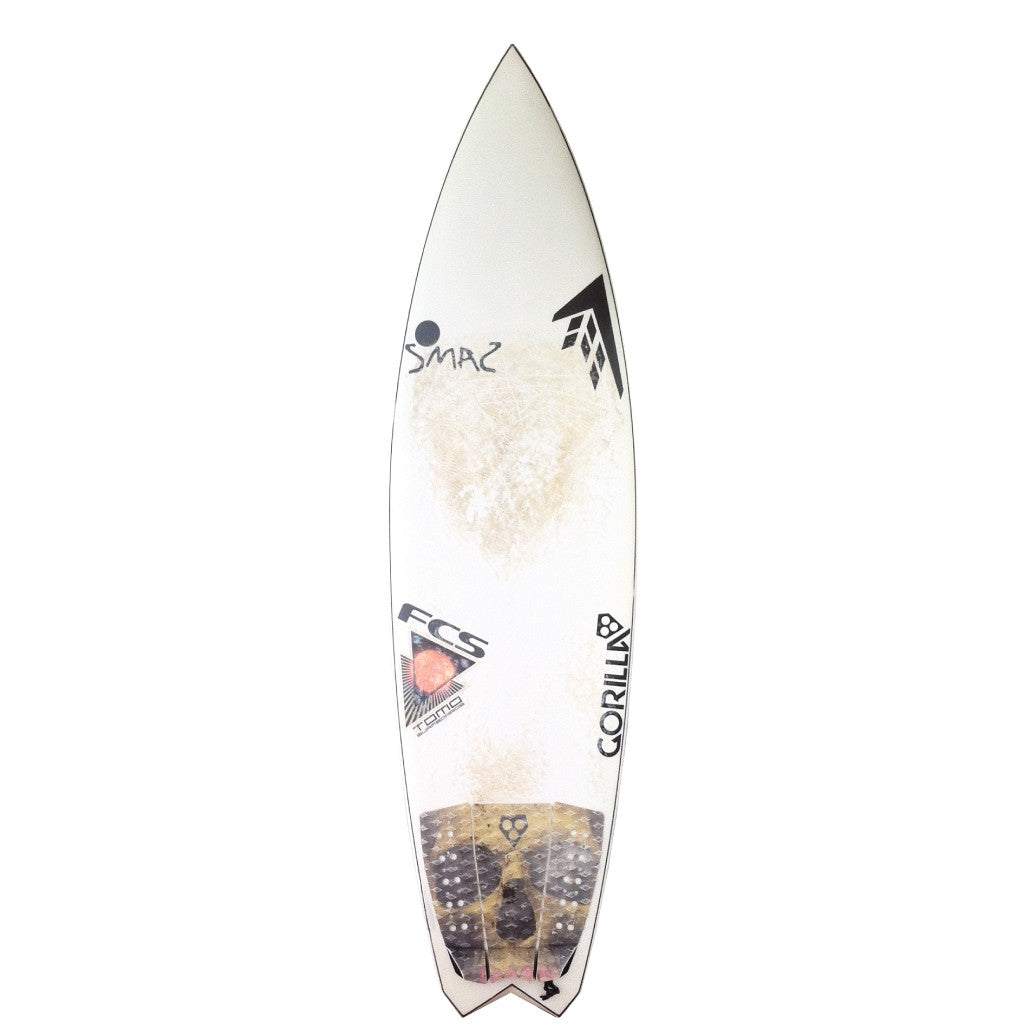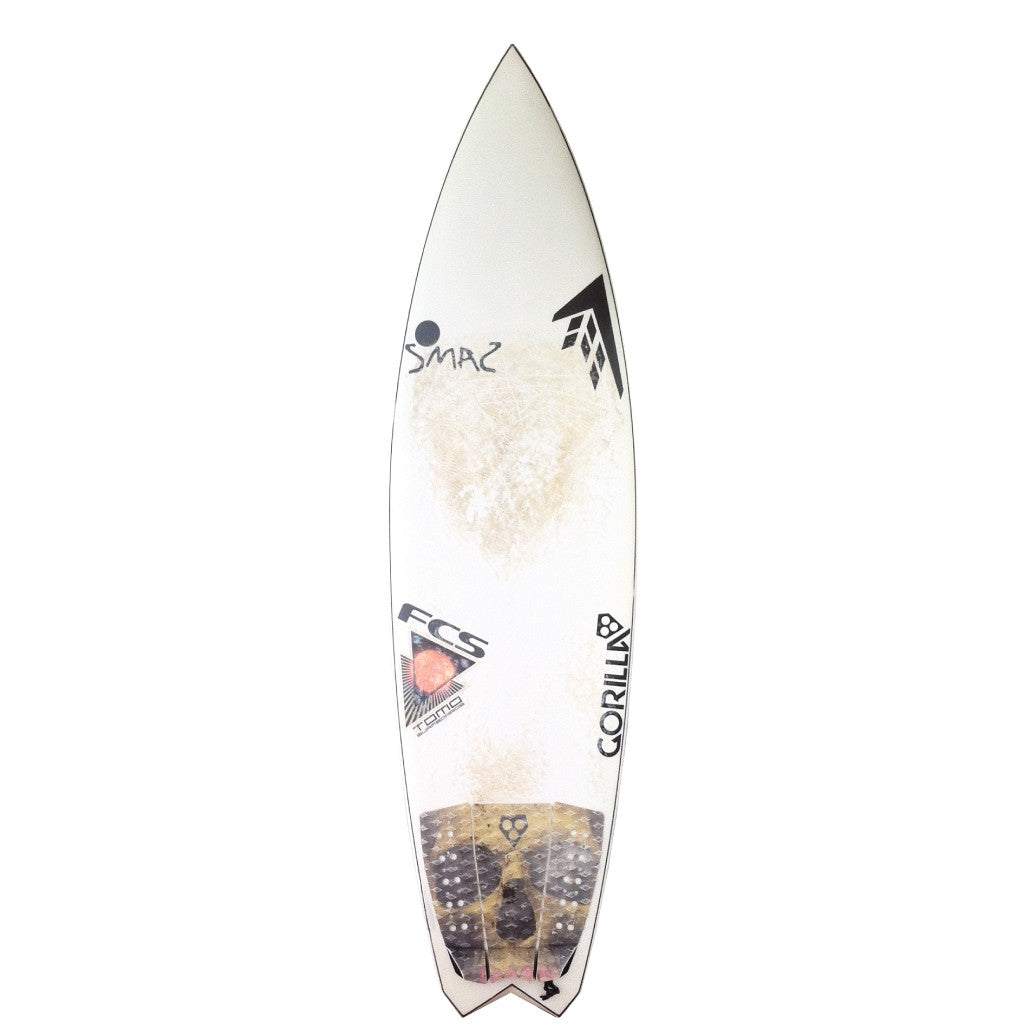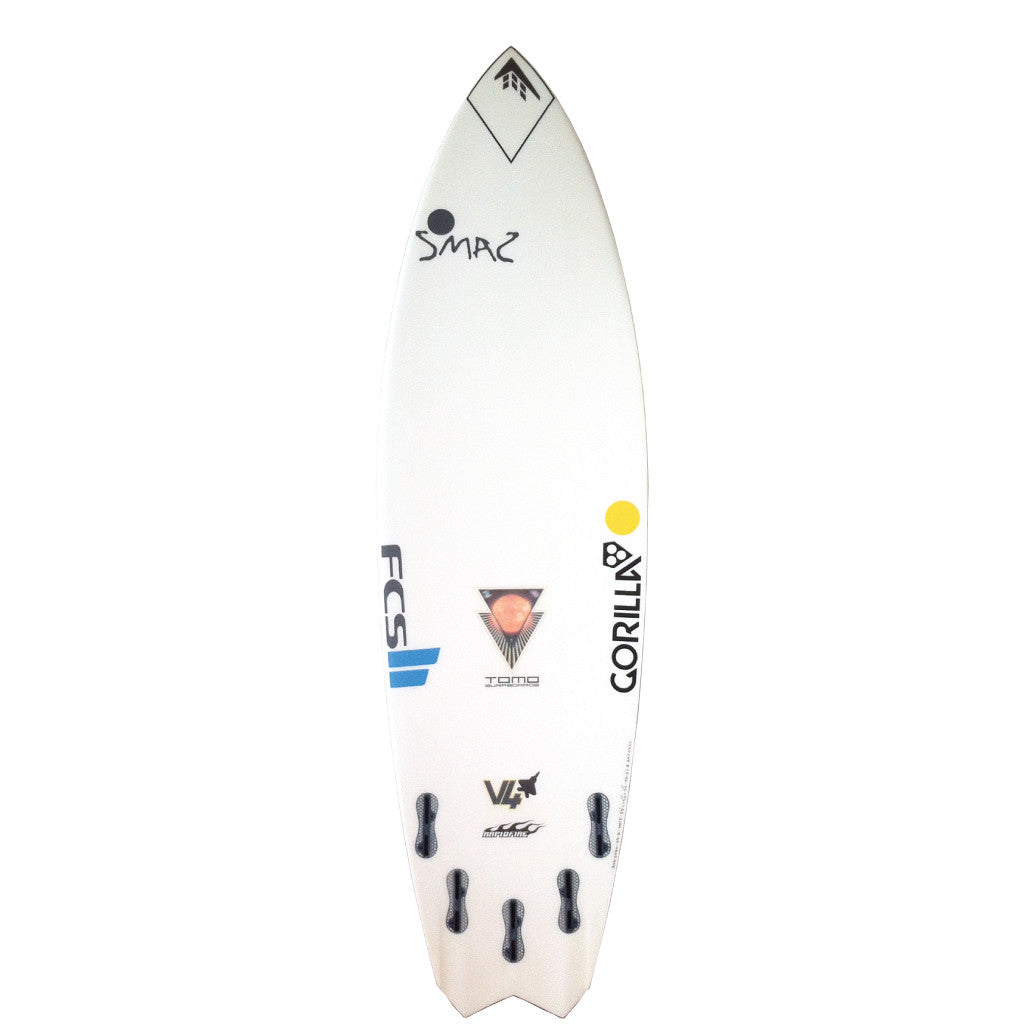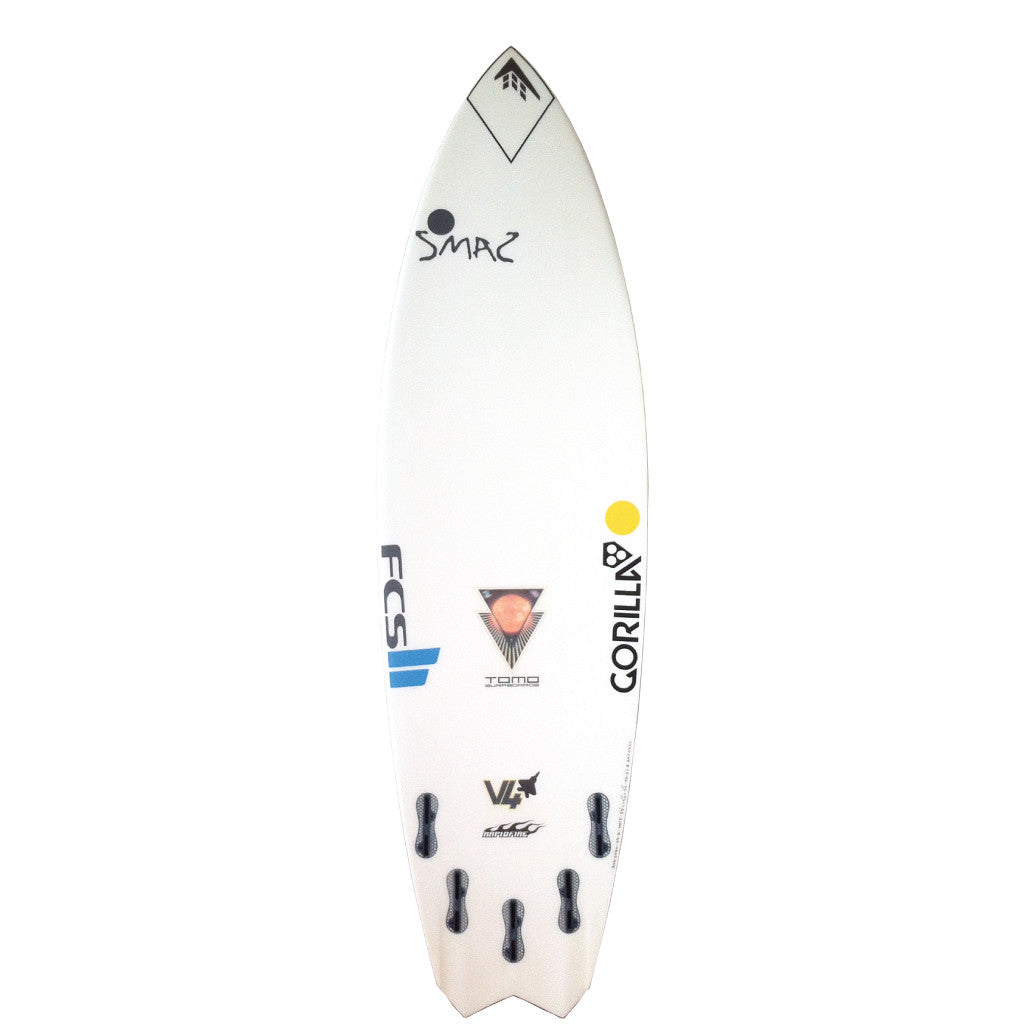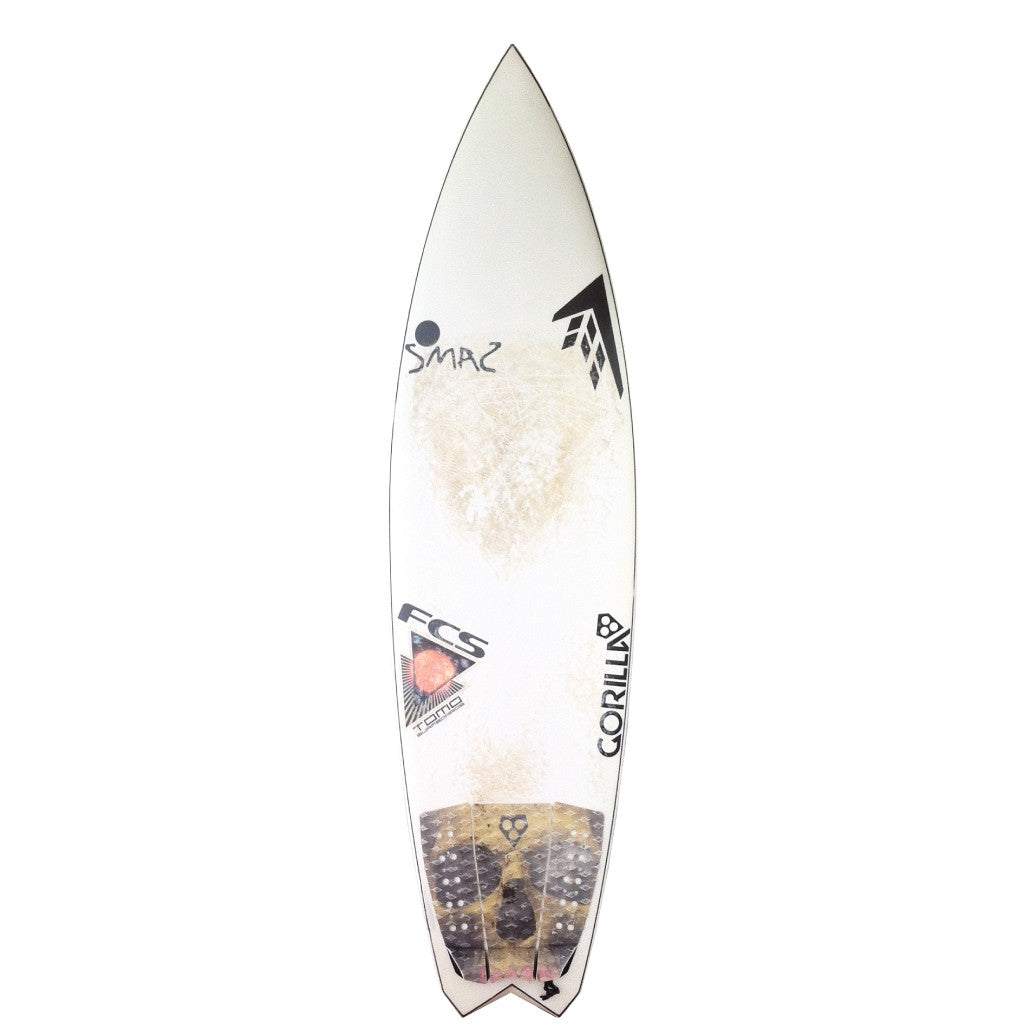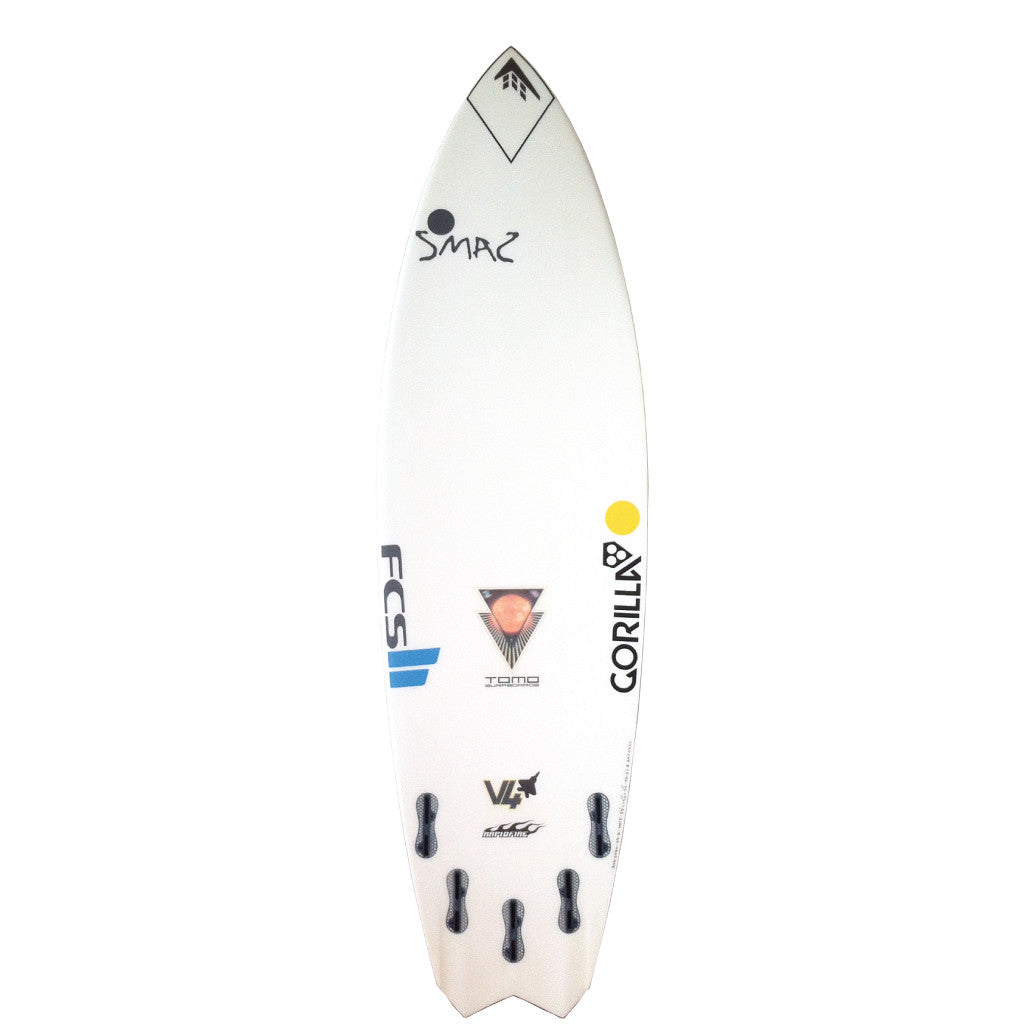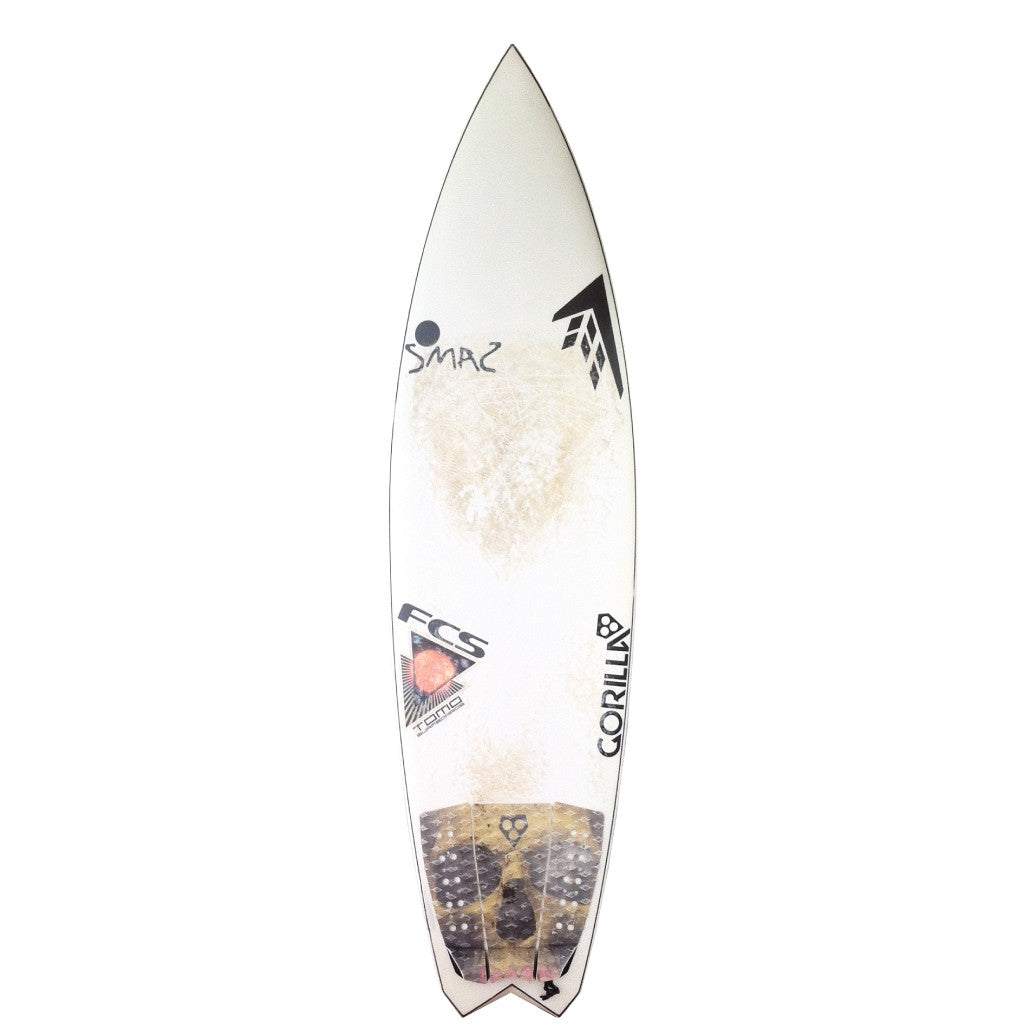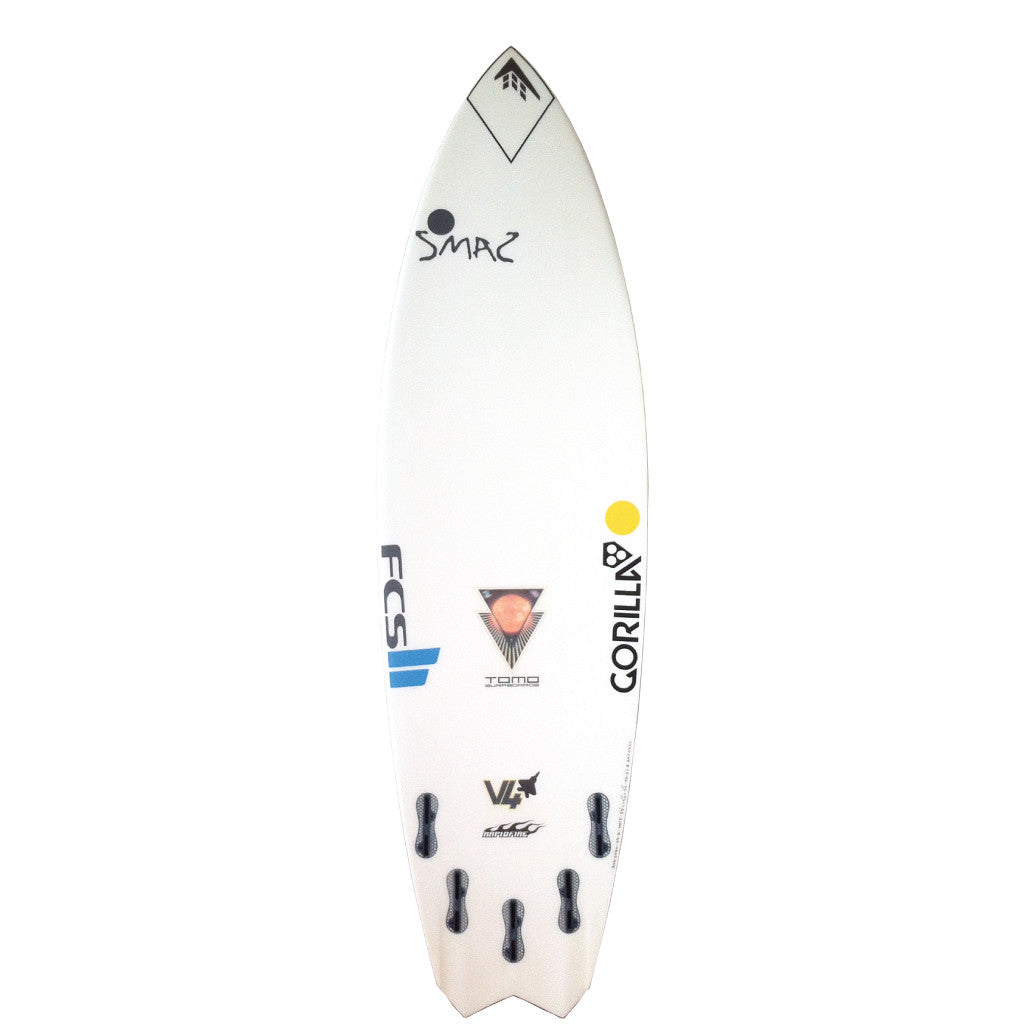 Tomo RF V4 5' 8" (Pre-Loved)
Designer / Shaper | Daniel Thomson
Rails | Medium
Bottom Contours | Double Barrel Concave
Fin Setup | 5-Fin
Tech | RapidFire
Incorporating Tomo's Modern Planing Hull (MPH), the V4 was born through Daniel's ongoing quest to gain more speed and stability in the modern shortboard without compromising responsiveness and directional control.
The V4 maintains a considerably narrow, forward of centre wide-point and straightened rail line to emphasize the classic 'Tomo post-modern Hydrofoil curve', and includes a 5/4/3 fin option.
In a variation of the Vanguard's hull, the V-4's bottom contours feature a double barrel concave through the centre of the tail for lift and speed, and small side bite channels were added off the rail for precise control during turns.
The V4's clean outline, bottom contours and foil will provide excellent speed and lift in small surf yet will have incredible hold and control when the surf is overhead.