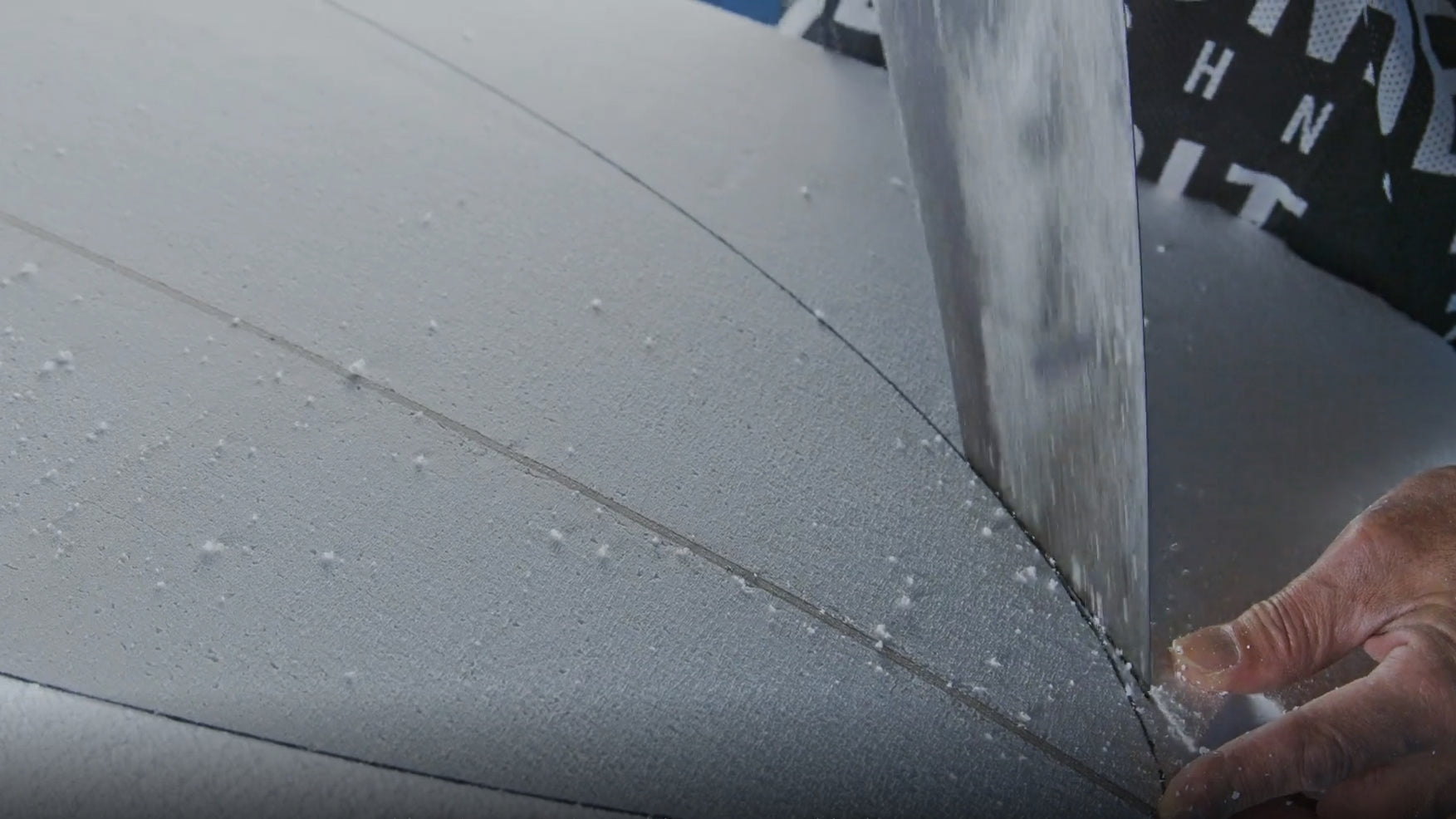 Thunderbolt Technology
Future-State High Performance Surfcraft
Thunderbolt Technology utilises advanced materials and technology to decrease weight while enhancing performance, flex characteristics, board control, and durability. Mass-produced epoxy boards are corky and stiff. While light and durable, they simply don't ride well. But Thunderbolt's hand-built boards take superior epoxy materials to an entirely different level. These boards provide the feel and sensitivity of a good poly board, but deliver performance far beyond traditional epoxy pop-out constructions. Indeed, those who ride these high-tech epoxy boards claim they actually feel better than polyurethane.
Thunderbolt boards are 100% hand layups. They begin with an EPS foam core with multi-component carbon fiber stringer systems that produce engineered flex and twist for a more lively, responsive performance. Proprietary designs employing internal carbon fiber components are then arrayed in the deck and bottom of the deck for precise flex control and strength.
The core shield PVC provides flexible protection to increase strength and durability without compromising the flex and twist characteristics built into the blank. With ample carbon fiber and fiberglass in the deck, bottom, and rails, these boards both outperform and outlast traditional PU boards and other epoxy designs.
The Obvious Choice
Thunderbolt EPS
Composed of 98% air by volume, recyclable EPS foam is the only material with exceptional performance and sustainability. That's why Thunderbolt chooses EPS.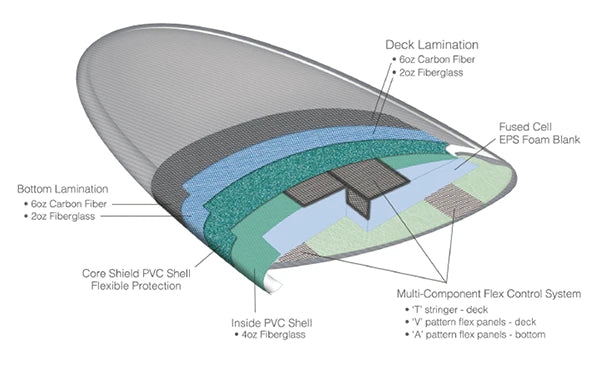 High Performance
Thunderbolt Black
The most performance-focused construction suitable for aggressive riding in competition and smooth, vertical movements in large waves.
ECOBOARD Verified – LEVEL ONE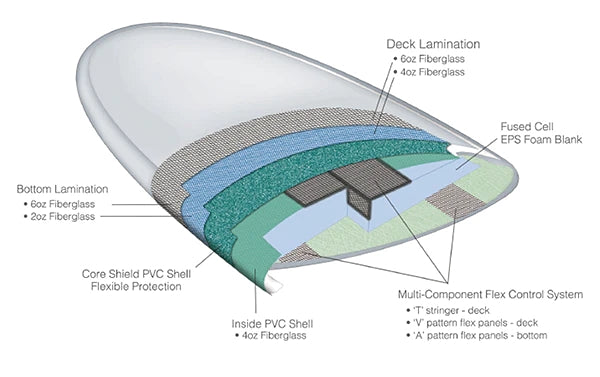 All Round
Thunderbolt Red
An all-round construction that combines high performance with the feel of traditional boards. It's lighter than PU, but moderately heavier than Thunderbolt Black. Suitable for waves from 1ft small to overhead, and is less affected by strong winds and choppy conditions, making it easier to control.
ECOBOARD Verified – LEVEL ONE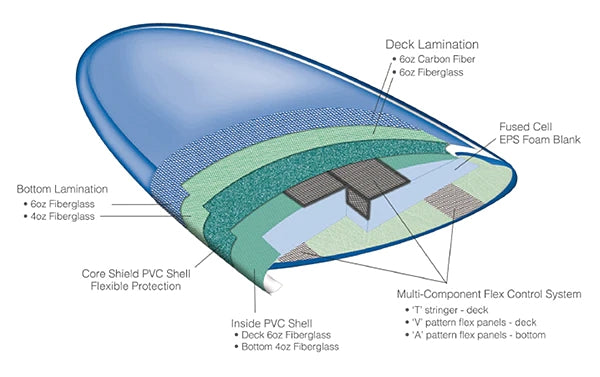 Classic
Thunderbolt Silver
The construction that gives you the feeling of riding a traditional board. Suitable for gliders and cruisers who want a heavier board with the performance and flex characteristics of Thunderbolt.
ECOBOARD Verified – LEVEL ONE