Sally Fitzgibbons Wins Rip Curl Rottnest Search Pres. by Corona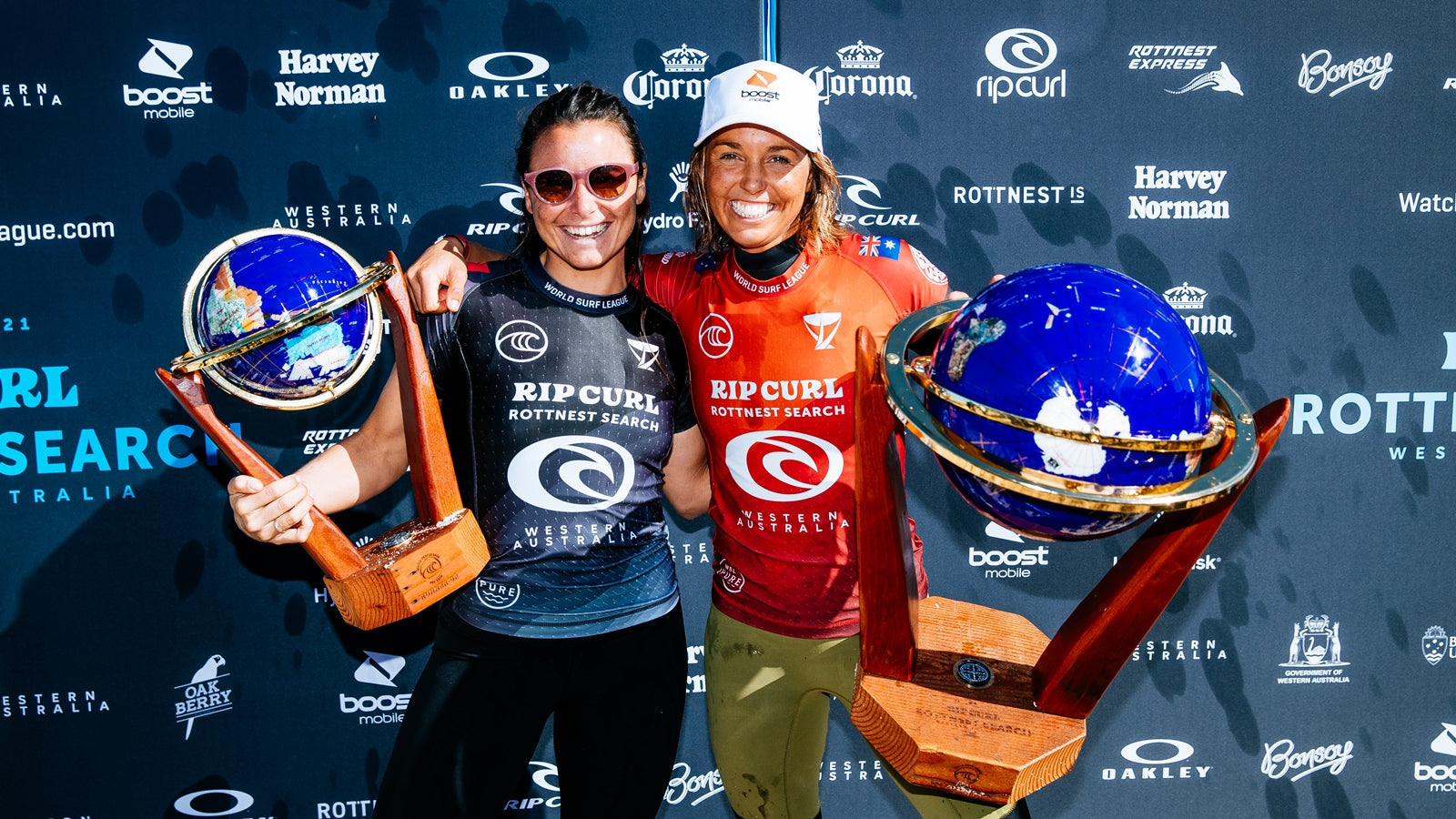 Sally Fitzgibbons has won the Rip Curl Rottnest Search Presented by Corona, the fifth stop on the 2021 World Surf League (WSL) Championship Tour (CT) and the final event of the Australian leg. Strickland Bay turned on once again with four-to-six foot waves for an epic final day.
The win marked Sally's 12th CT Victory, and catapulted her to World No. 2 on the rankings.
"It feels so good to be back in the winner's circle. I set a goal to be in the Final 5 at the end of the year and I've been outside of it for a few events, so it's amazing to be rewarded for the work. If you give yourself every opportunity, every now and then the planets align and you can come out with the win."
A 12-year CT veteran, Sally has come in second in the World Title race three consecutive times from 2010 to 2012. Now in 2021, this victory is critical to the Australian's World Title hopes as this season will host the new one-day format to decide the World Champions with the Rip Curl WSL Finals.
Only the Final 5 surfers on the leaderboard will qualify for the Rip Curl WSL Finals, and now at World No. 2, Sally is well in the race to take her maiden World Title at Lower Trestles in September.
"I grew up watching the Rip Curl Search events. So many of them were in lefts, so it's cool to have one back and it be in a left. I don't get too many opportunities to use my strength, which is my backhand, and we may never compete back here on Rottnest, so this one really feels like a milestone. It just feels so good, I'm so stoked."
Photo © WSL / Dunbar