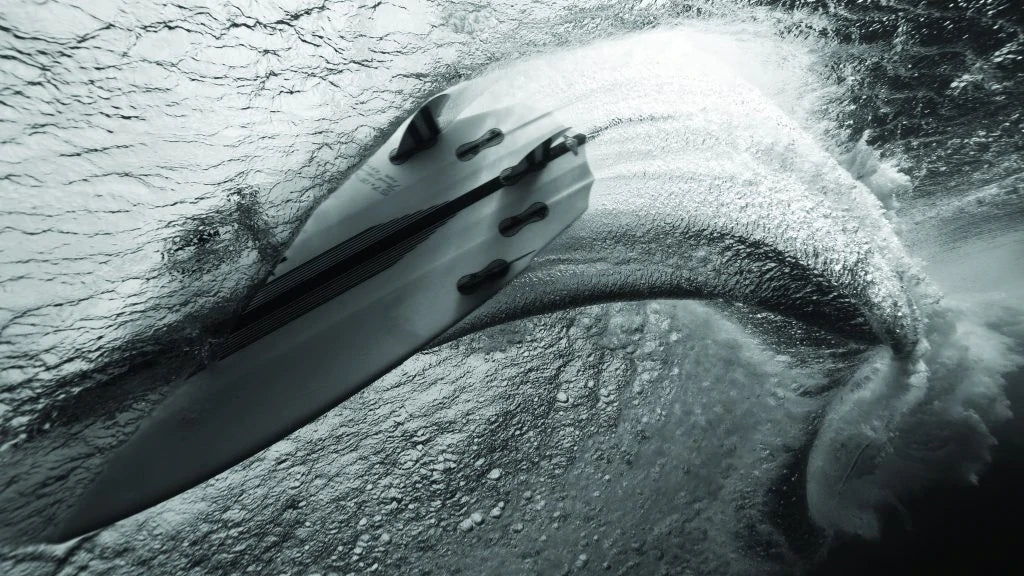 #TheFutureUnderYourFeet
Firewire Technology
Ibolic | Volcanic | Helium | LFT | Timbertek
In their quest to elevate the surfing experience with innovative designs, new materials and advanced construction methods, Firewire's product development is focused on the exclusive use of plant-based epoxy bio-resins, sandwich construction and lightweight EPS foam cores, achieving lighter, stronger surfboards with optimised flex to enhance performance.
A Proven Track Record
Innovative Designs. Sustainable Technology
"Firewire believes that the combination of EPS/Epoxy and other high tech materials is where the future of surfboard technology lies. Our goal has always been to combine high performance surfing with increased durability resulting in a more sustainable surfboard that increases the fun factor for everyone who rides them. After multiple WSL event wins over the years, and Kelly's incredible surfing all over the world, we believe in our proven track record for innovative designs and technology."
— Mark Price, Outgoing CEO, Firewire Surfboards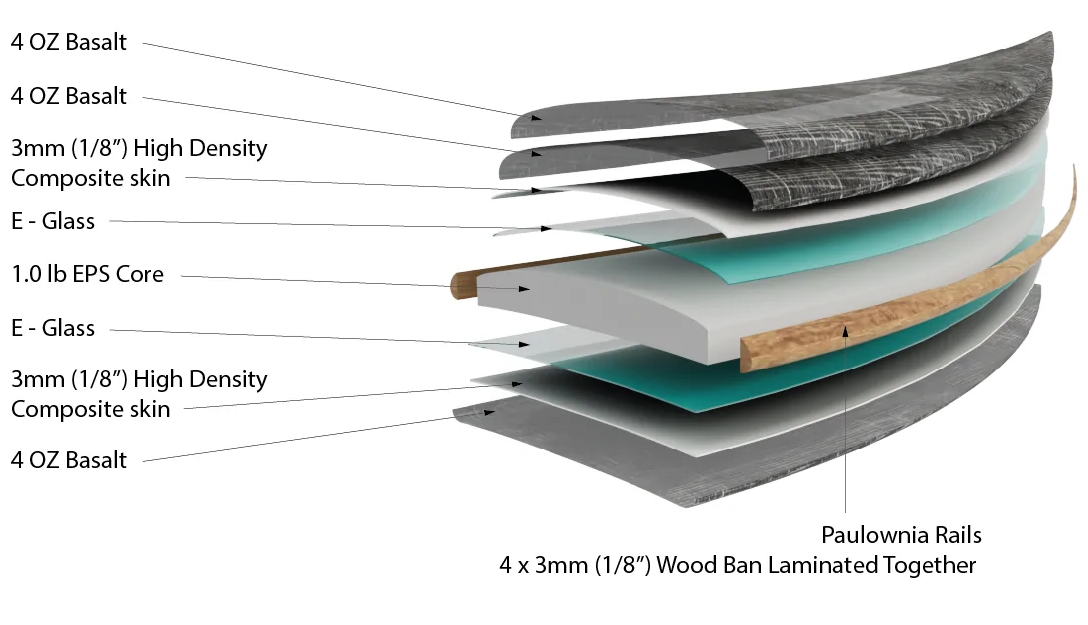 Forged In Fire
Volcanic
Volcanic Tech is made from Basalt fibres extruded from crushed and melted volcanic rocks. Basalt has similar characteristics to carbon in strength and weight but serves as better eco alternative when combined with bio resins compared to traditional glass fibre. The elasticity characteristics of Basalt is higher allowing the board to have more flex and a natural feel under foot.
ECOBOARD Verified – LEVEL ONE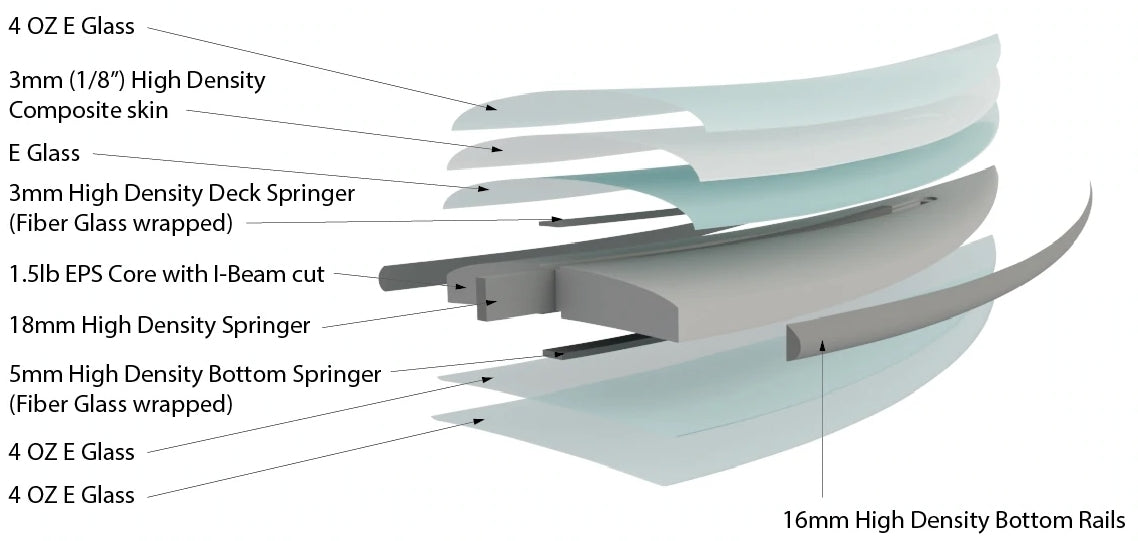 Ibolic
With a fibre reinforced I‑Beam high density stringer down the centre and Parabolic Rail Springers, Ibolic Technology is a surfboard enginnering feat that builds I‑Beam strength and parabolic flex control in the core of the board. This takes away the need for external carbon layups or heavy laminations.
ECOBOARD Verified – LEVEL ONE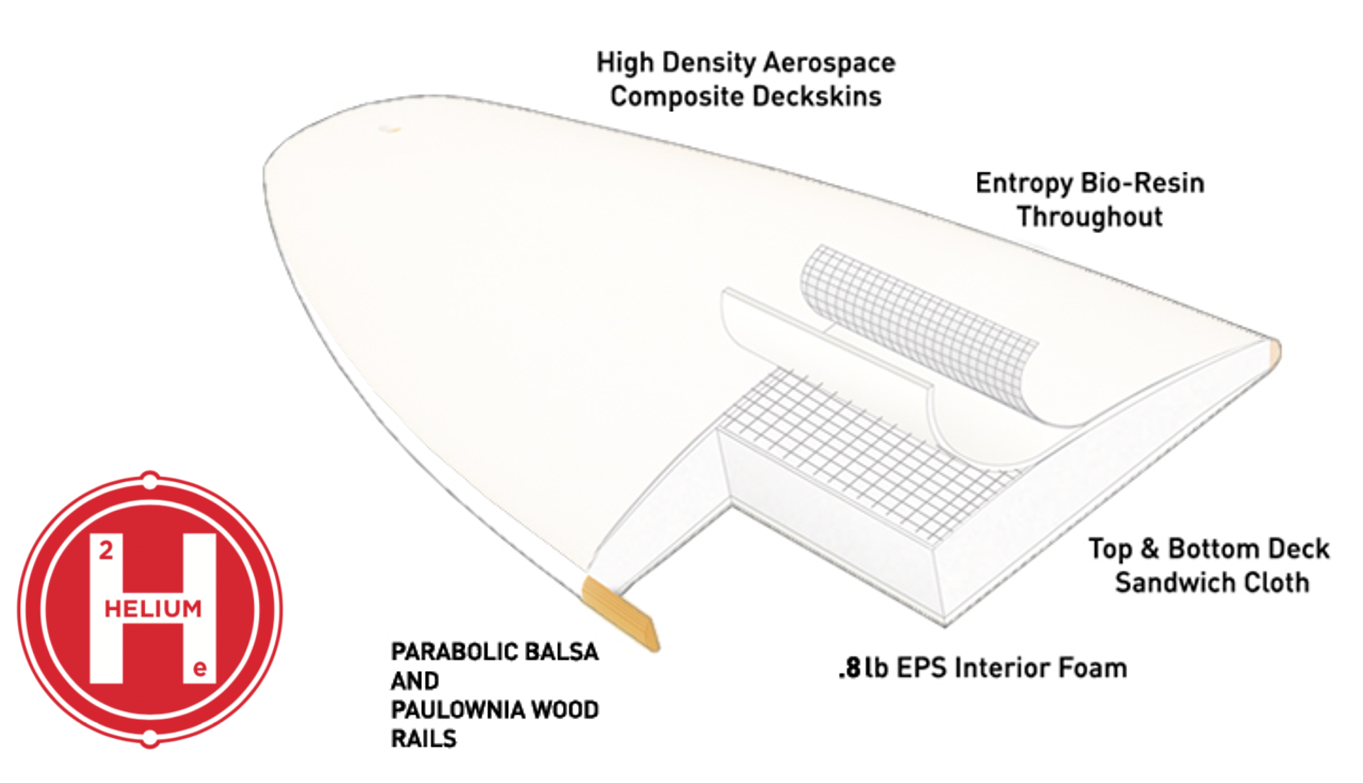 #HeliumHyperdrive
Helium
HELIUM Technology builds on the platform of Firewire's Future Shapes Technology (FST) and takes it to the next level. Wrapped in a brand-new high density aerospace composite deckskin material, each HELIUM shape is cut from the lightest EPS foam blank in the range, at just 0.8 pounds, and combined with a brand-new rail using both Paulownia wood (from Timbertek) and Balsa wood (from the original FST).
ECOBOARD Verified – LEVEL ONE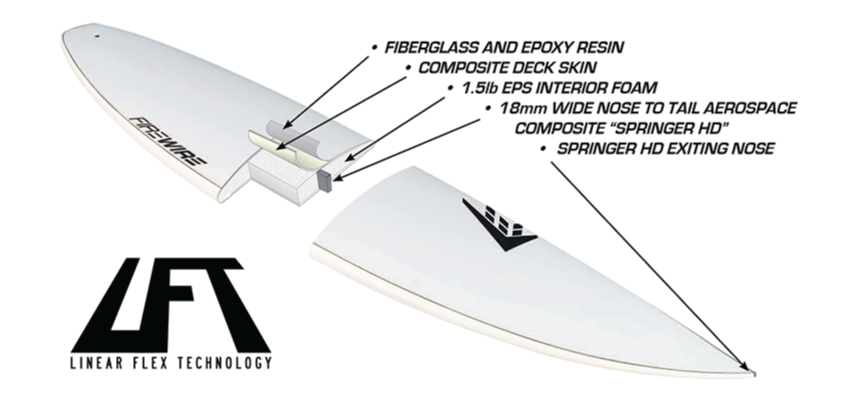 #ElectricInLFT
LFT
LFT incorporates Firewire's next generation stringer technology. Unlike the original balsa Springer which only added stiffness under the front foot, SPRINGER HD, a 0.75" (18mm) wide aerospace composite that runs down the centreline of the board, plays a pivotal role in optimising flex from nose to tail.
ECOBOARD Verified – LEVEL ONE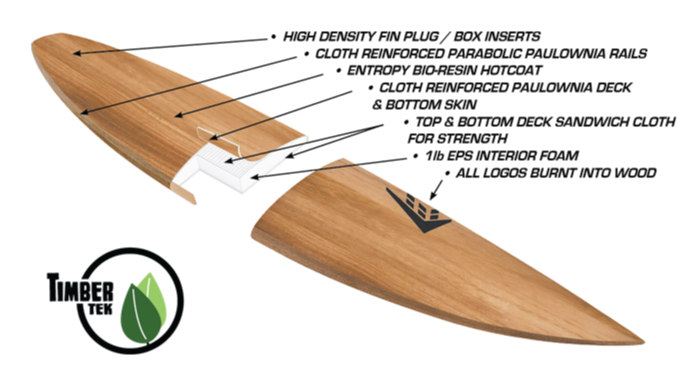 #TrimmingInTimbertek
Timbertek
With the least toxic and lowest CO₂ emissions by far of any surfboards sold around the world, TimberTek represents a significant step towards reducing the overall toxicity of the modern surfboard – without sacrificing performance. The combination of a lightweight EPS core, sustainably grown Paulownia wood deckskin, Firewire's proprietary parabolic rail construction, and an Entropy bio-resin hot coat yields an extremely lightweight, durable surfboard with ALL of the high performance flex characteristics of Firewire's existing technologies.
ECOBOARD Verified – GOLD LEVEL