Soleil Errico Claims 2022 Longboard World Title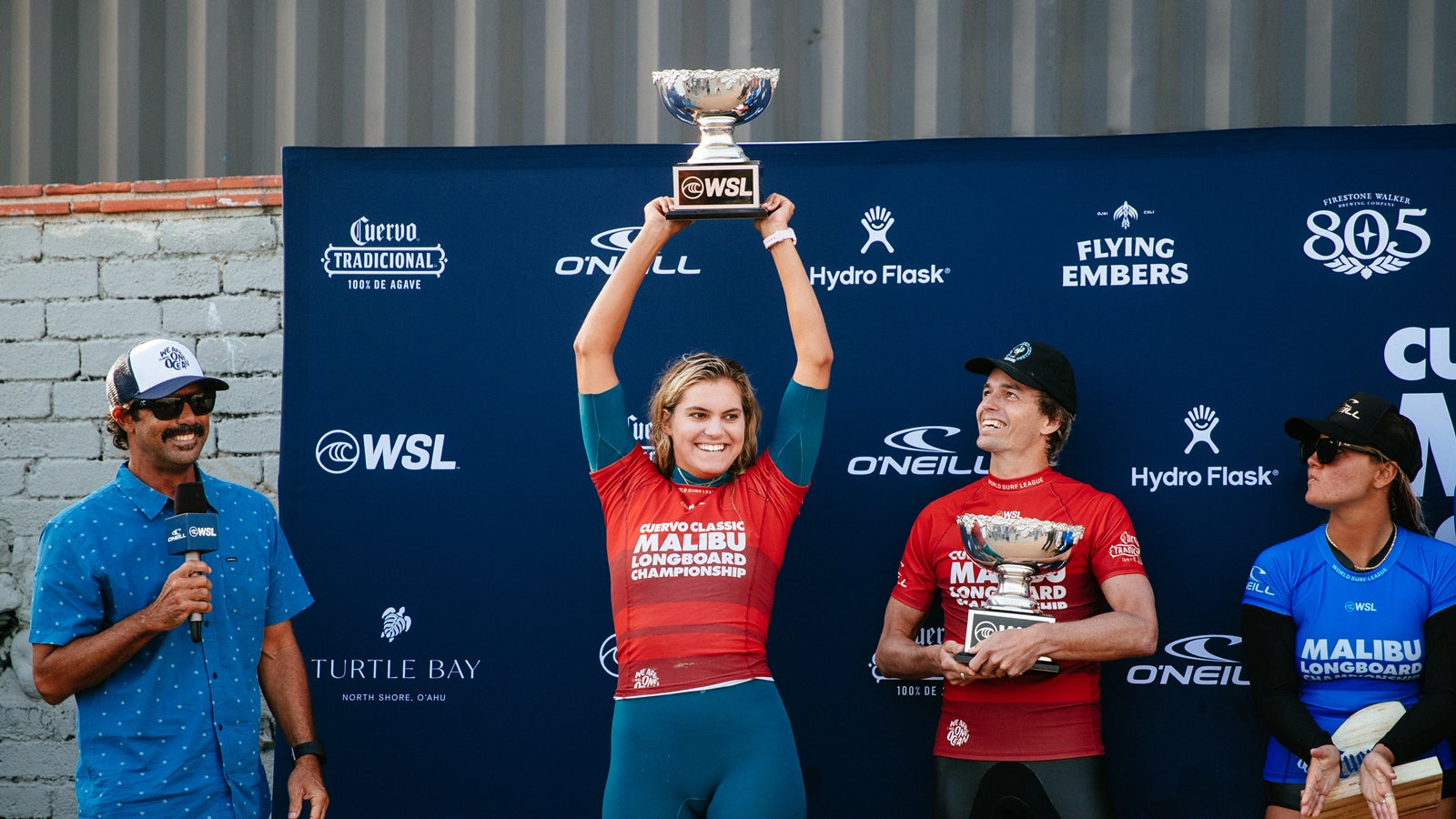 Soleil Errico has won the 2022 Longboard World Title at the Cuervo Classic Malibu Longboard Championship Presented by O'Neill, the third and final stop on the 2022 World Surf League (WSL) Longboard Tour, in world-class, three-to-four foot conditions at First Point in Malibu, California.
This is Soleil's second World Title and she had the opportunity to celebrate it alongside family and friends at the wave that helped shape her as a surfer.
"I've been visualizing this for the last three months, winning on my home turf couldn't be any better and I'm just so happy that all the dedication and sacrifice I've put into this paid off. I'm so thankful for the friends and family I have, my dad, my mom, CJ Nelson. I'm just so thankful for everyone who has supported me through the last couple days, and I'm just so happy."
Congratulations, Soleil!
Photo © Aaron Hughes / WSL