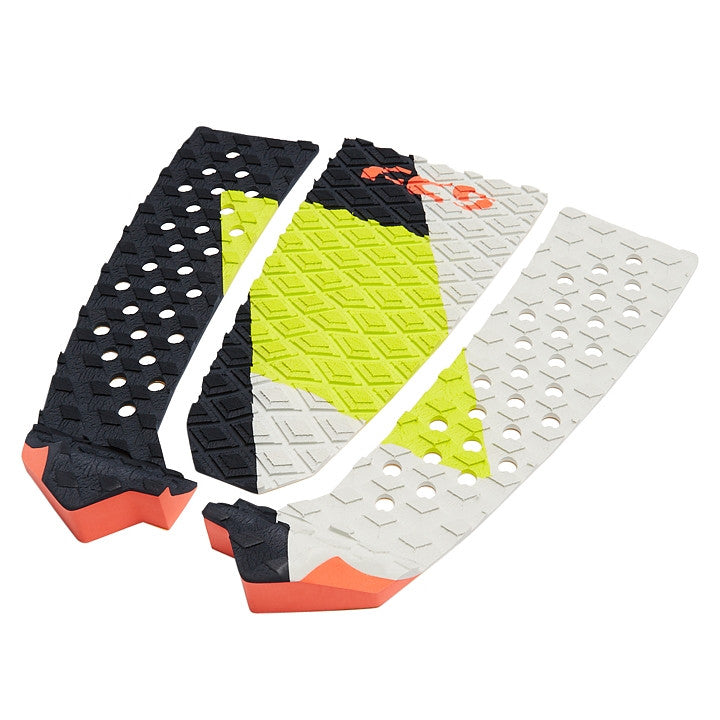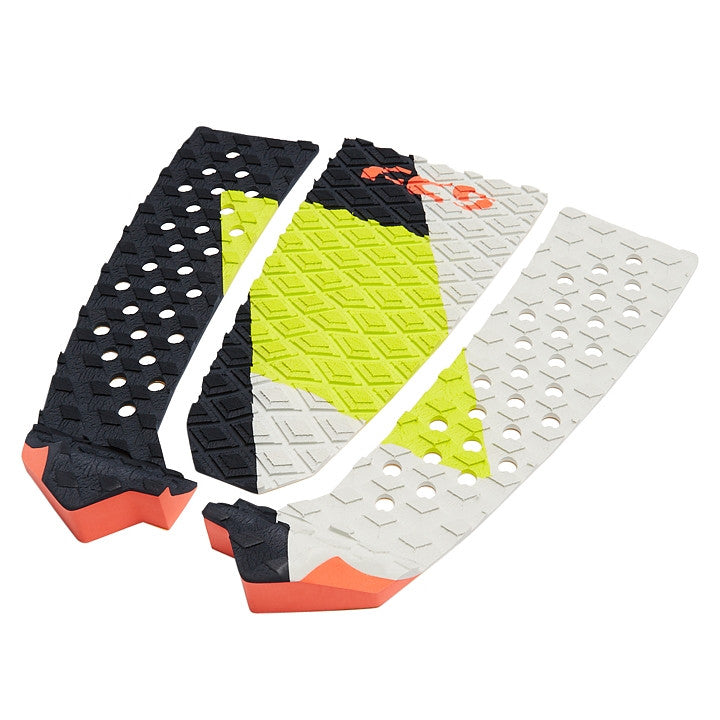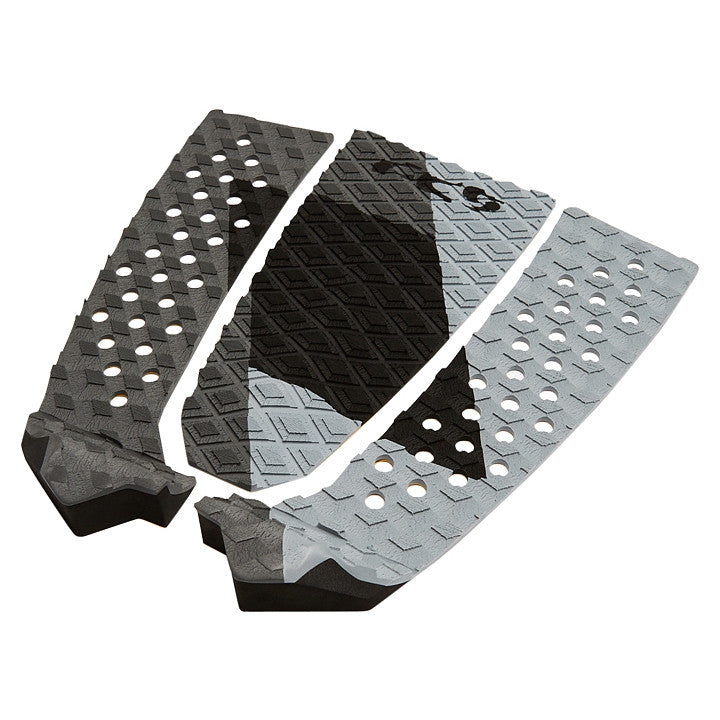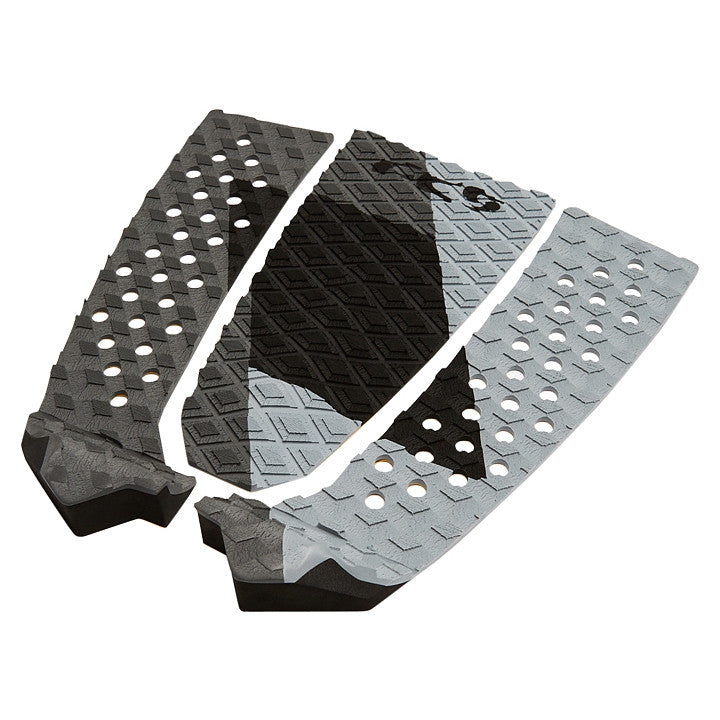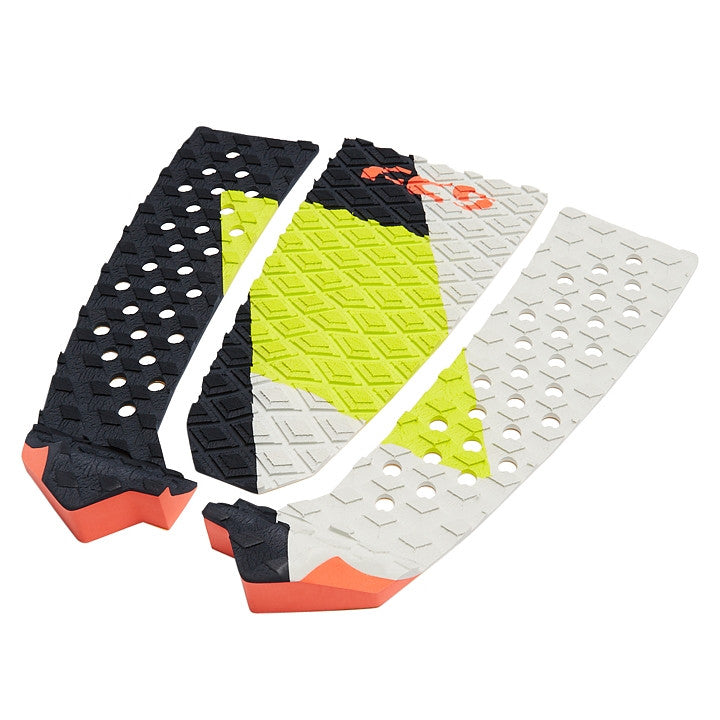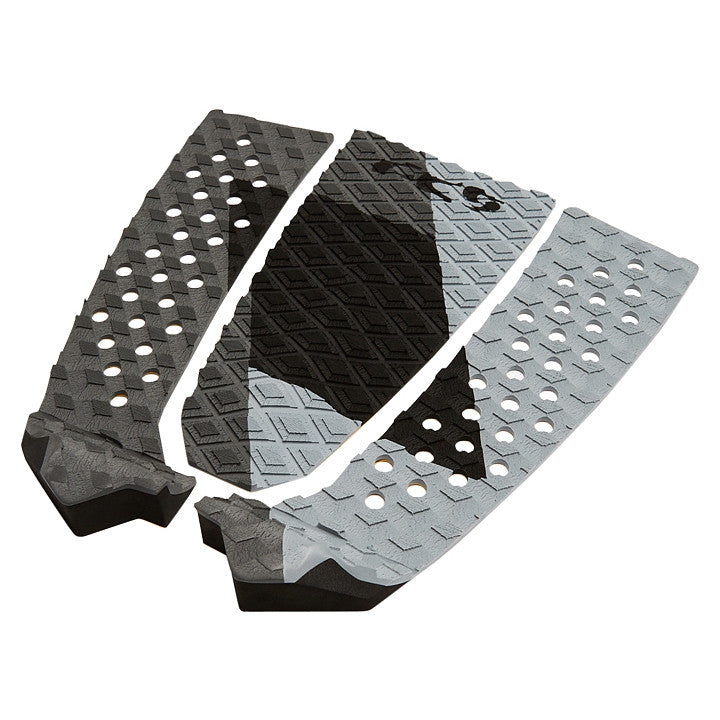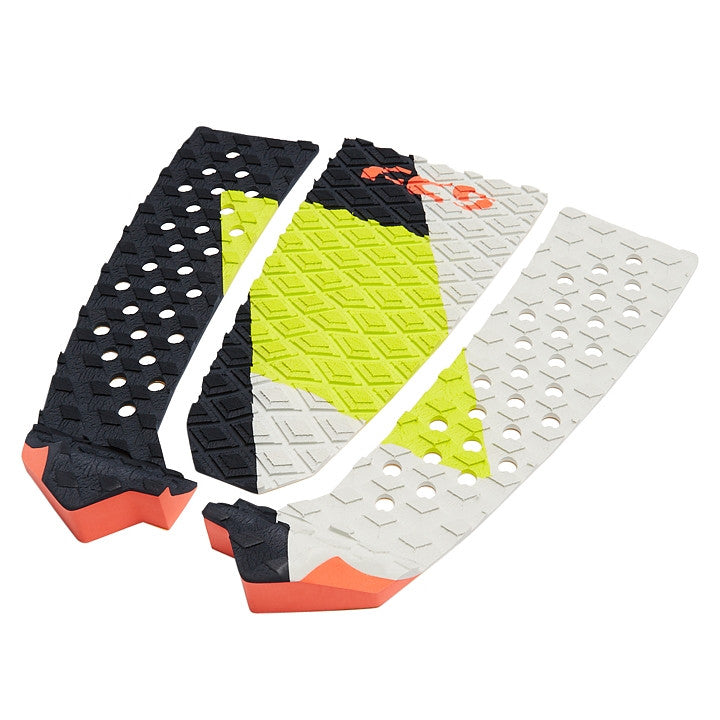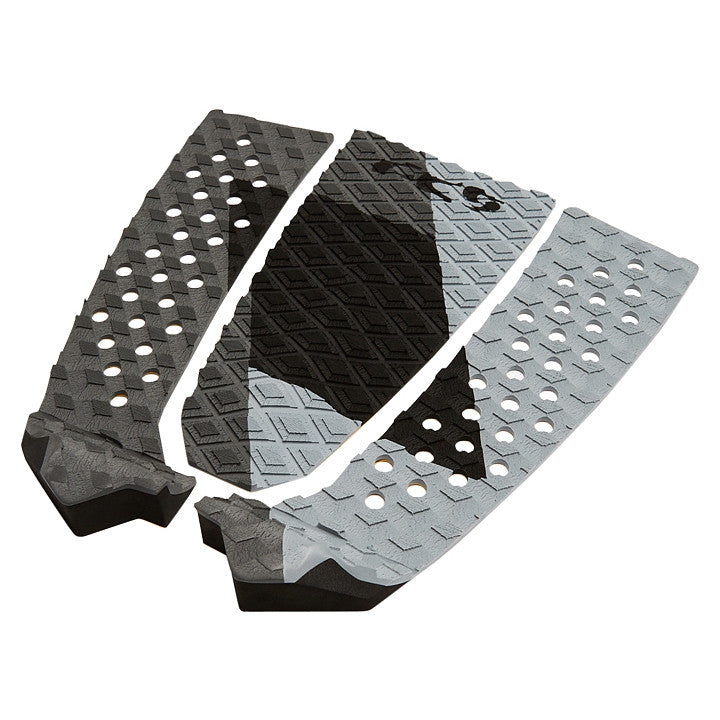 FCS Filipe Toledo Traction
"Whether you're pushing hard through a turn or launching off the lip, my pad is designed to help you feel connected and in control of your board" - Filipe Toledo
Filipe's traction pad is loaded with performance features and also provides a feel under foot that's unique compared to any other pads on the market.
He is one of the most progressive surfers on the planet, and when developing this pad, Filipe wanted something that felt sensitive under foot, would allow for easy foot adjustments when setting up and landing airs, but would also provide a sense of control when driving through a longer turn.
Focusing on comfort, support and increased grip, FCS Traction keeps your foot connected to the board so you can push hard against your fins for maximum speed and drive.
3 Piece
Diamond III Groove
Drop Arch Bar
High Tail Kick
Sanded Surfaces For Enhanced Grip
Ultra Thin Sensitivity
Perforated For Extra Resistance
Lock-in Directional Grooves