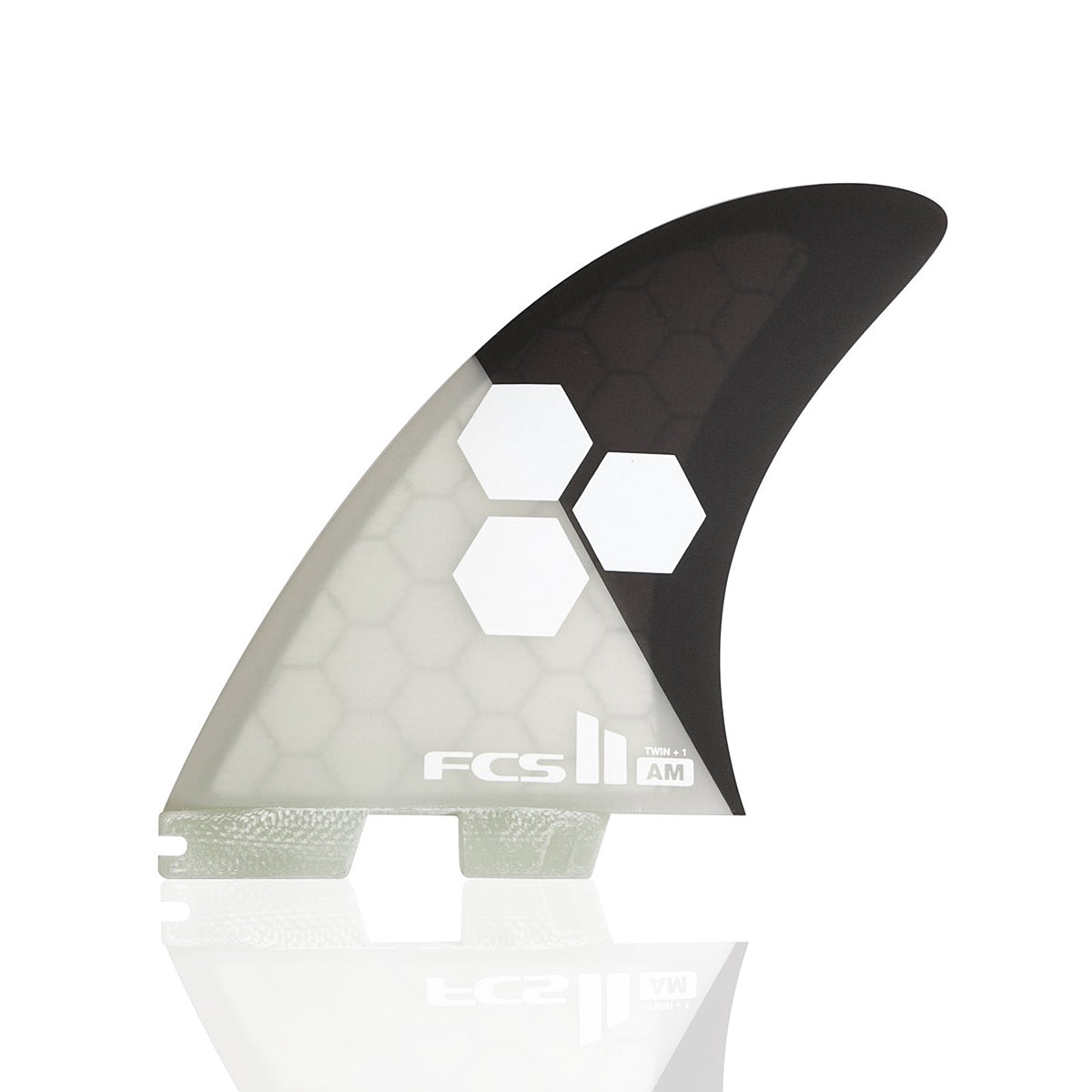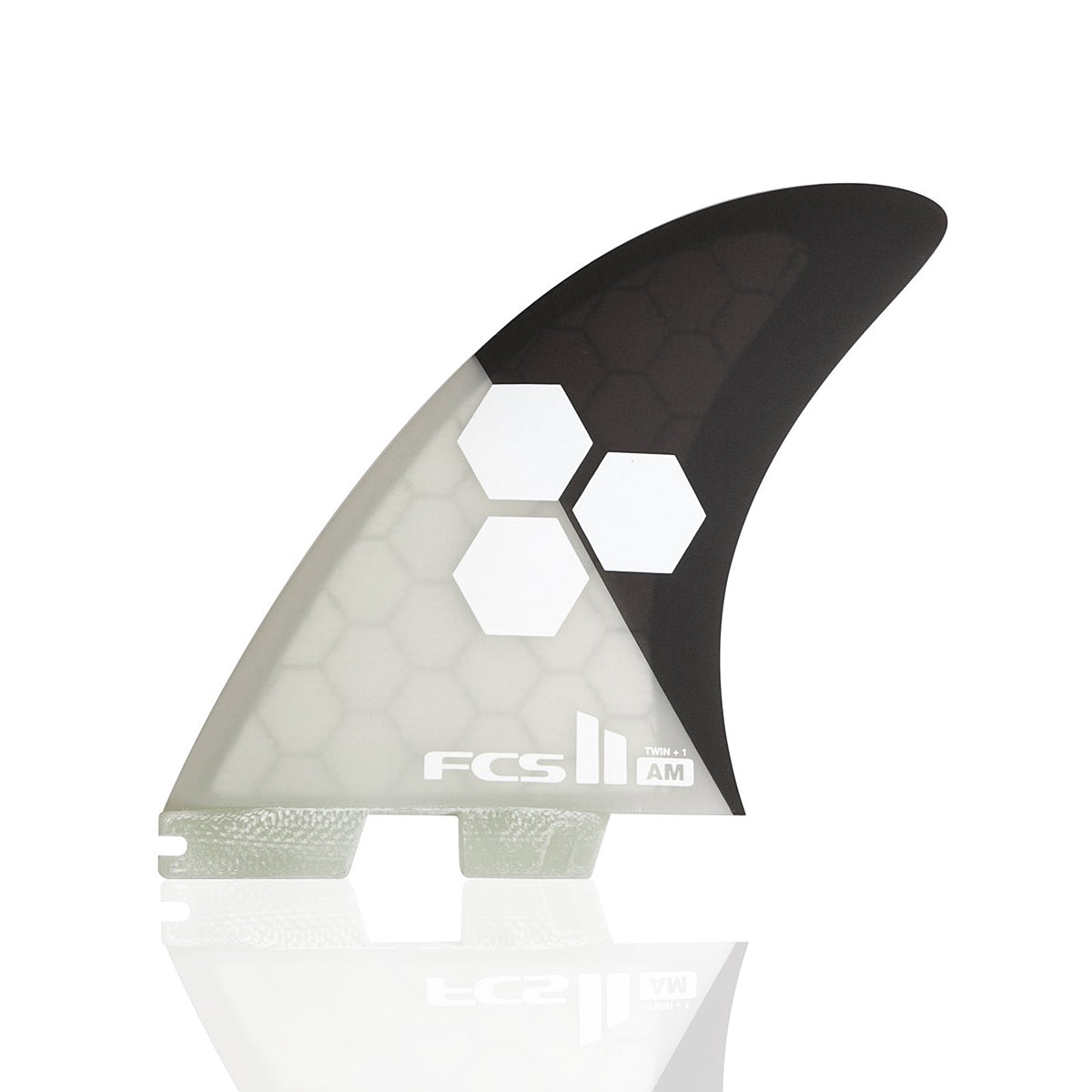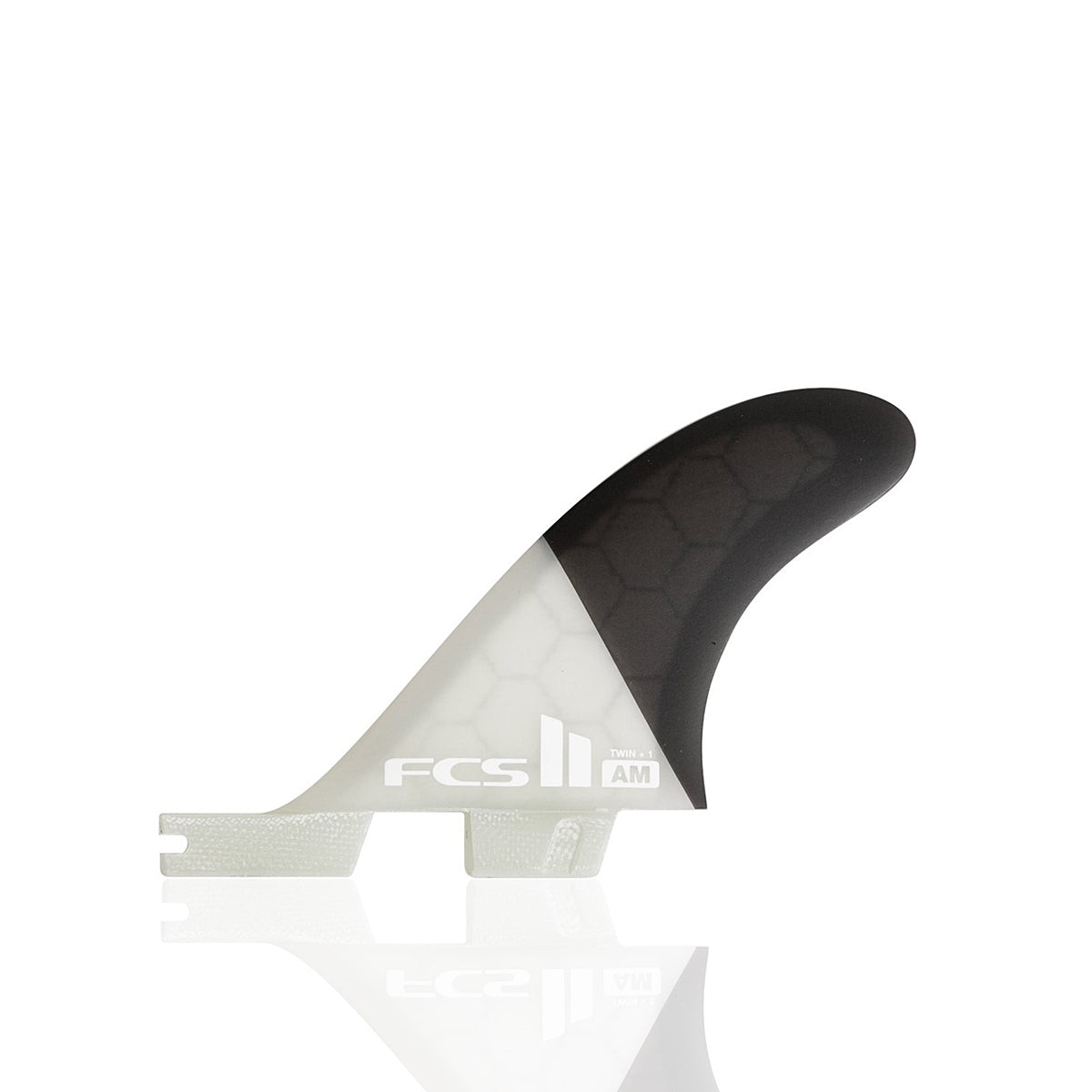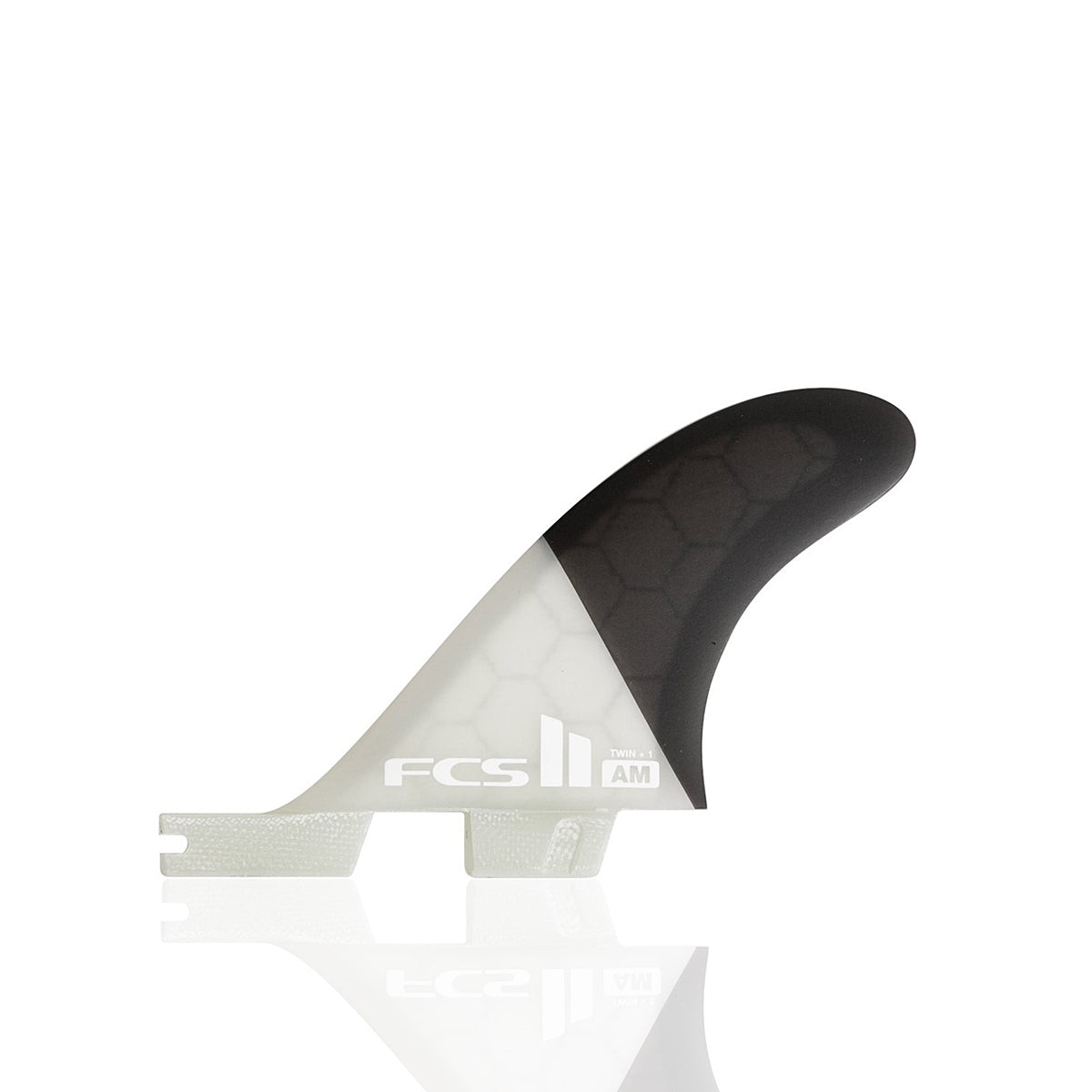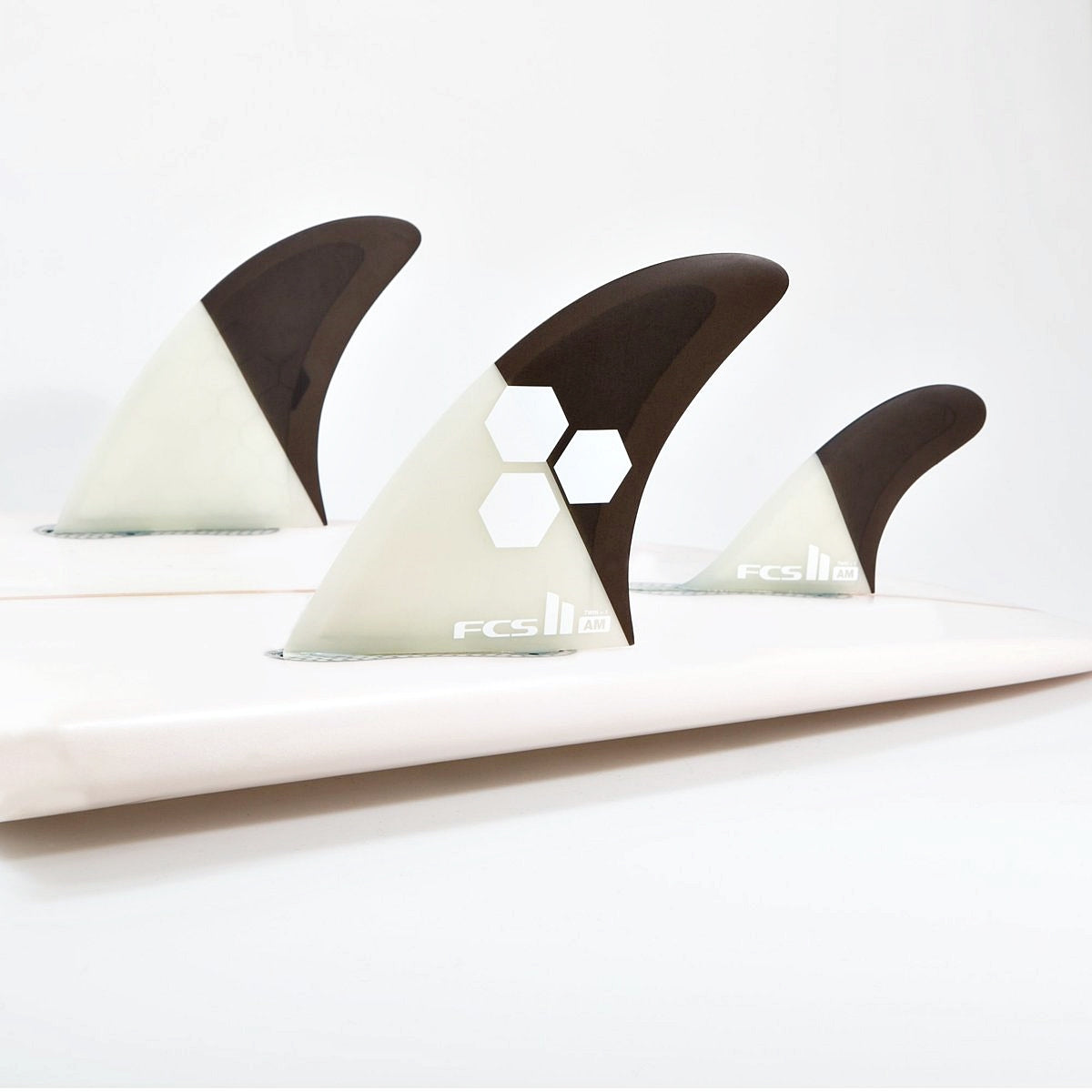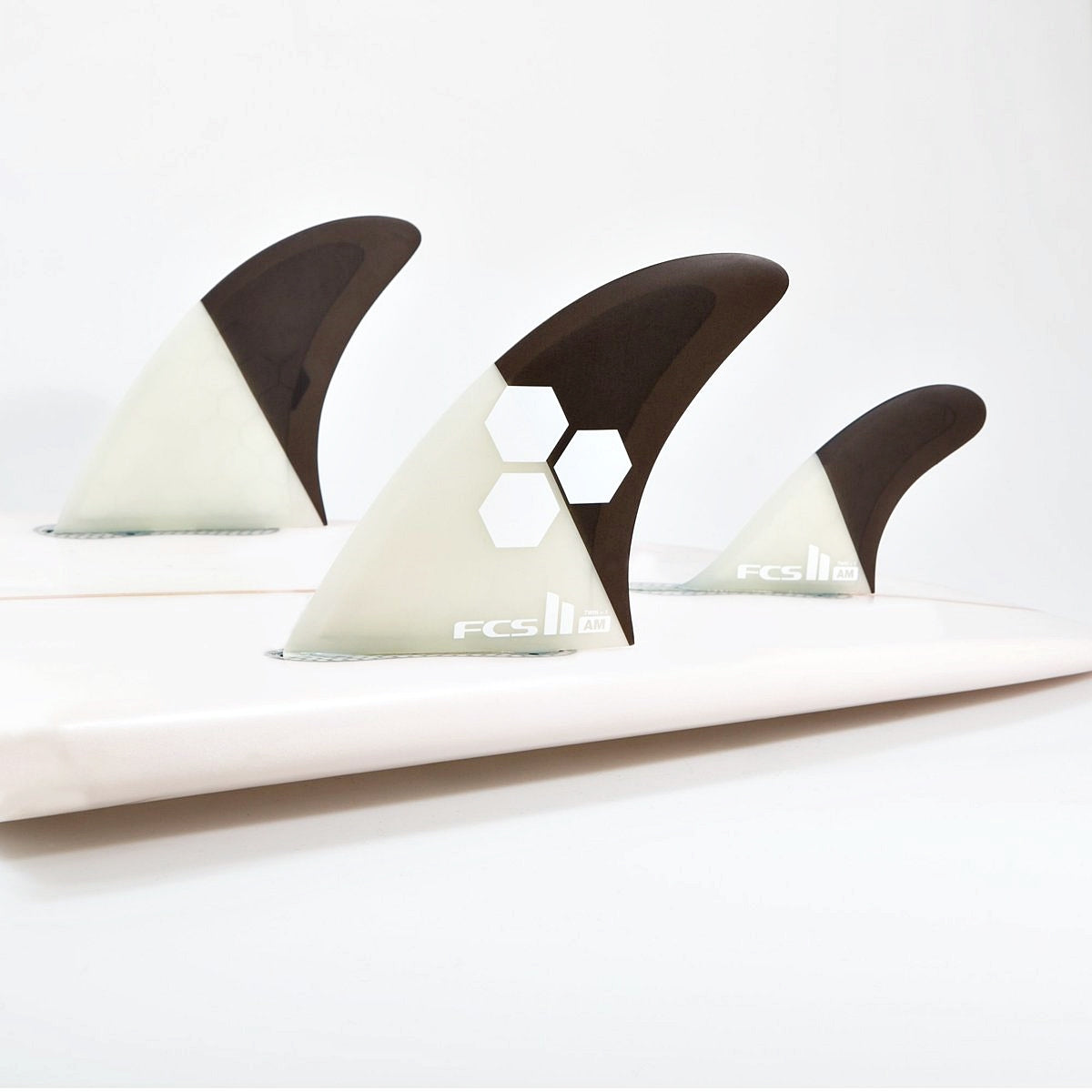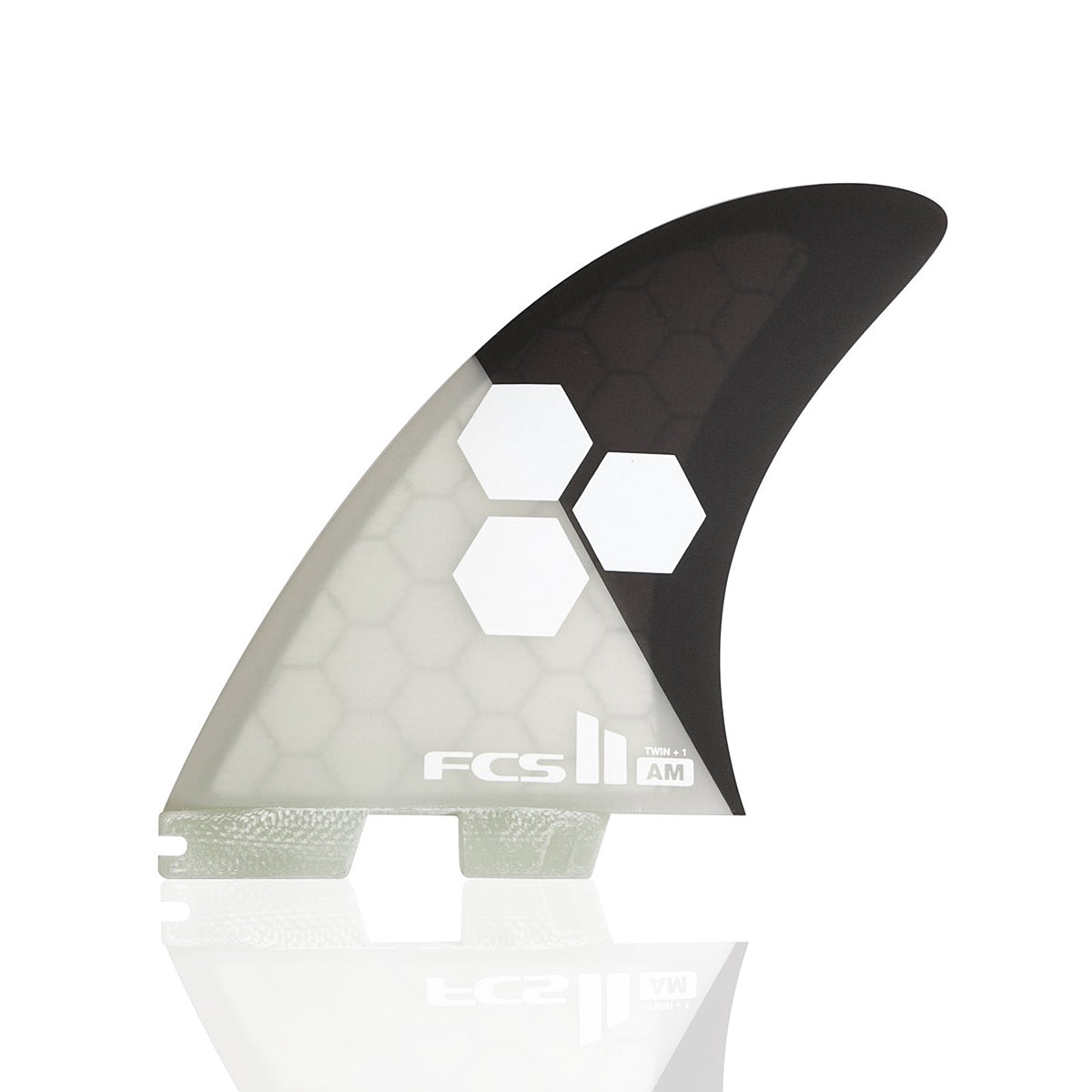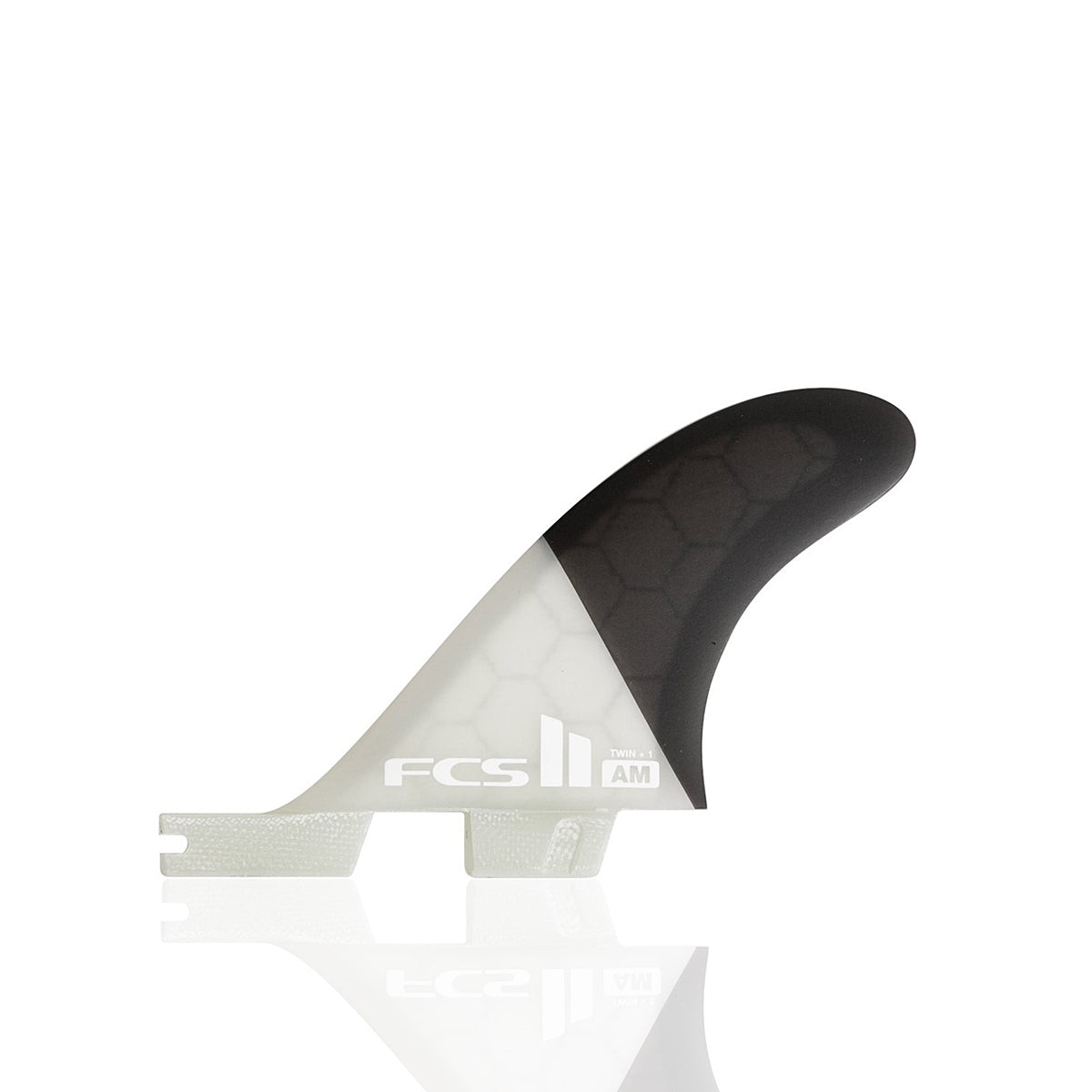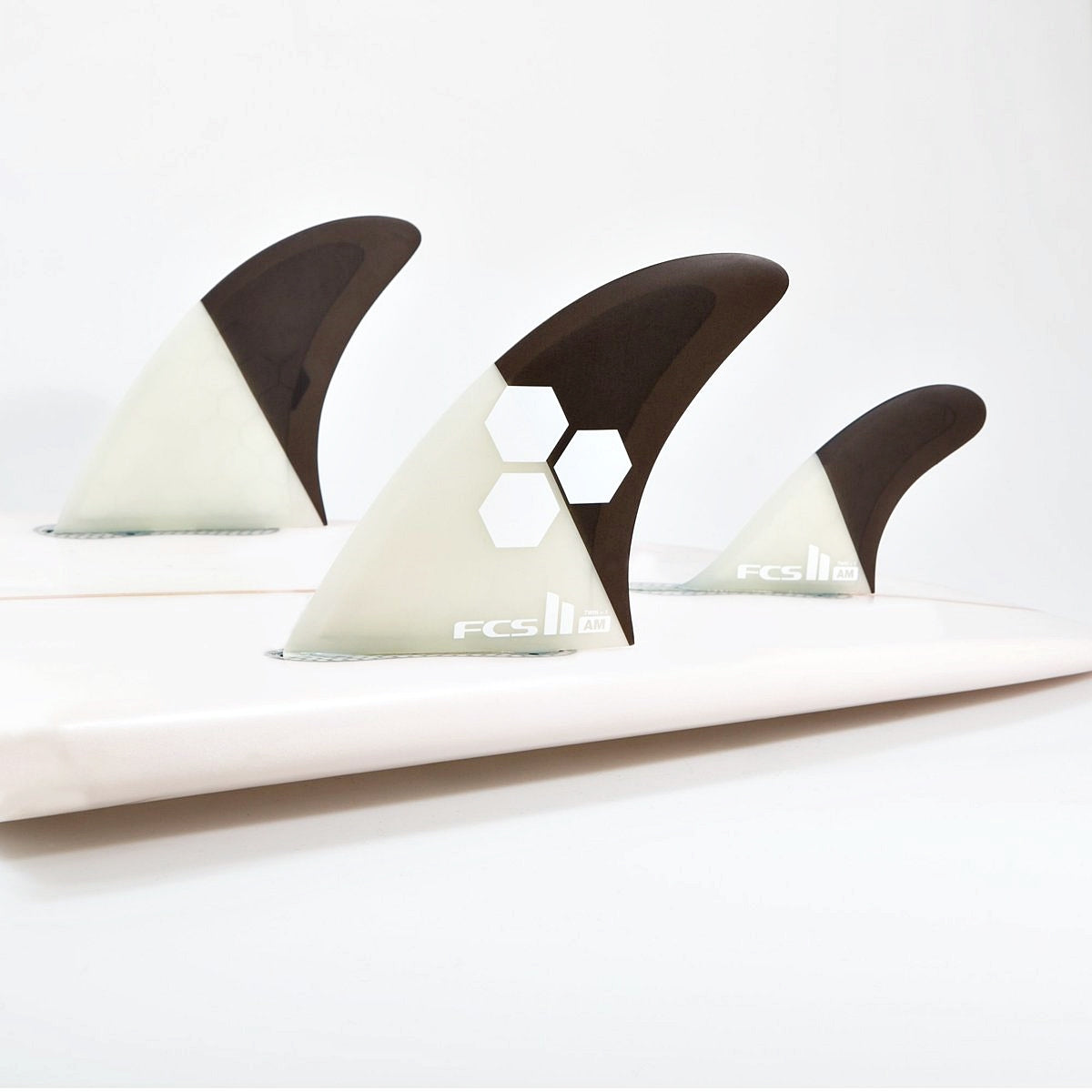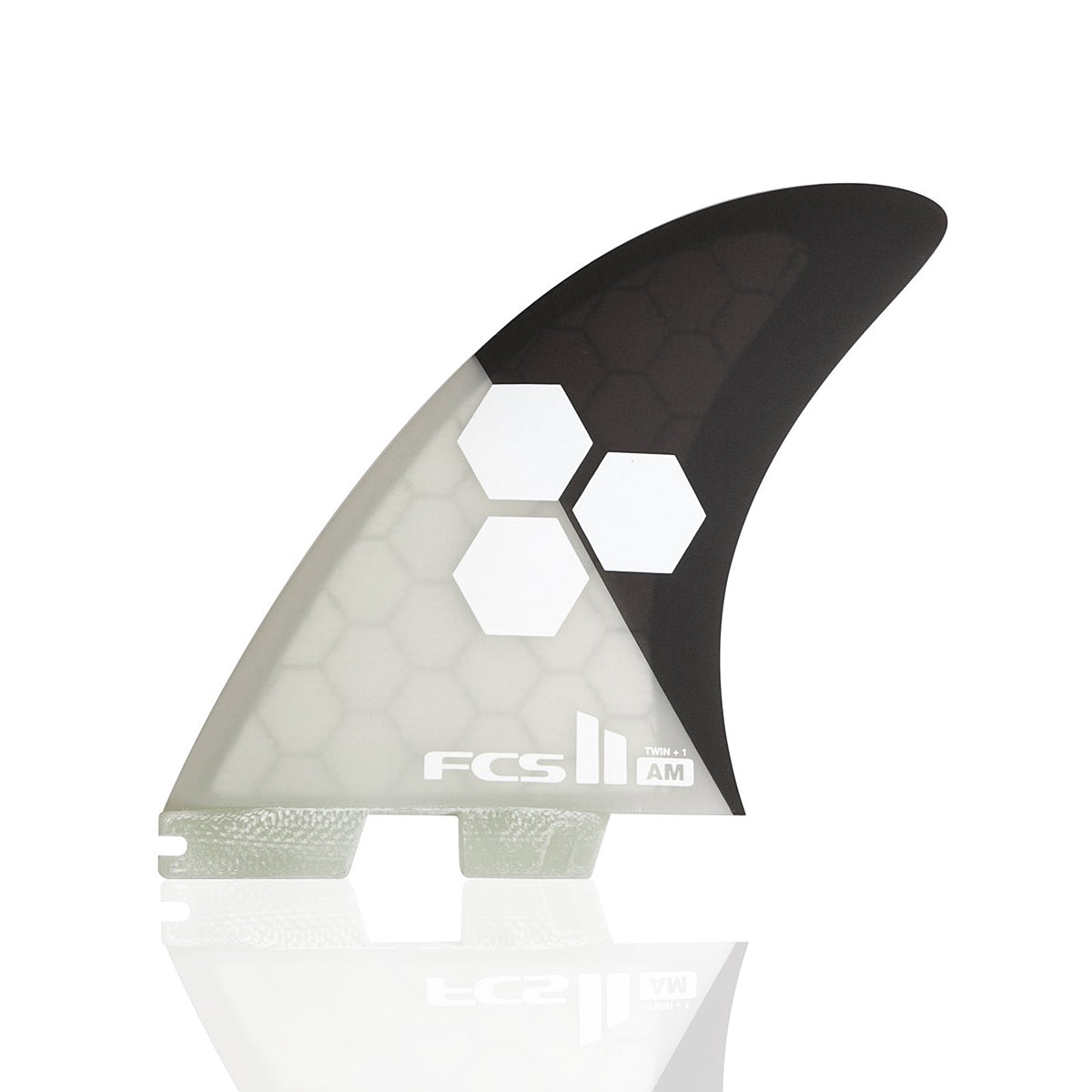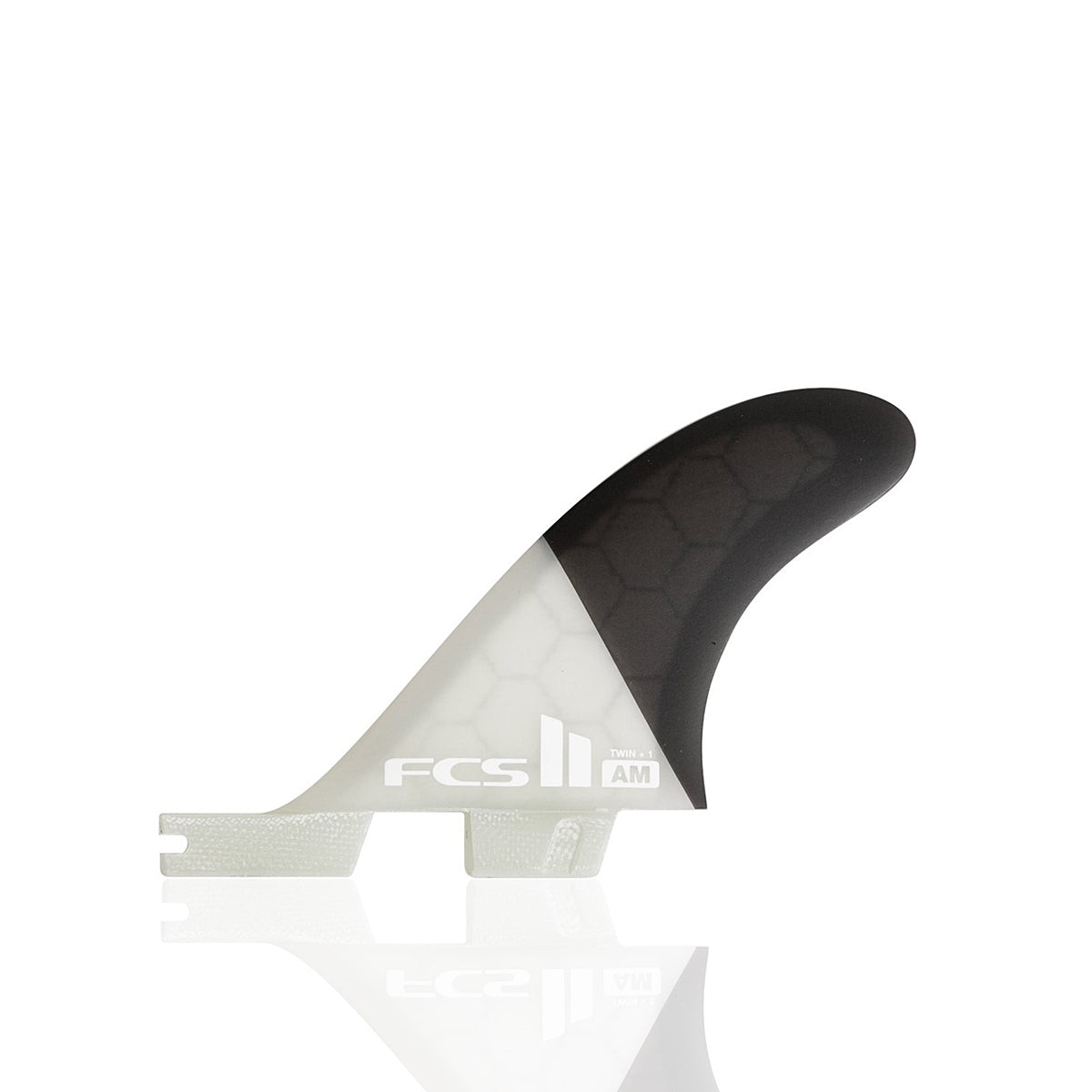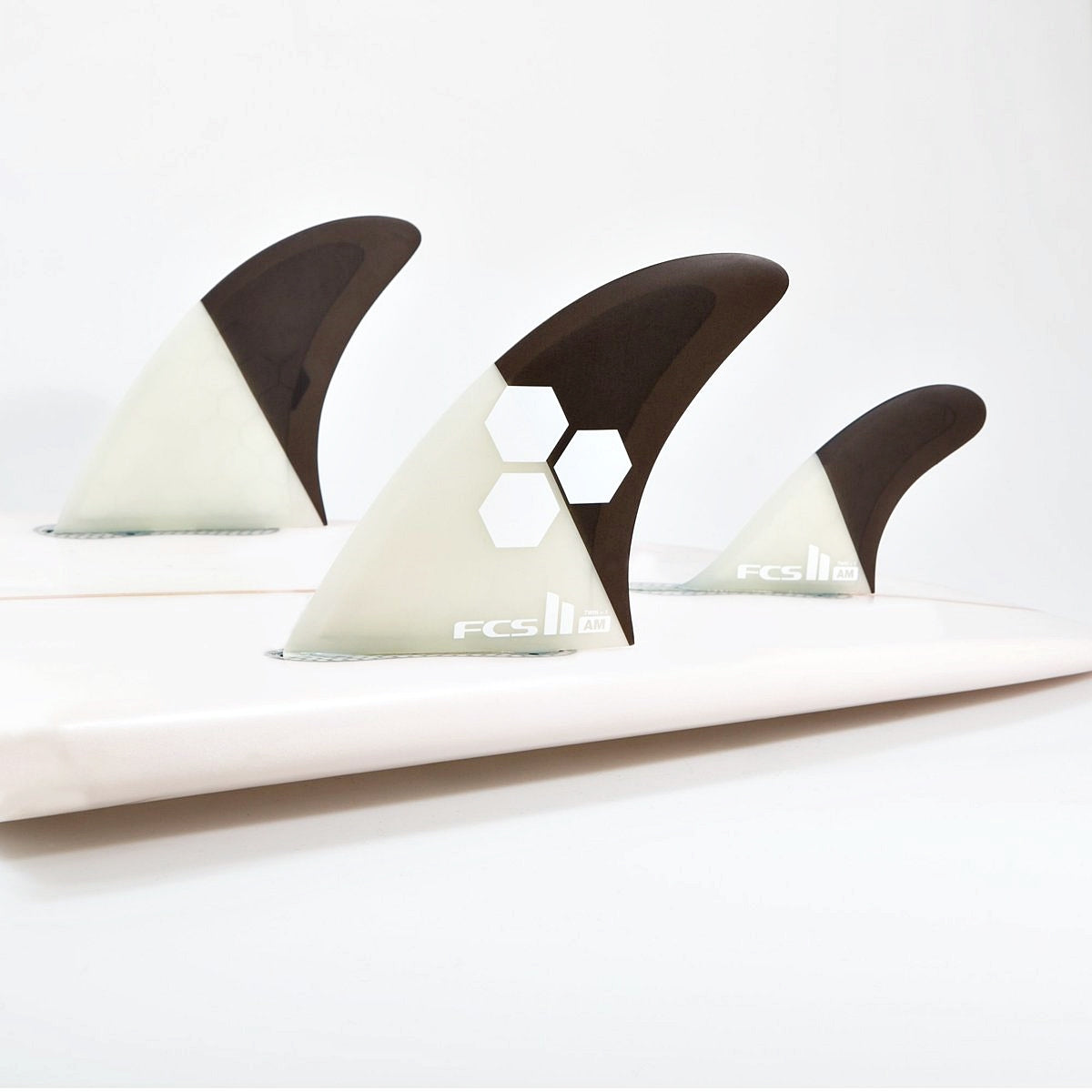 FCS II Al Merrick Twin + Stabiliser Fin Set
A wide range of conditions from beach breaks to point breaks, Ideally suited to smaller, weaker waves.
Performance Core (PC) fins are made using a multi-layered resin transfer molding process. The flex pattern in PC fins extends progressively from the base through to the tip, helping the surfer to maintain drive and hold through a turn. This versatile fin material is light, and can be used in a variety of different conditions.
Designed to fit the FCS II Fin System. Recommended for all board types including fish, funboard, hybrids and twin fin boards.
Designed in collaboration with renown shaper Al Merrick, the FCS II Al Merrick Twin + Stabiliser Fin Set has the lowest surface area in the FCS twin fin range. The side fins feature a low sweep and narrow tip, while the centre stabiliser has a narrow, elongated template with a rounded tip. These fins pivot and release exceptionally well, while maintaining incredible trim speed. A fin set that is fast, fun and loose.
Fin Data
Side
Base: 5.07" / 128.6mm
Depth: 5.61" / 142.3mm
Area: 20.37"² / 13140mm²
Sweep: 32.1º
Foil: Flat
Stabiliser
Base: 3.94" / 100mm
Depth: 3.69" / 93.6mm
Area: 9.46"² / 6100mm²
Sweep: 39.2º
Foil: 50/50