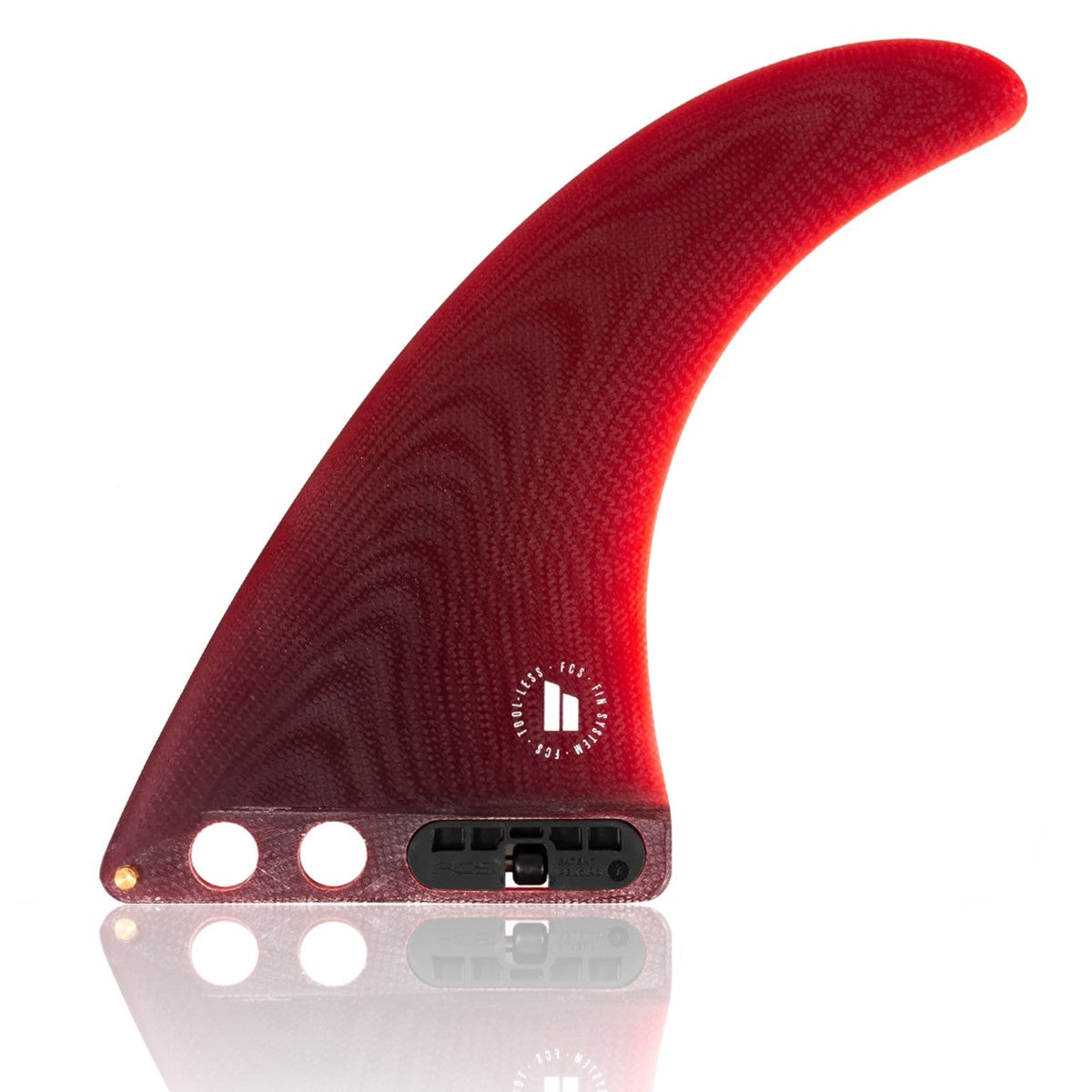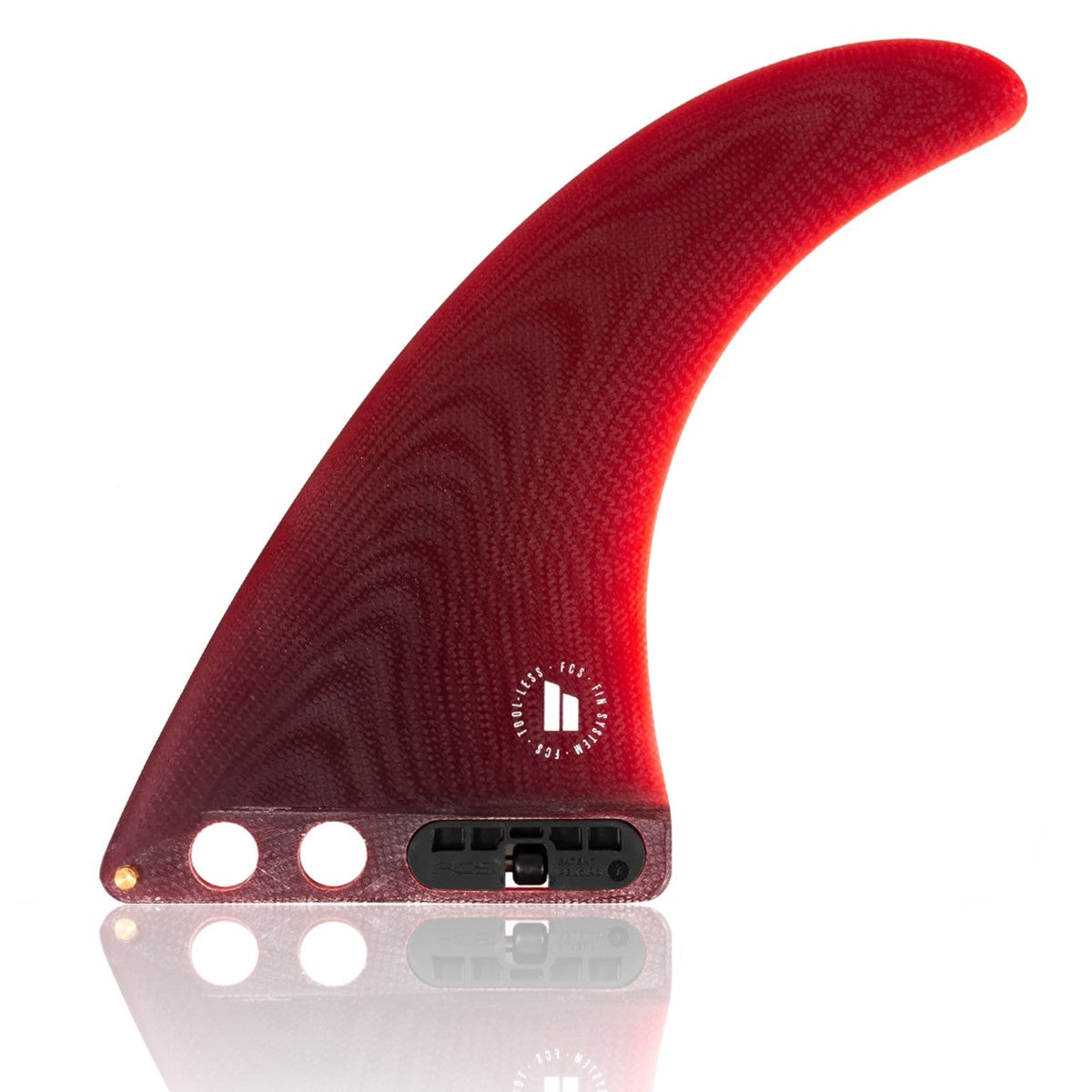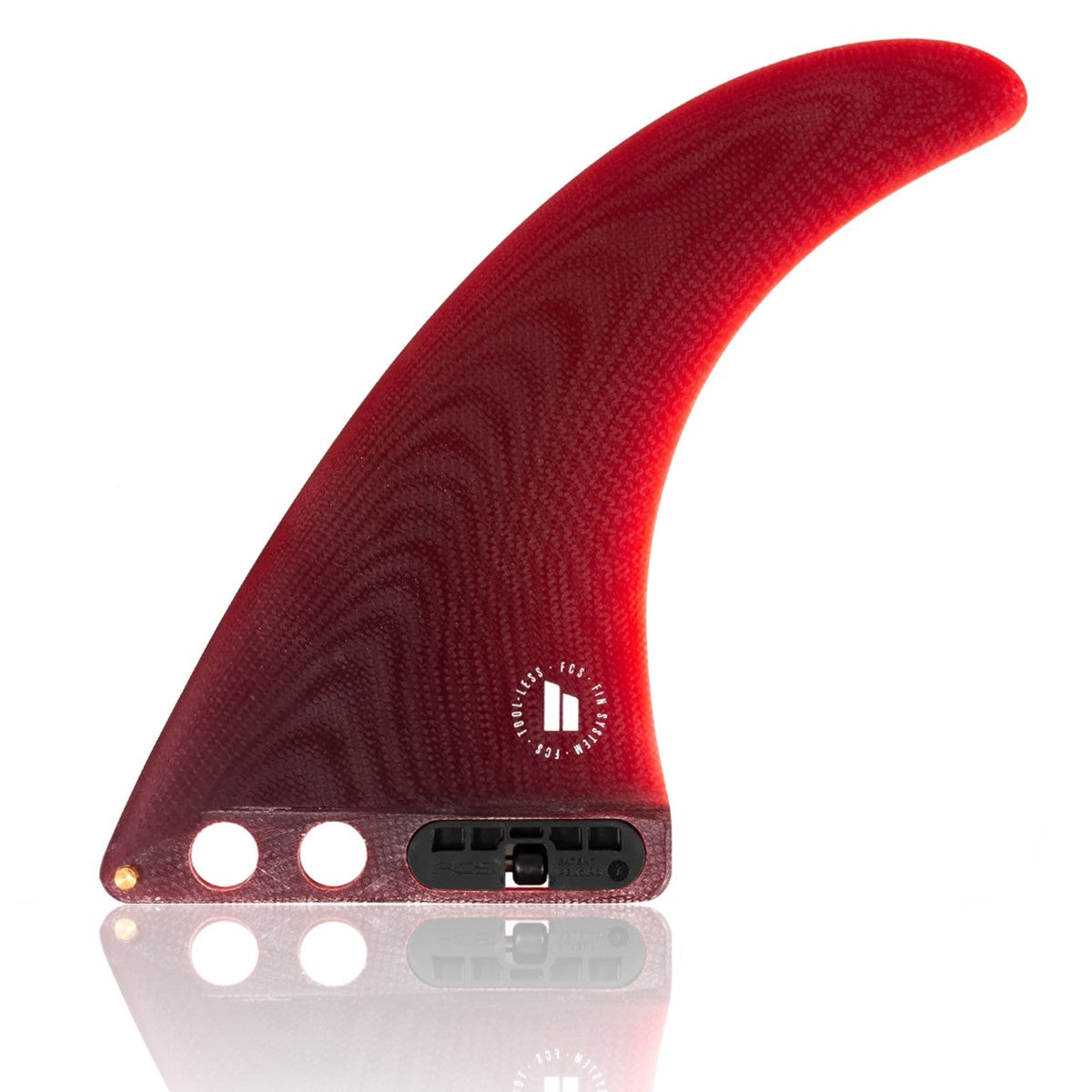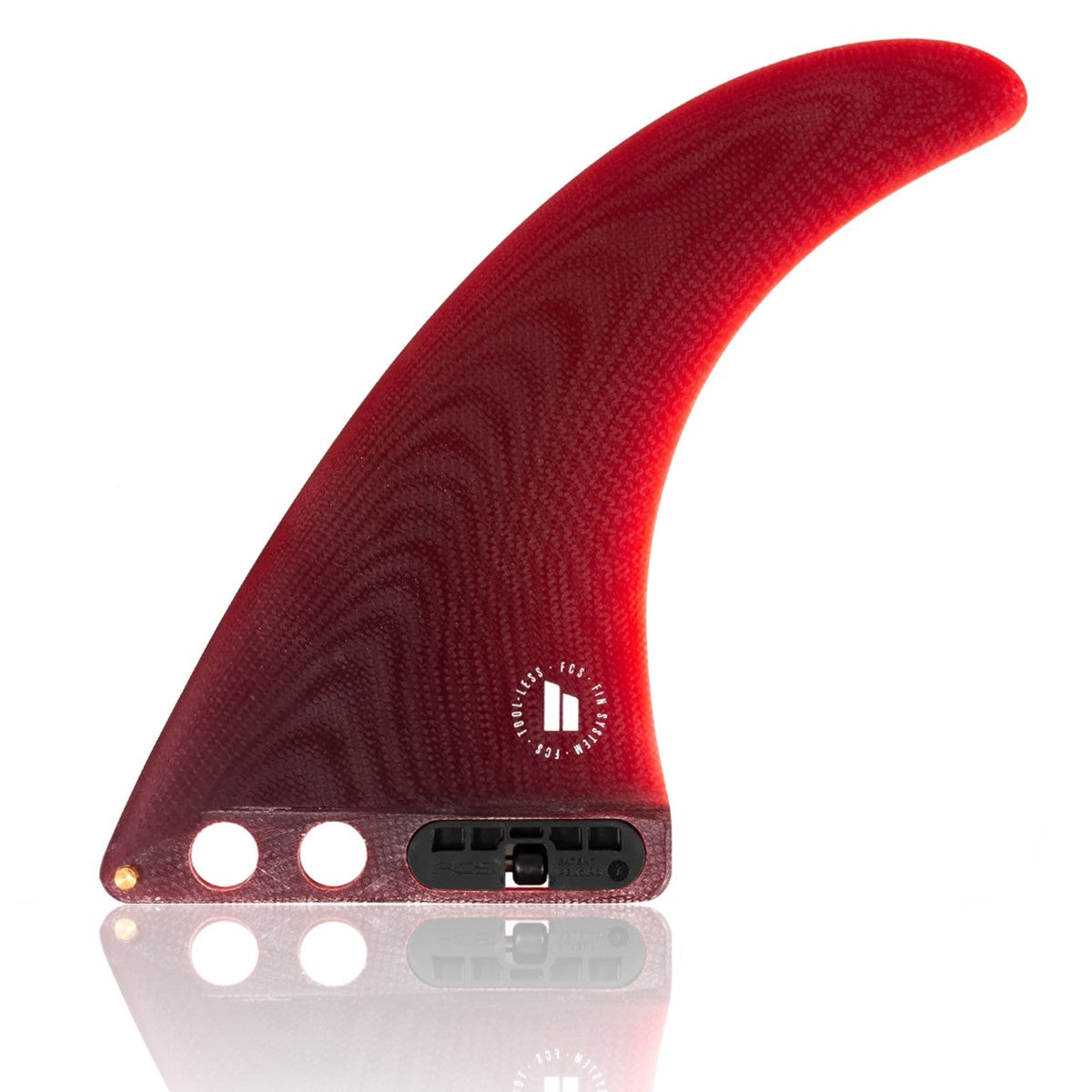 FCS II Connect PG Longboard Fin
Suitable for a variety of conditions.
Performance Glass (PG) fins are machine cut from layers of solid fiberglass. These fins are stiff, and are widely used by pro level surfers because the integrity of the flex is maintained under immense force, and in the most extreme of conditions and situations.
The FCS II Tool-less Longboard Fin can be inserted, removed and adjusted in seconds. No screw and plate required. Suits most longboards and fits a variety of existing single fin boxes.
The FCS II Connect PG Longboard Fin is a versatile, high performance fin for all conditions, allowing you to seamlessly connect your turns and move up and down the board. This fin offers a combination of drive, speed and response for modern longboarding and is 2+1 compatible.
Fin Data
Connect 6"
Base: 4.27" / 108.5mm
Depth: 6.00" / 152.4mm
Area: 17.65"² / 11390mm²
Sweep: 33.7°

Connect 7"

Base: 4.99" / 126mm




Depth: 7.01" / 178mm




Area: 24.05"² / 15518mm²




Sweep: 33.7

°

Connect 8"

Base: 5.64" / 143mm




Depth: 7.96" / 202mm




Area: 30.71"² / 19812mm²




Sweep: 33.7

°

Connect 9"

Base: 6.43" / 163mm




Depth: 9.03" / 229mm




Area: 39.91"² / 25748mm²




Sweep: 34.8

°

Connect 10"
Base: 7.13" / 181mm
Depth: 10.01" / 254mm
Area: 49.06"² / 31653mm²
Sweep: 33.7