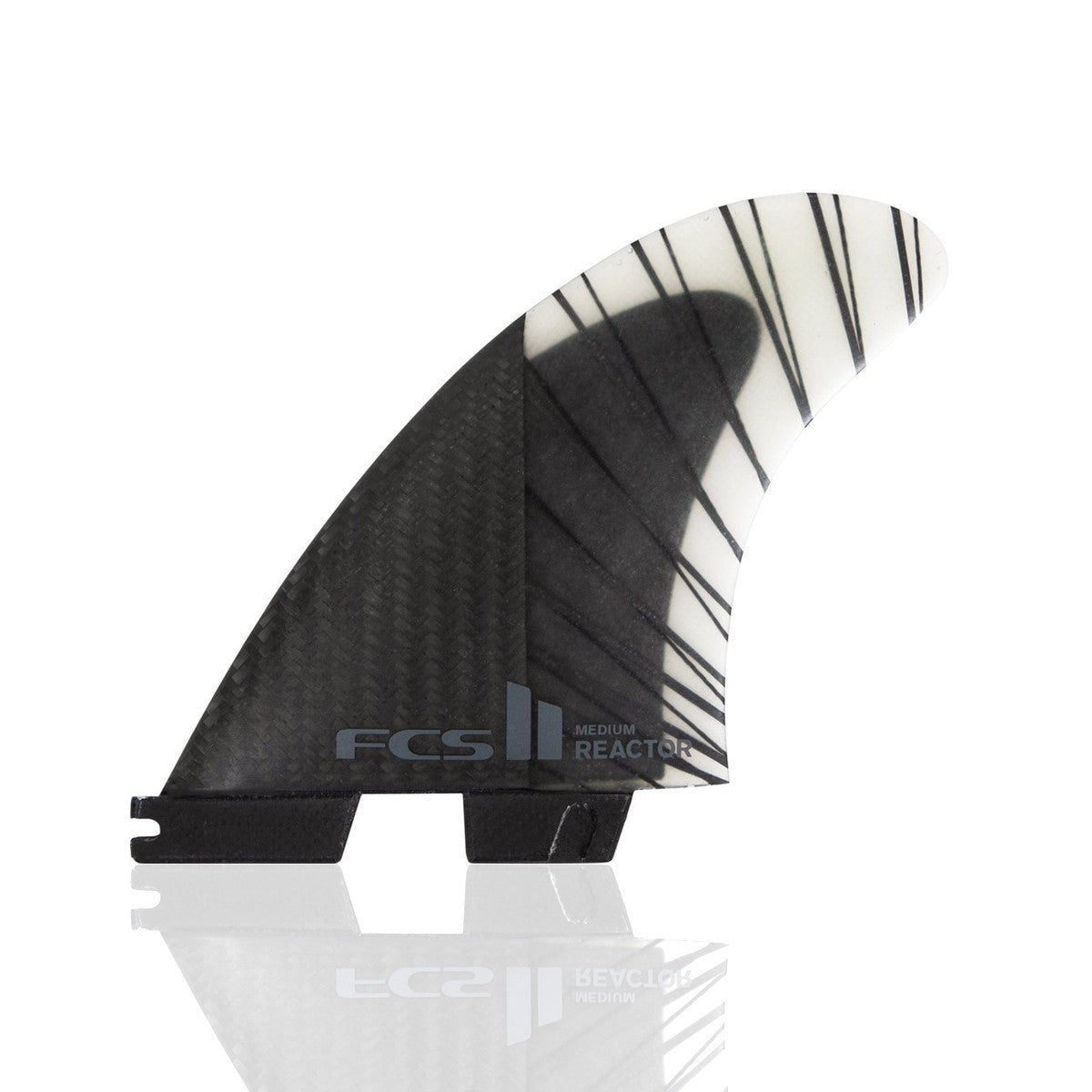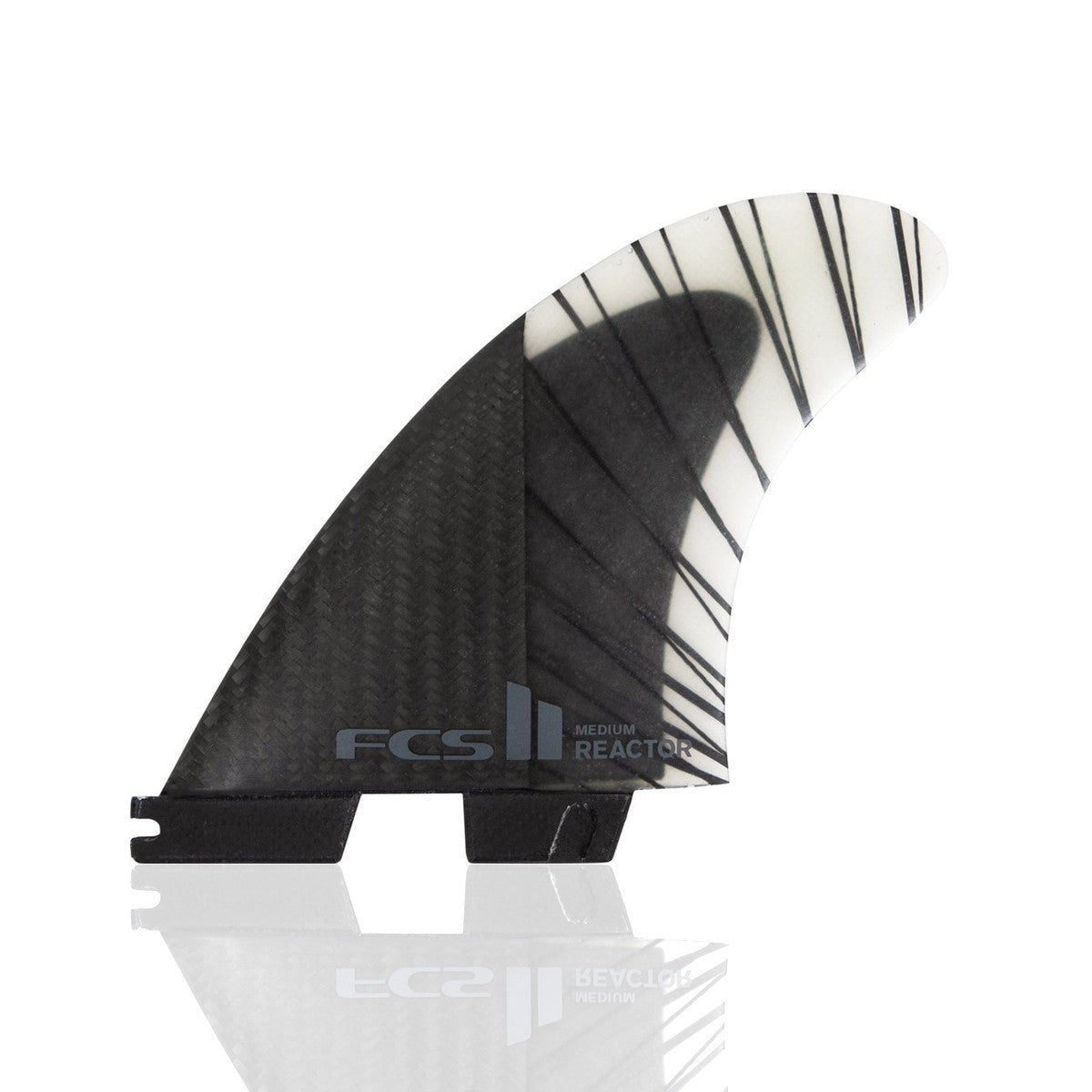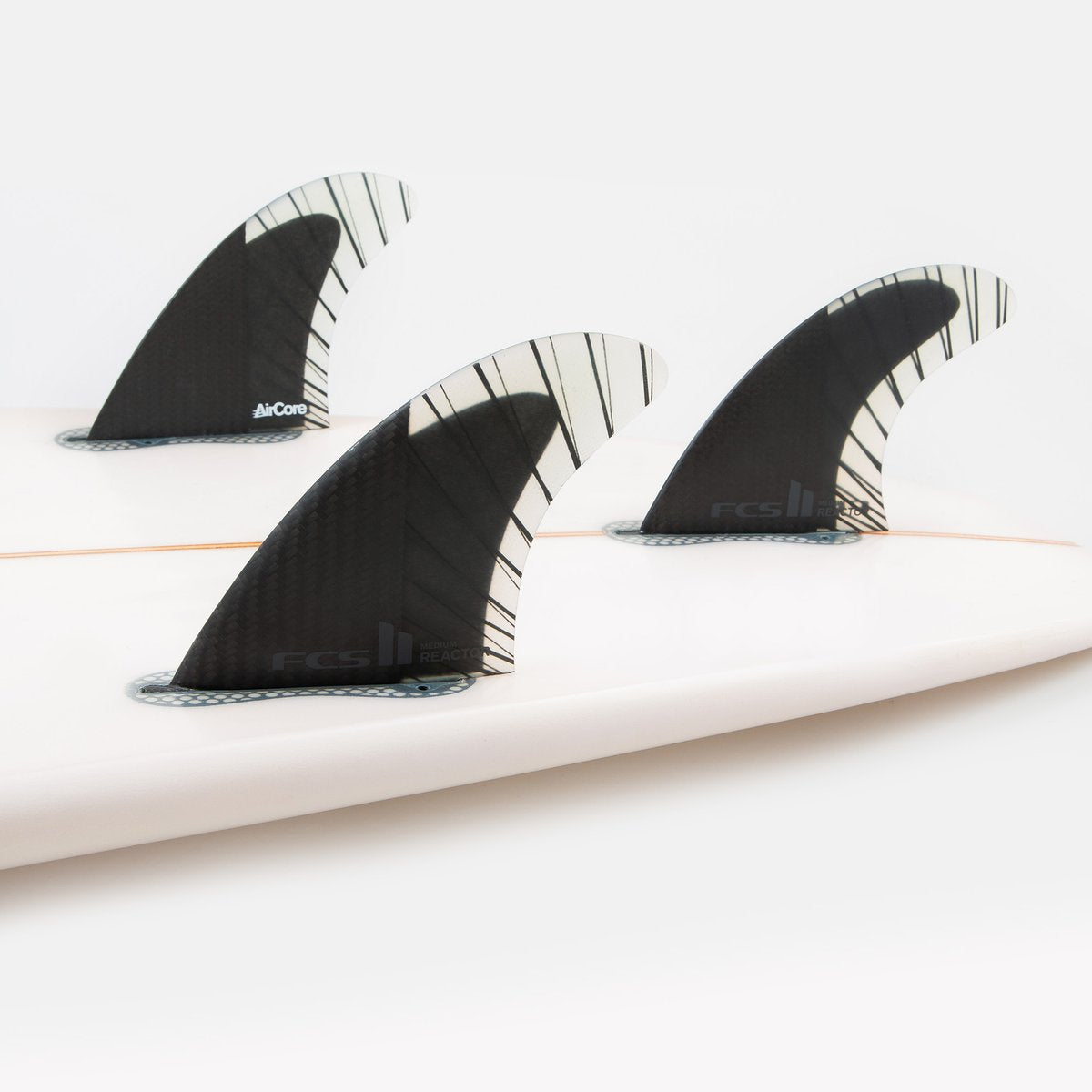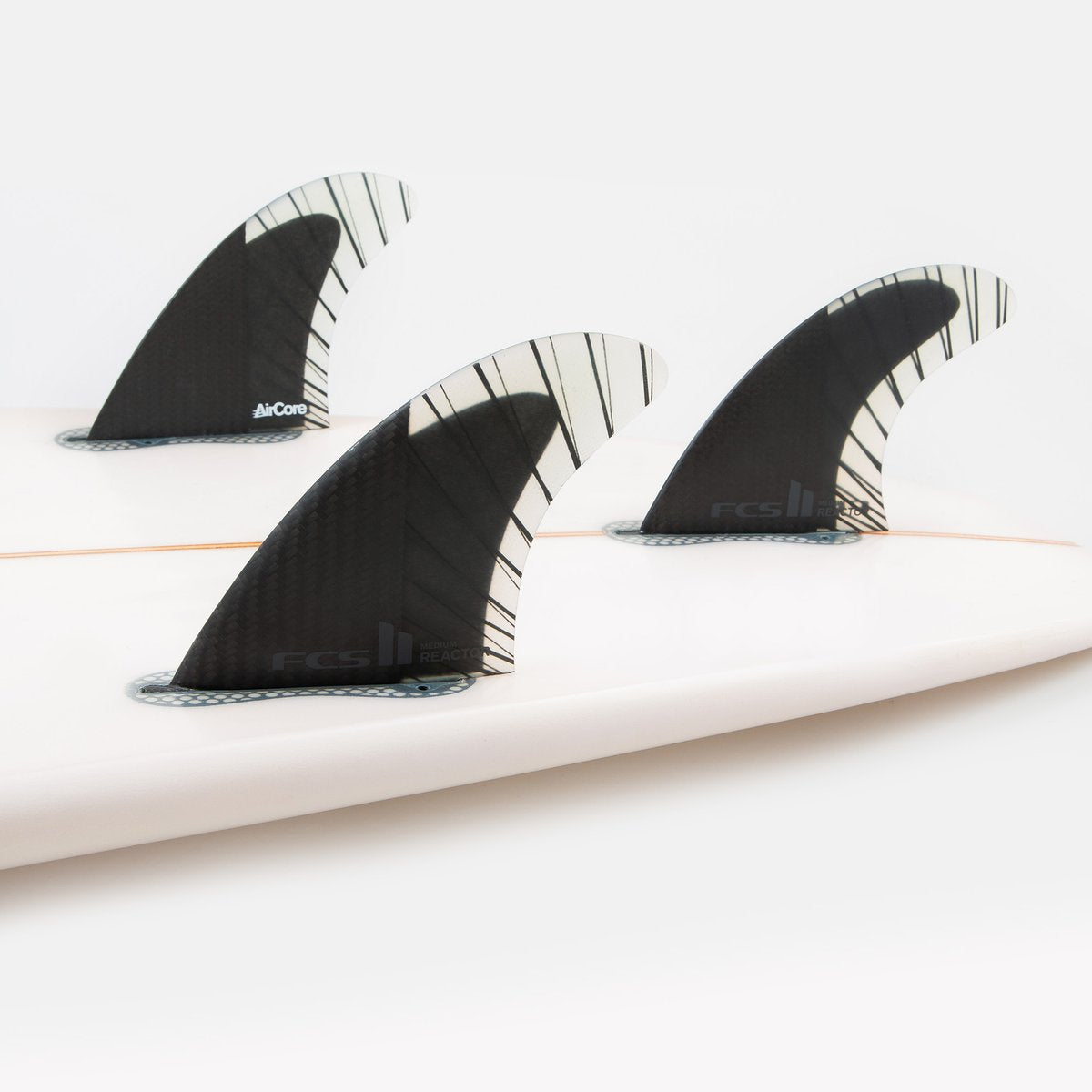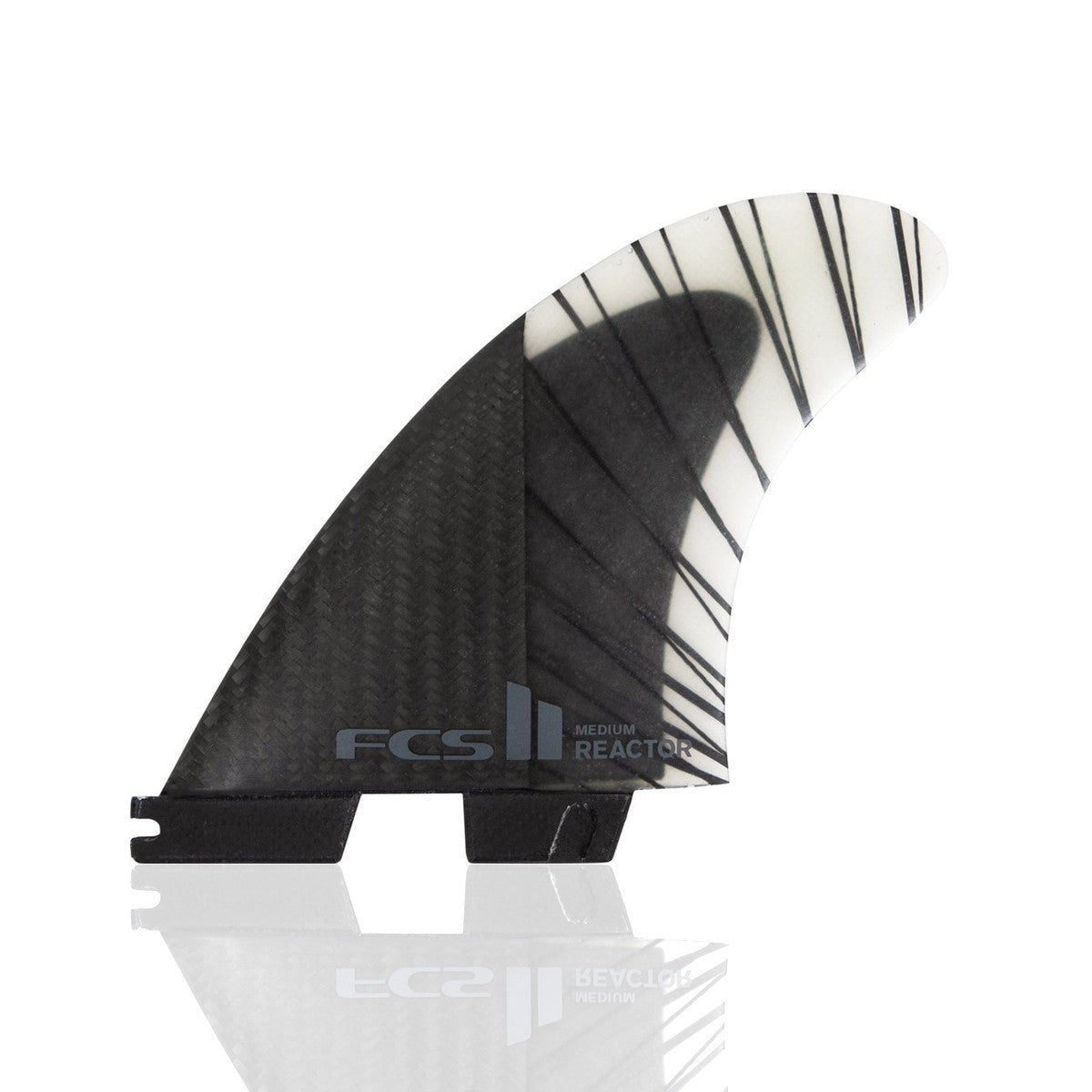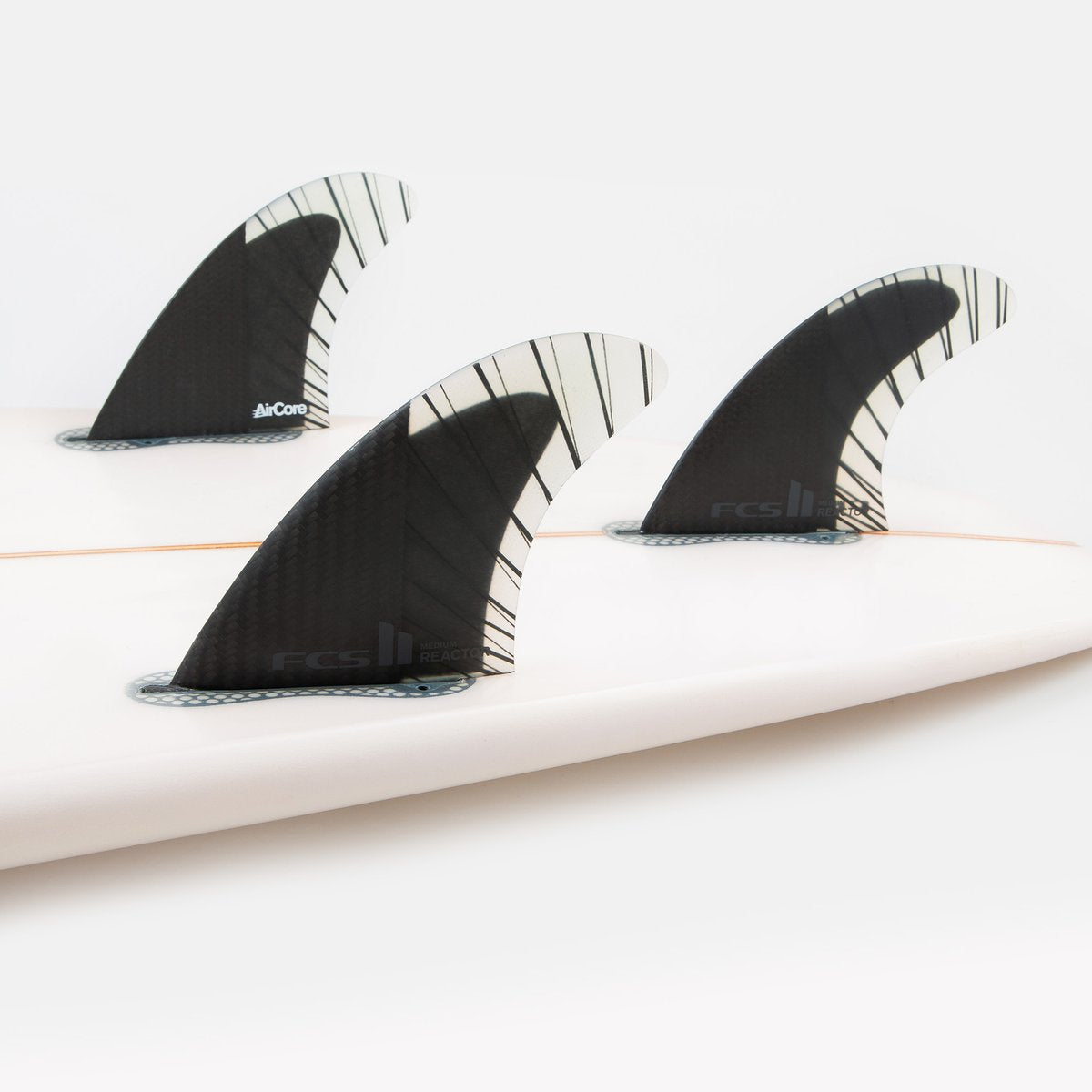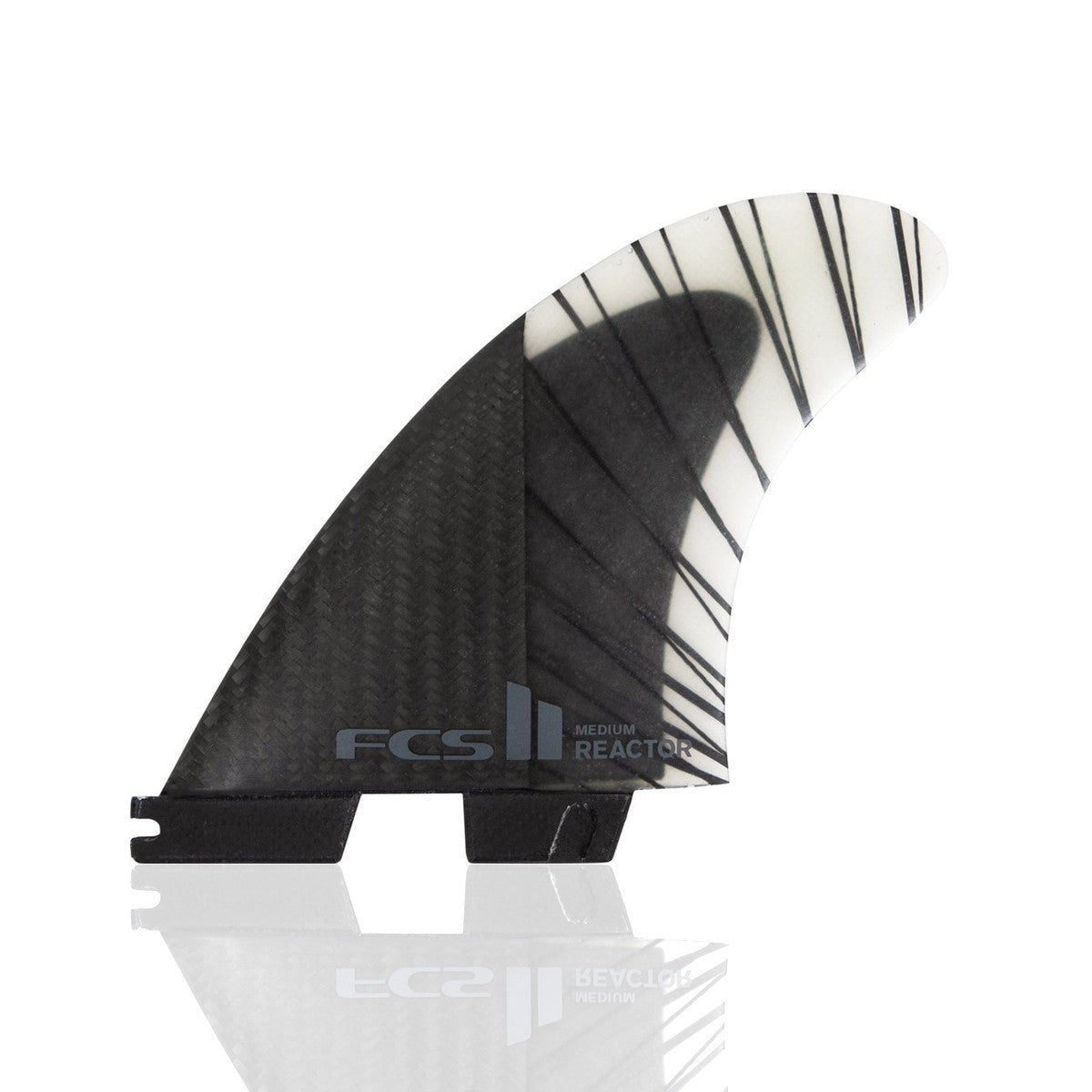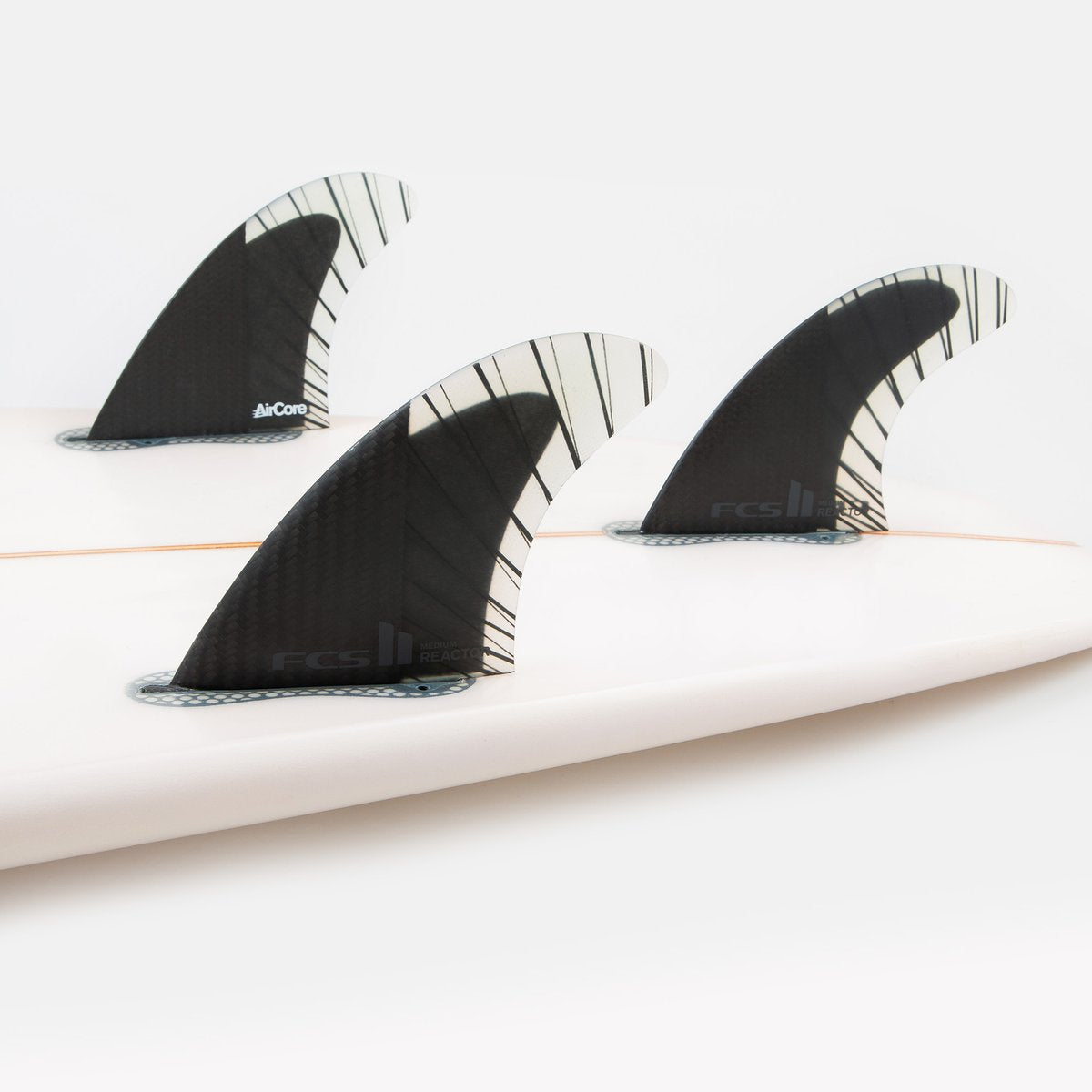 FCS II Reactor PC Carbon Tri Fin Set
Hollow waves and punchy beach breaks.
Performance Core Carbon (PCC) fins are highly responsive and feature strategically placed carbon designed to complement the fin template. PCC fins suit fast surfing and are favoured by power surfers who like to perform explosive turns on critical parts of the wave. The new PCC Essential Series fins are constructed using AirCore technology – a pressed polyurethane foam core that mimics the geometric foil of the fin, resulting in a much lighter fin with total manipulation of its flex characteristics. The internal carbon framework is designed specifically to suit each template, and by switching to epoxy resin and adding a carbon twill to the base we've delivered a more user-friendly flex pattern. Stiffness in the lower half of the fin enhances drive and acceleration from take-off, and a softer flex through the top half of the fin results in a smoother and more predictable feel when turning.
Designed to fit the FCS II System. Recommended for Firewire performance and performance hybrid boards with moderate-to-low rocker.
The FCS II Reactor is a fast reacting fin for performing tight radius turns. It's upright template with flat foil on the side fins and smaller centre fin allows for acute directional changes, increased pivot and tail release. Designed for surfers who like to stay tight in the pocket and perform fast, progressive manoeuvres.
The new PC Carbon Essential Series utilises a superior blend of carbon tissue and ultralight AirCore construction to deliver a more user-friendly flex to achieve faster start up acceleration, and a smoother feel through turns.
Fin Data

Medium (65kg - 80kg)

Side Fins

Base: 4.34" / 110mm




Depth: 4.57" / 116mm




Area: 14.96"² / 9650mm²




Sweep: 31.9º




Foil: Flat

Centre Fin
Base: 4.09" / 104mm
Depth: 4.26" / 108mm
Area: 12.63"² / 8150mm²
Sweep: 31.9º
Foil: 50/50

Large (75kg - 90kg)

Side Fins

Base: 4.45" / 113mm




Depth: 4.68" / 119mm




Area: 15.73"² / 10150mm²




Sweep: 31.9º




Foil: Flat

Centre Fin
Base: 4.33" / 110mm
Depth: 4.51" / 115mm
Area: 14.18"² / 9150mm²
Sweep: 31.9º
Foil: 50/50