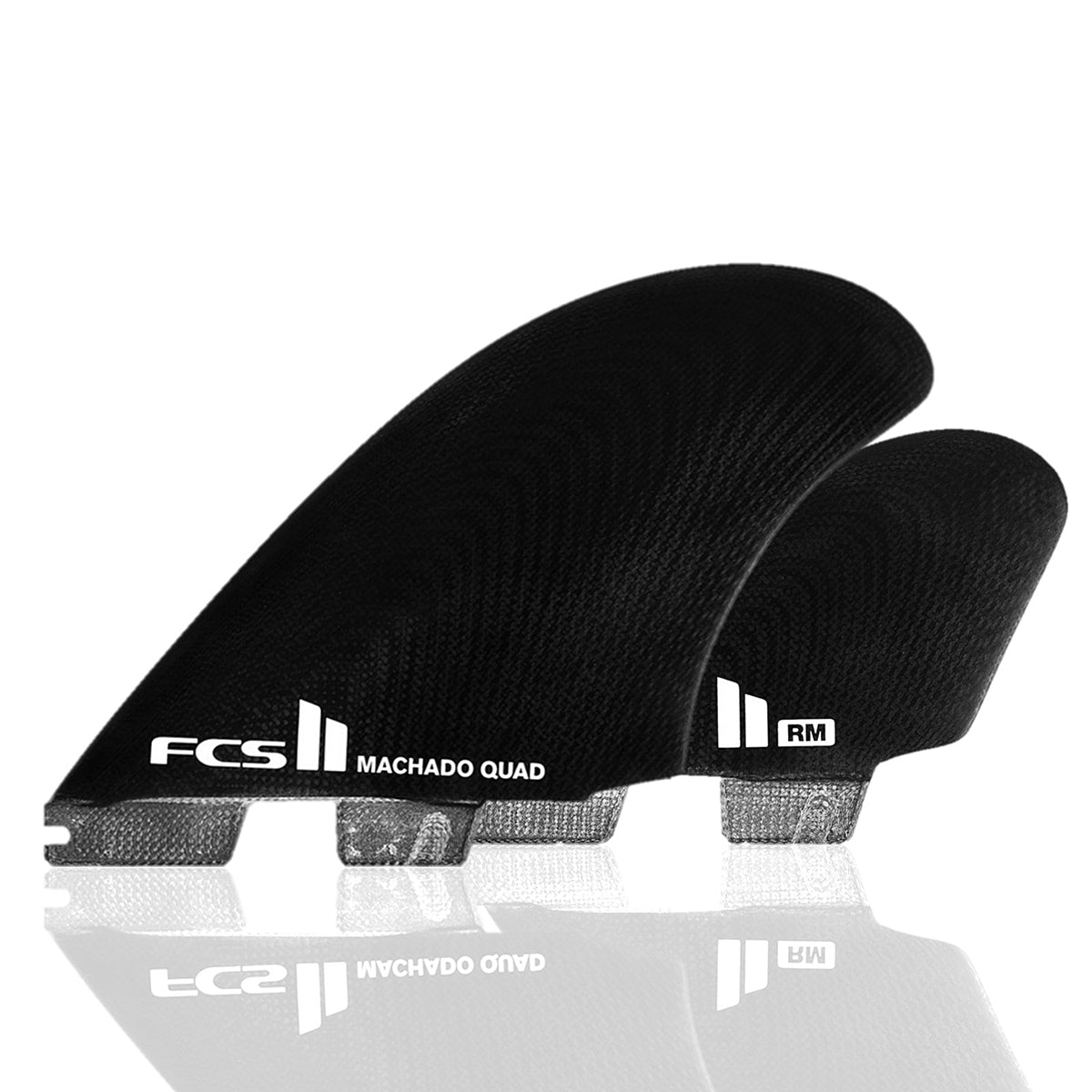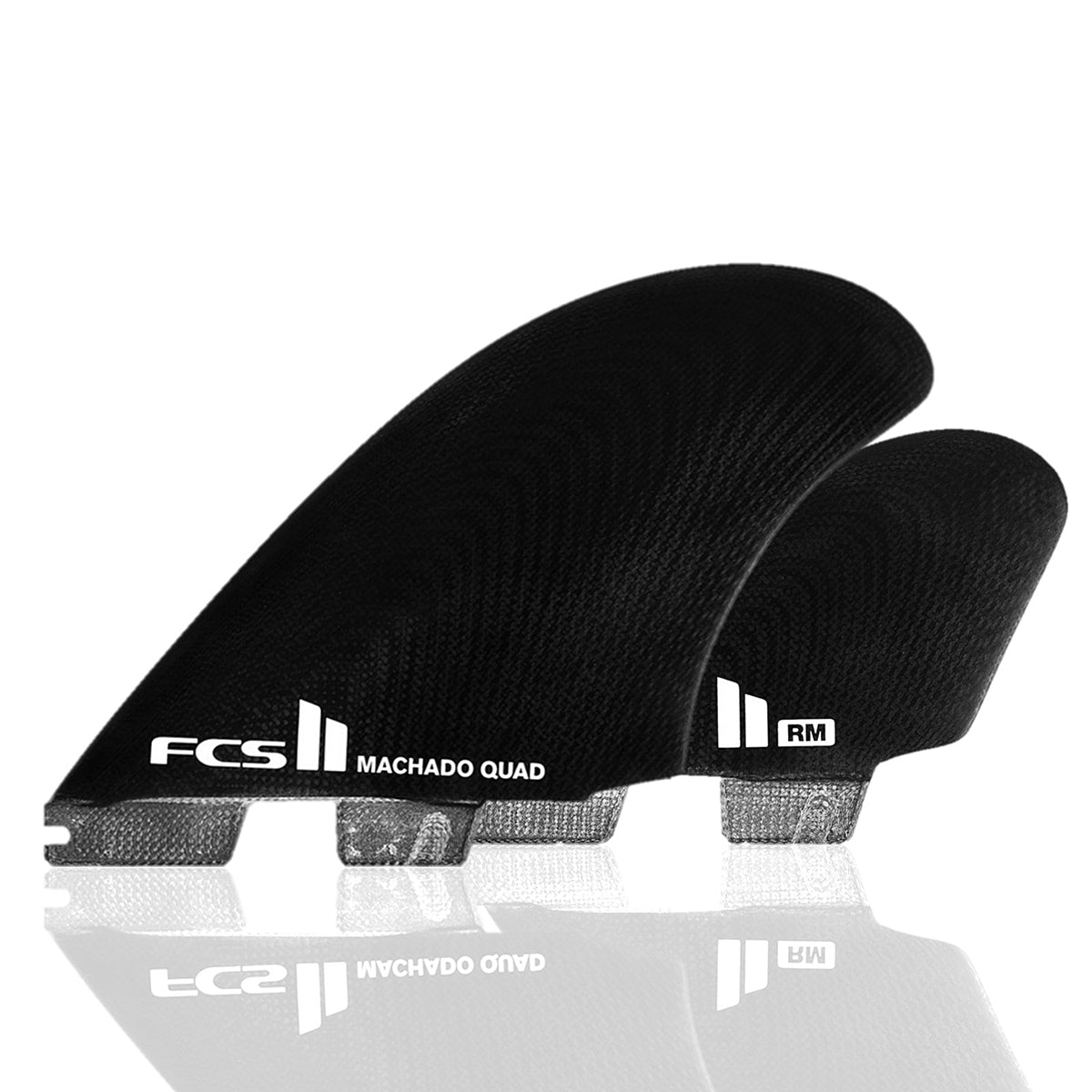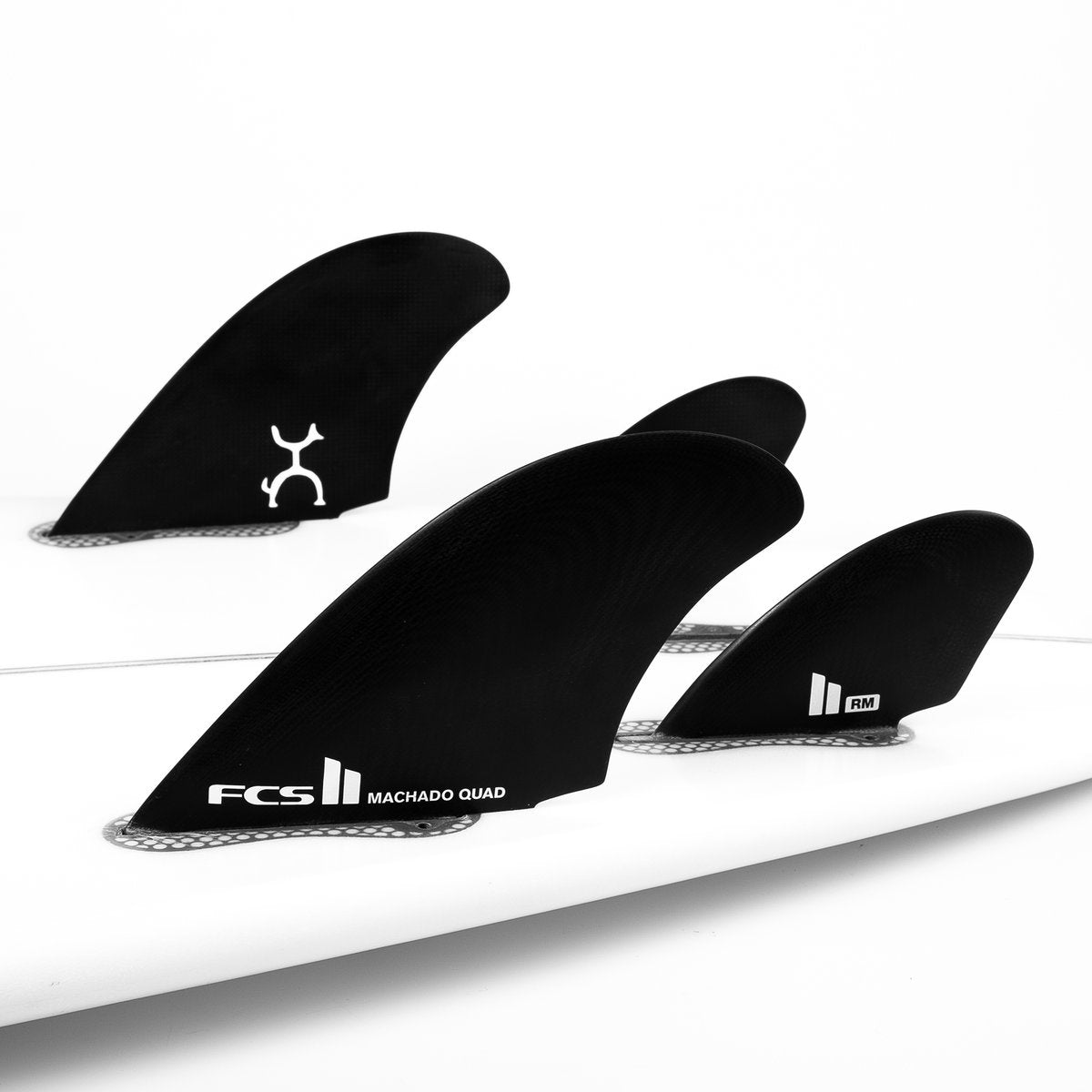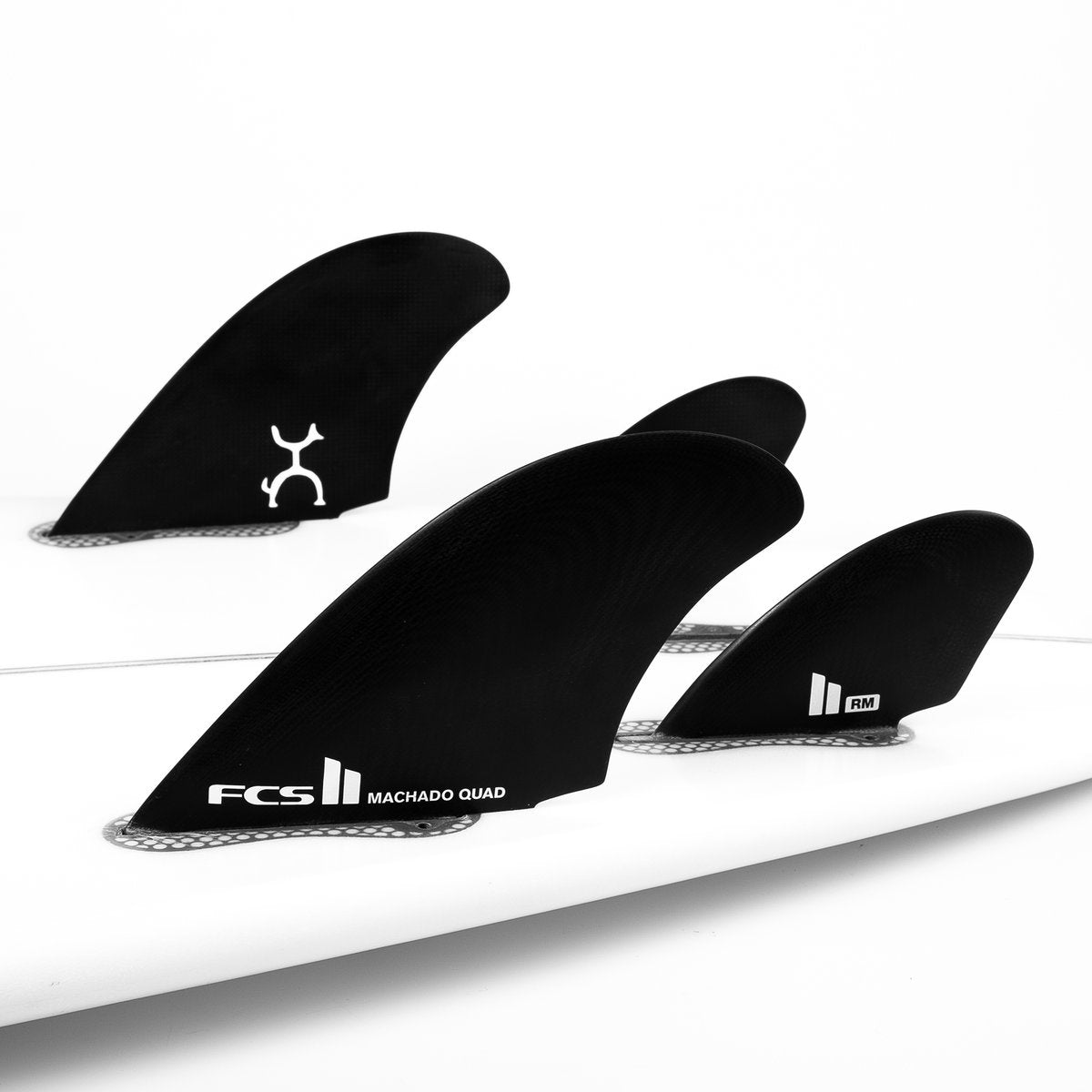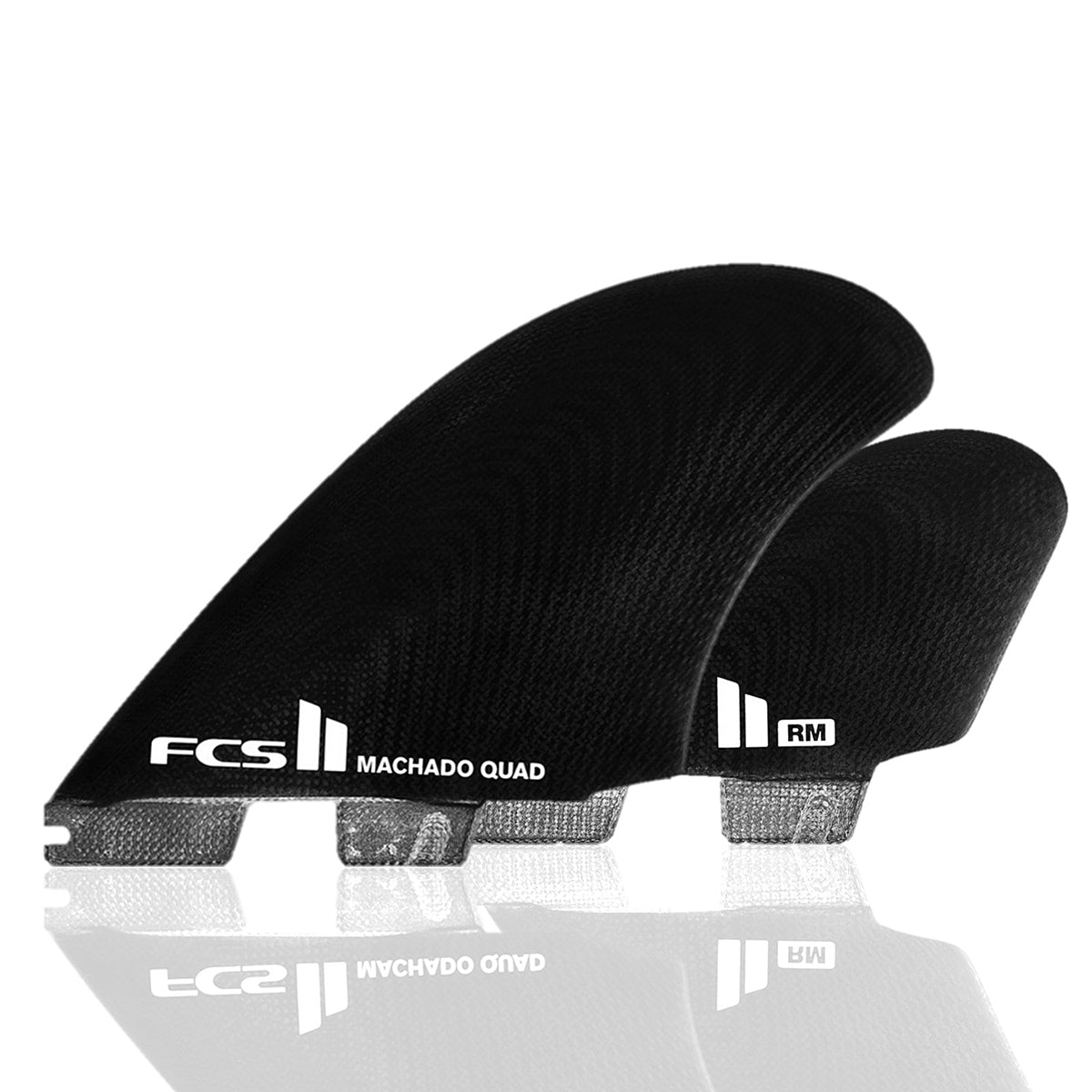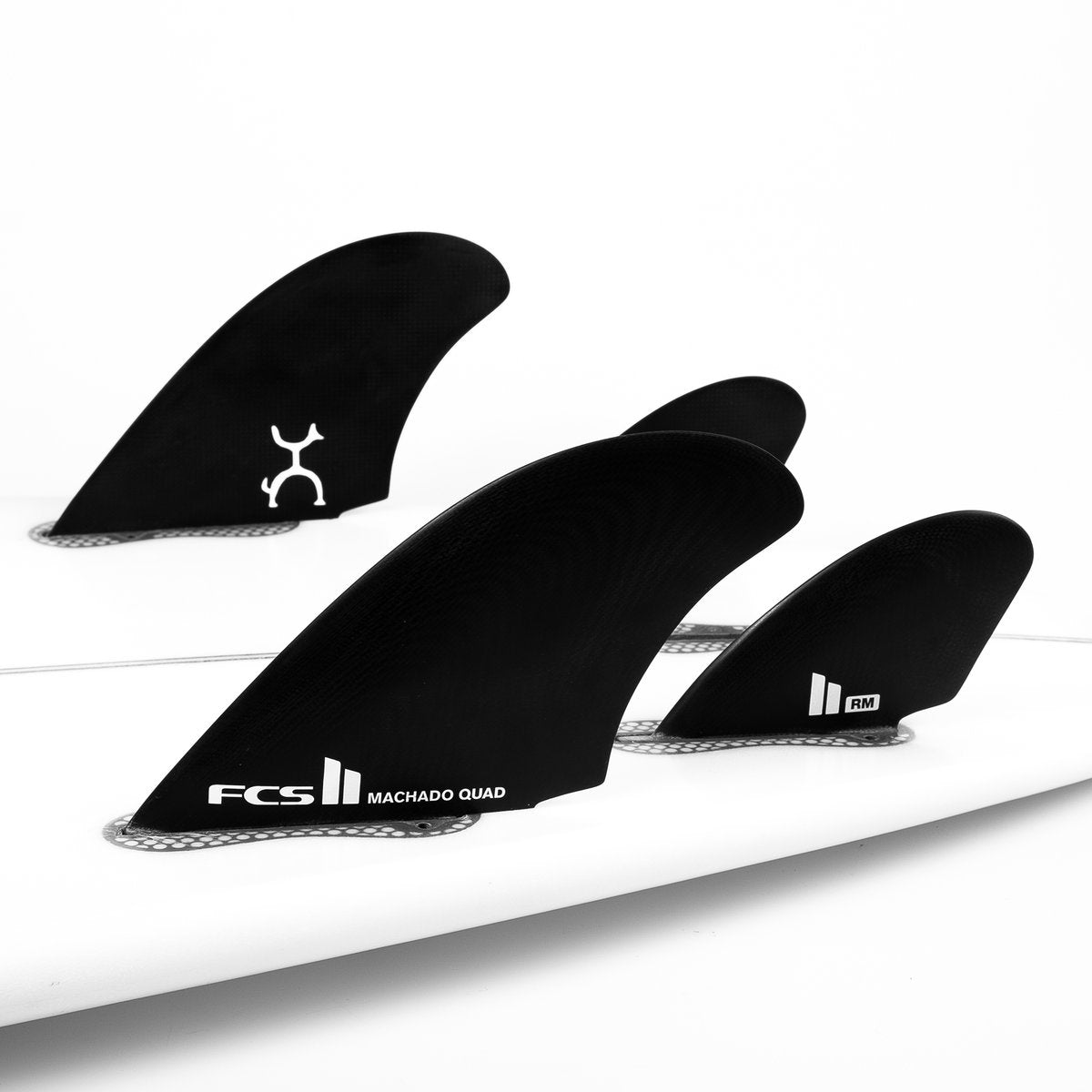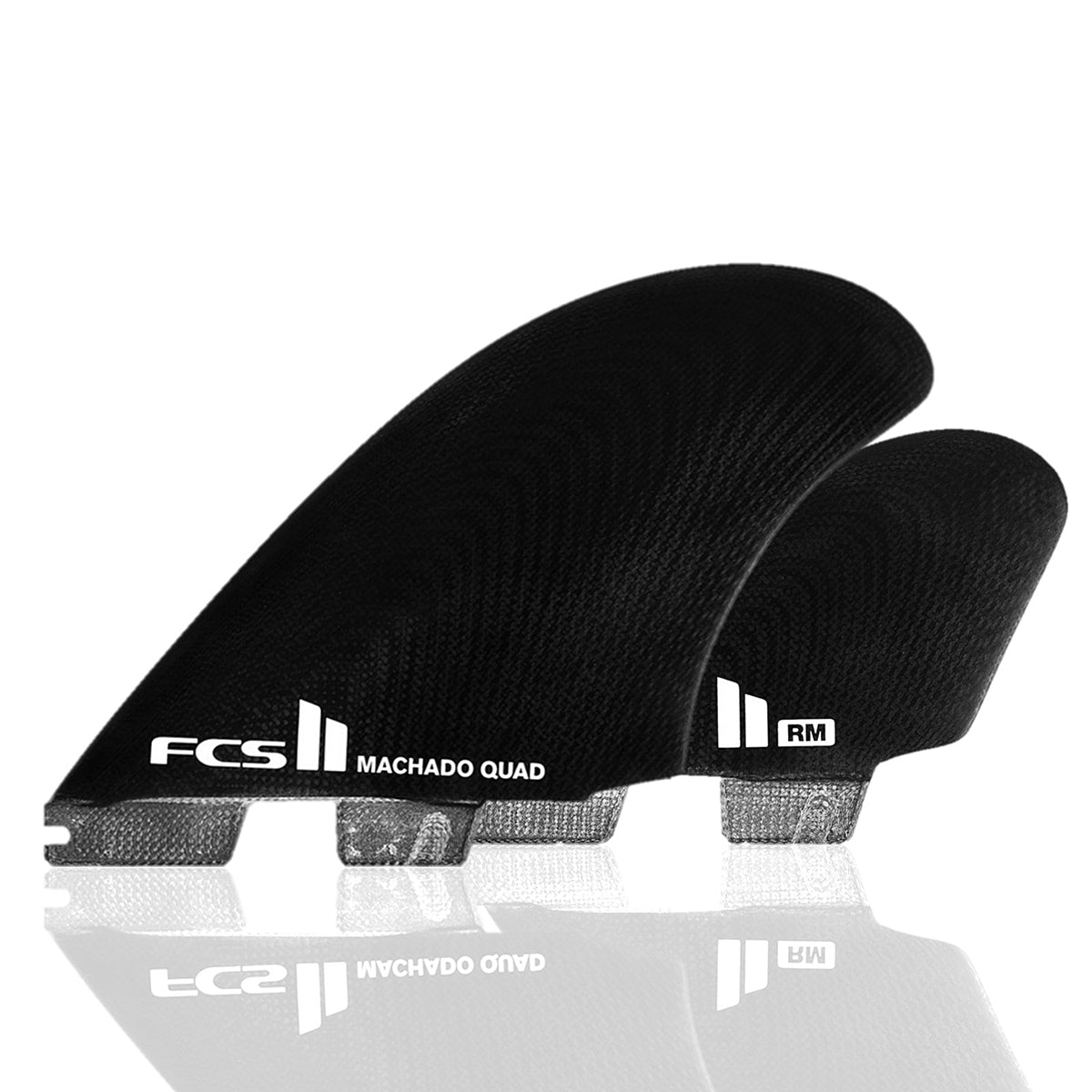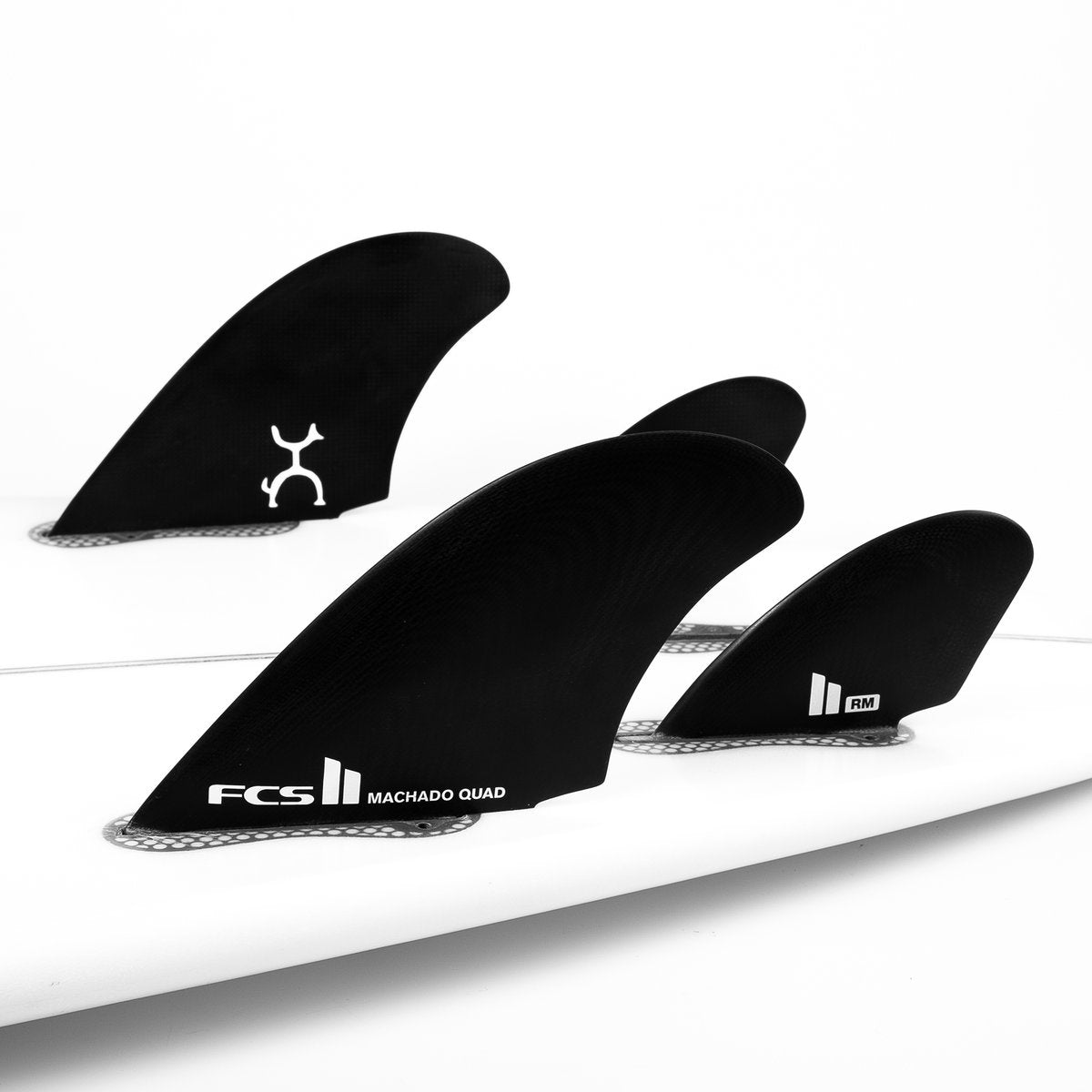 FCS II Rob Machado Seaside Quad Fin Set
A wide range of conditions from beach breaks to point breaks, Ideally suited to smaller, weaker waves.
Machine cut from layers of solid fiberglass, Performance Glass (PG) fins are stiff and widely used by pro-level surfers because the integrity of the flex is maintained under immense force, and in the most extreme of conditions and situations.
Designed to fit the FCS II Fin System. Excels in higher volume hybrid surfboard models.
The FCS II Rob Machado Seaside Quad is Rob's first signature FCS II fin template designed specifically for his Firewire Seaside model. This semi-keel + stabiliser quad set offers the flow of a traditional twin fish with the control of a performance quad setup.
Fin Data
Side Fins

Base: 4.72" / 119.9mm




Depth: 4.78" / 121.4mm




Area: 20.98"² / 13538mm²




Sweep: 38.5º




Foil: Flat

Quad Rear Fins

Base: 3.38" / 85.7mm




Depth: 3.06" / 77.6mm




Area: 9.73"² / 6276mm²




Sweep: 38.6º




Foil: Flat