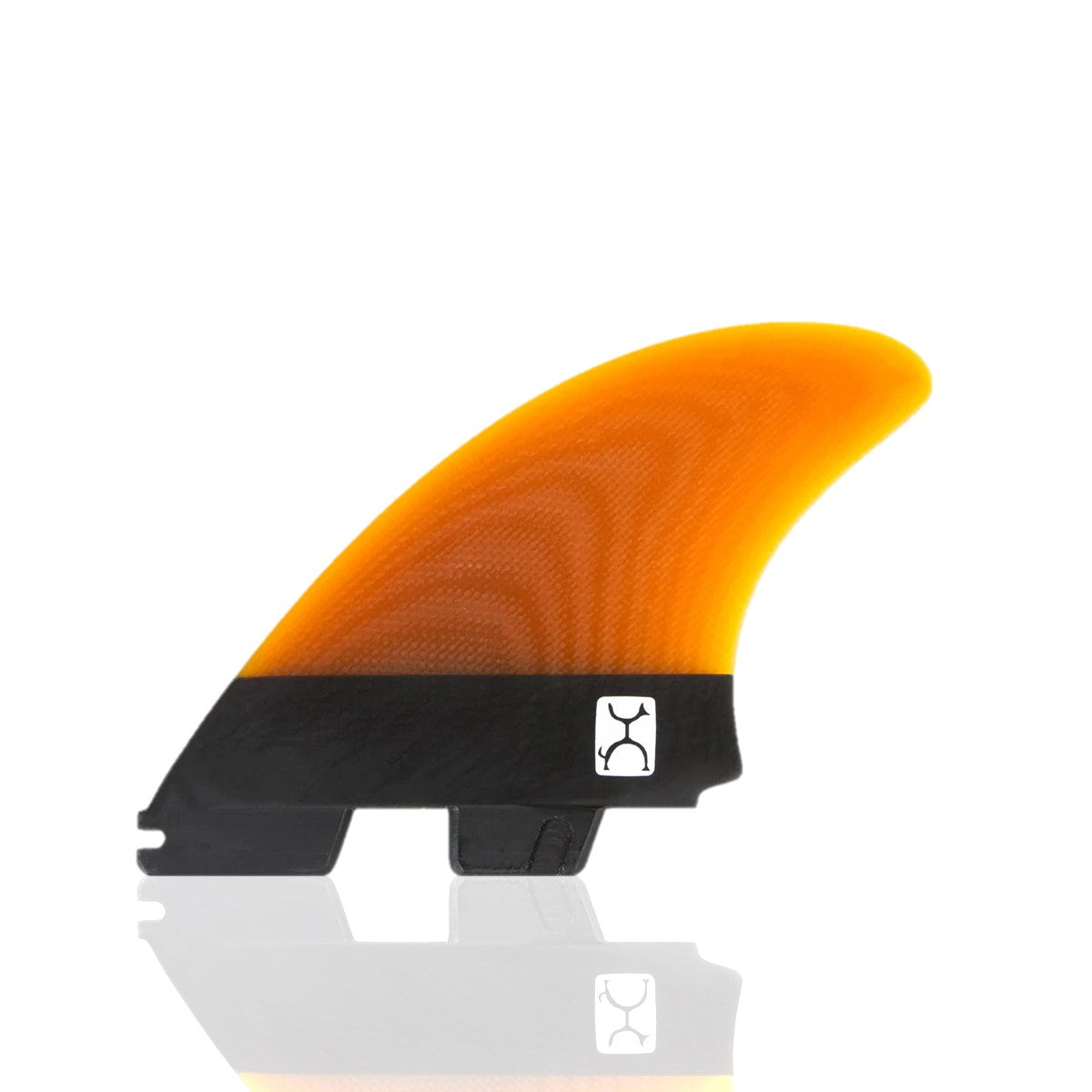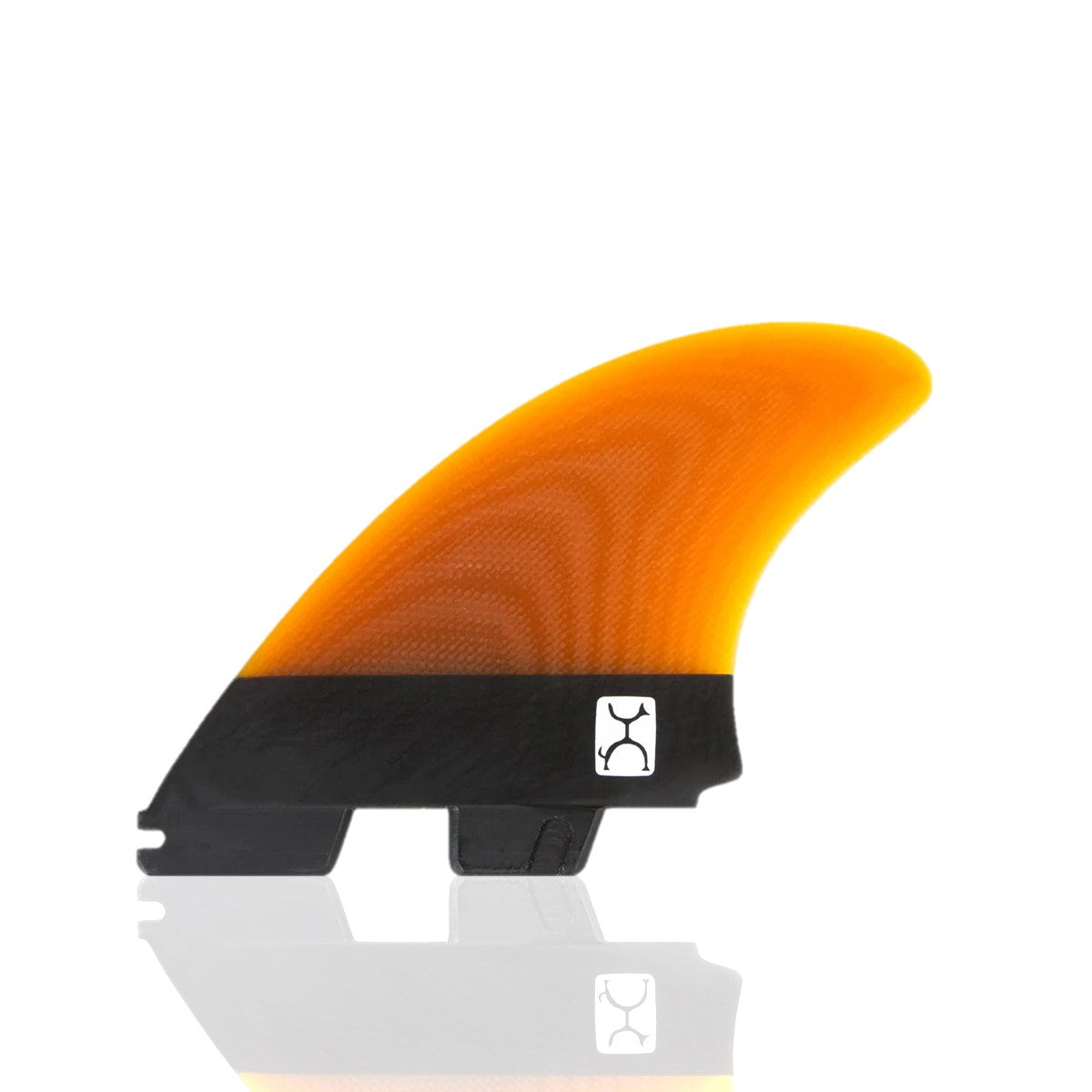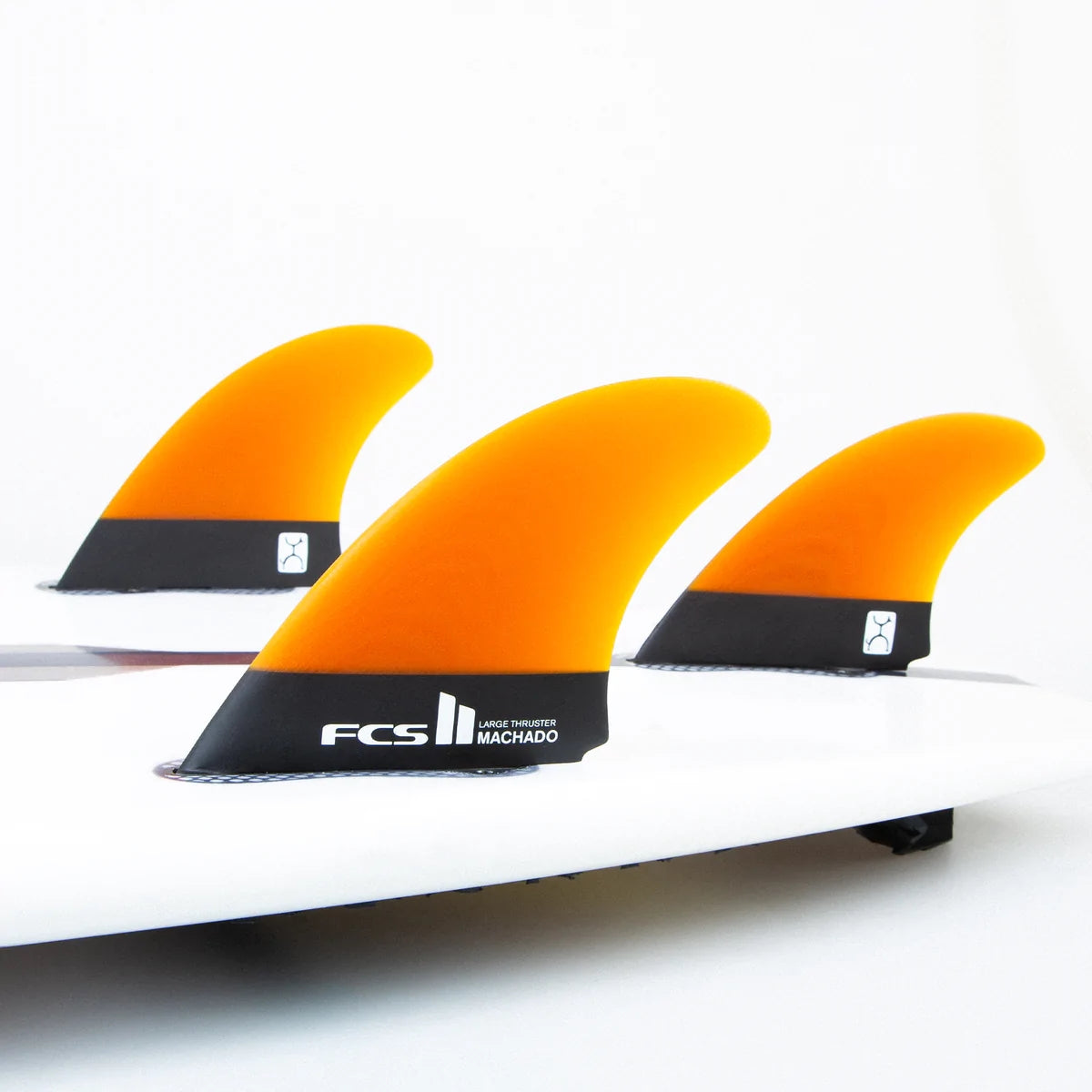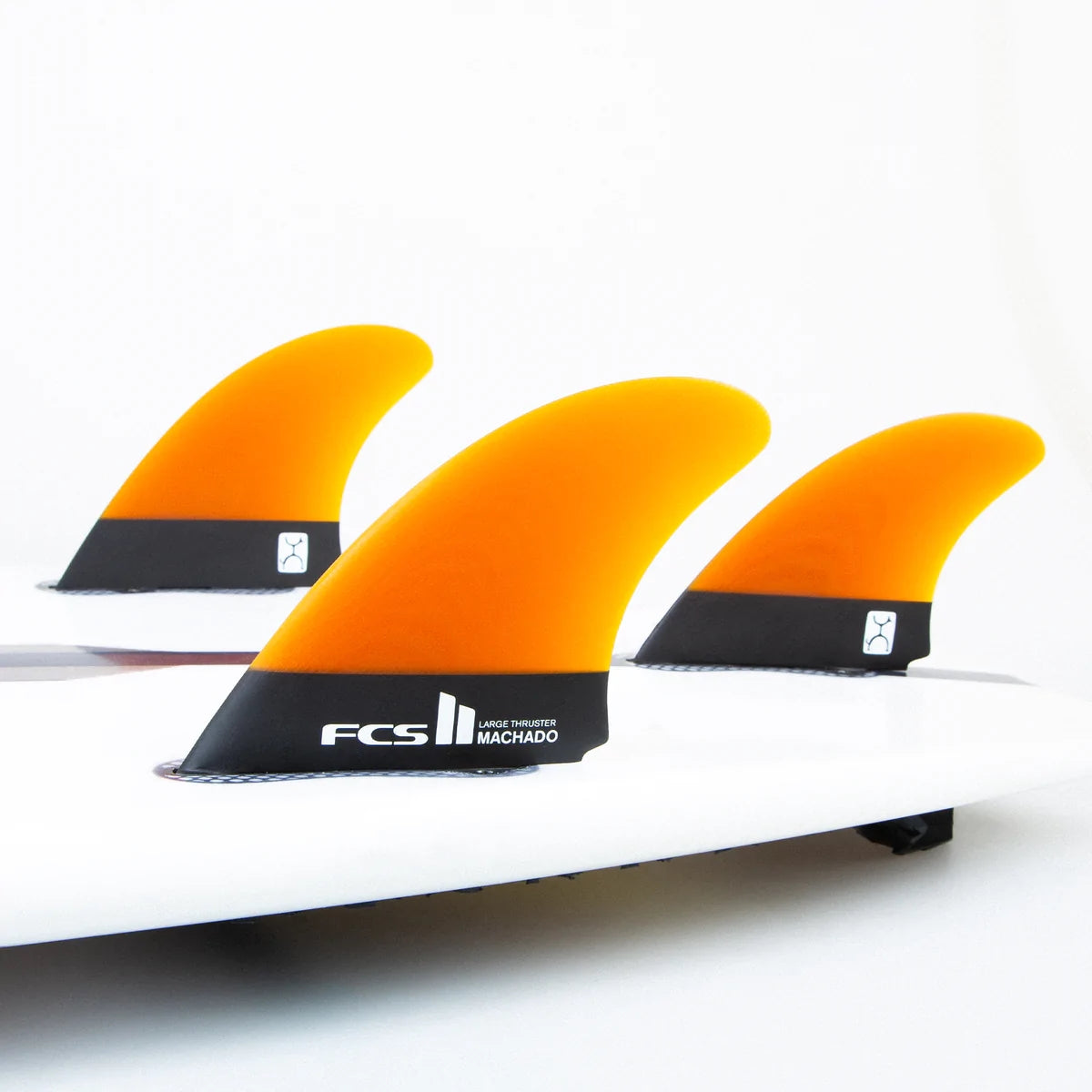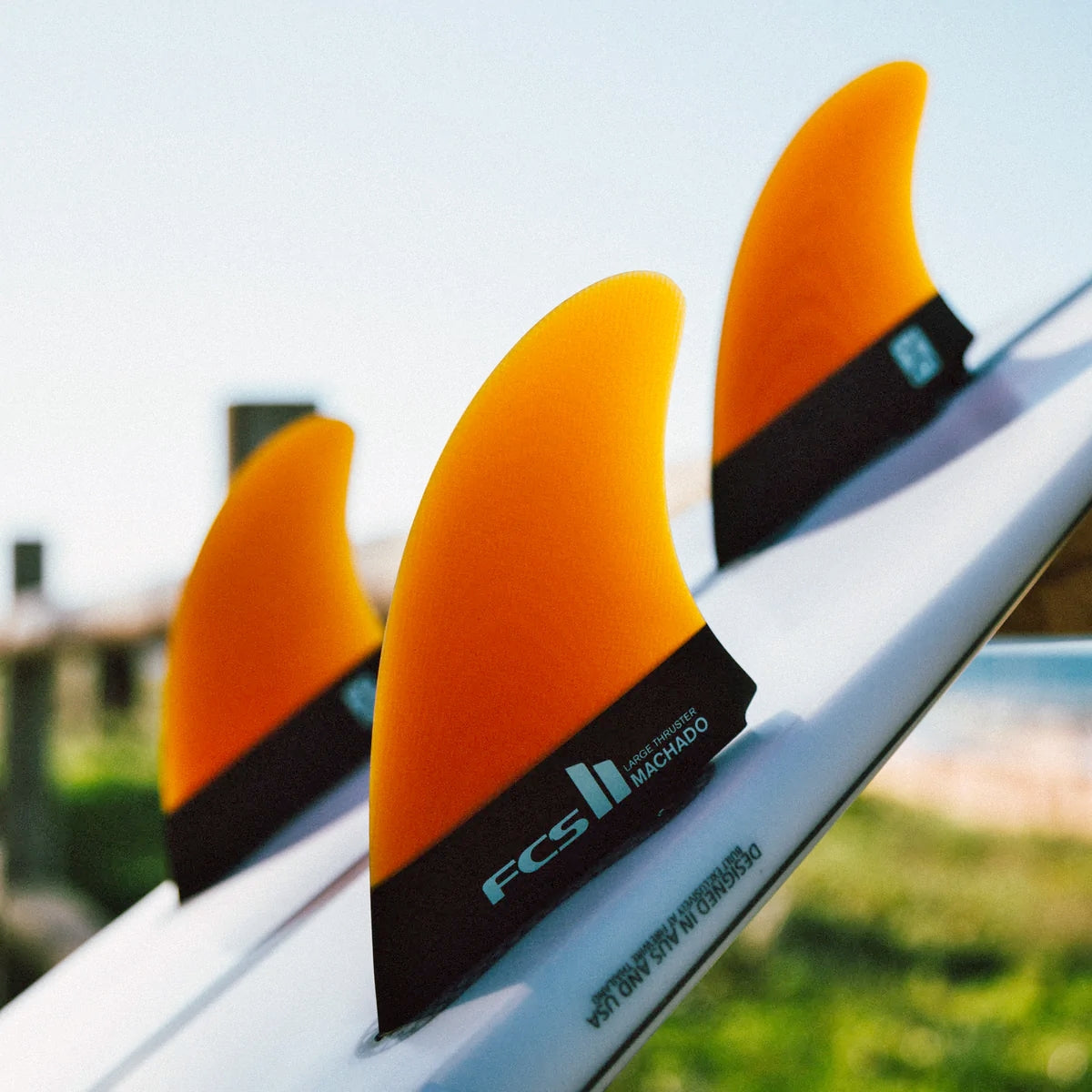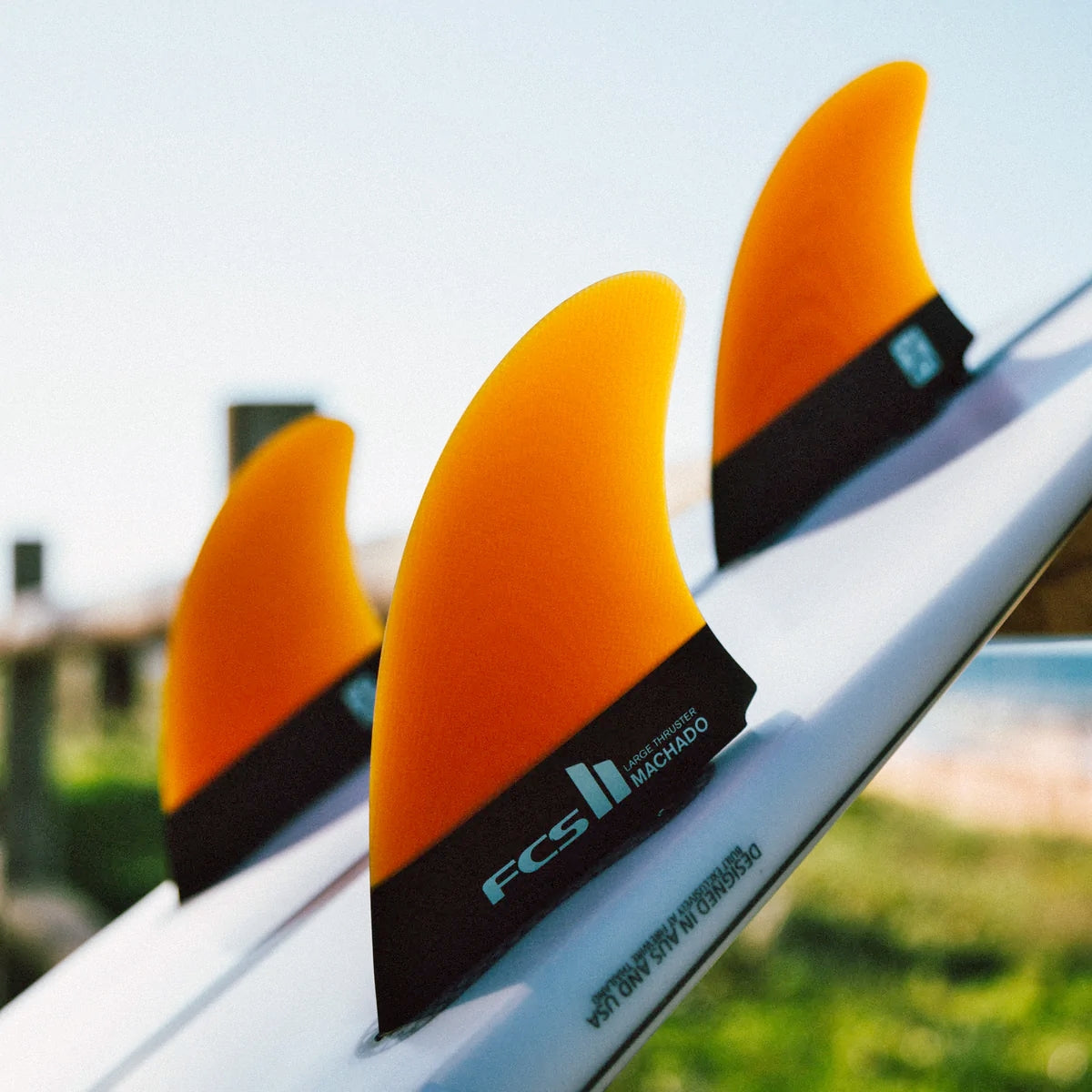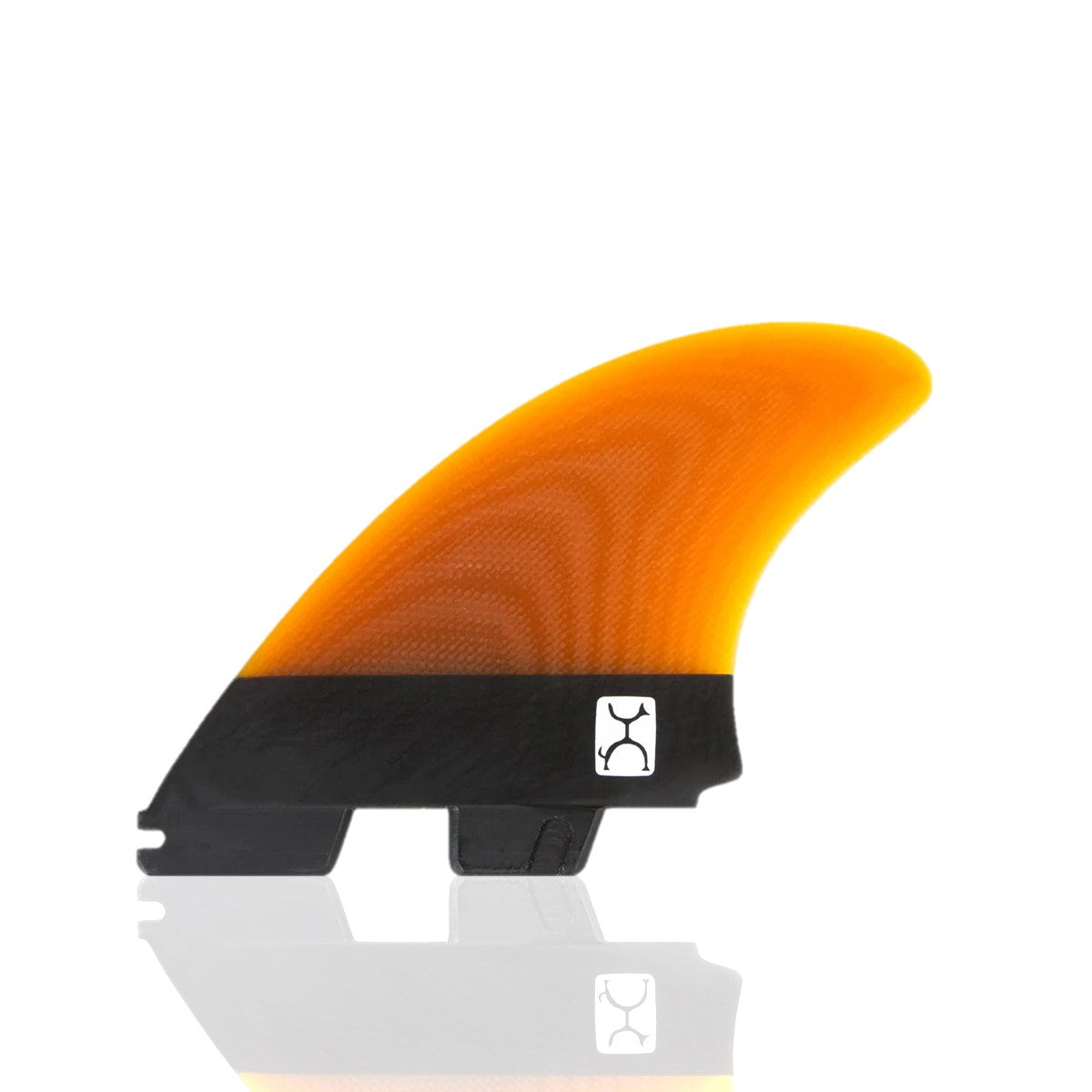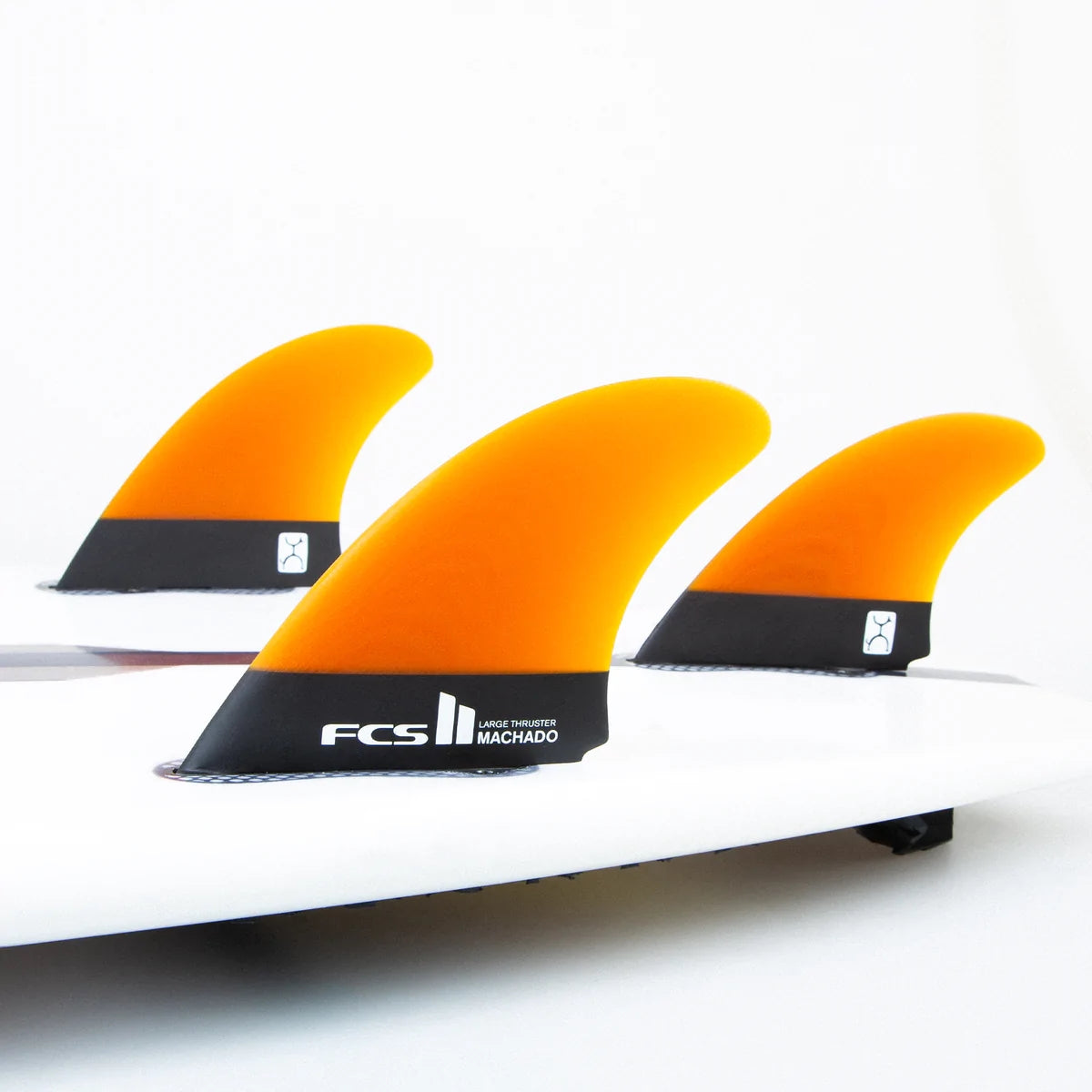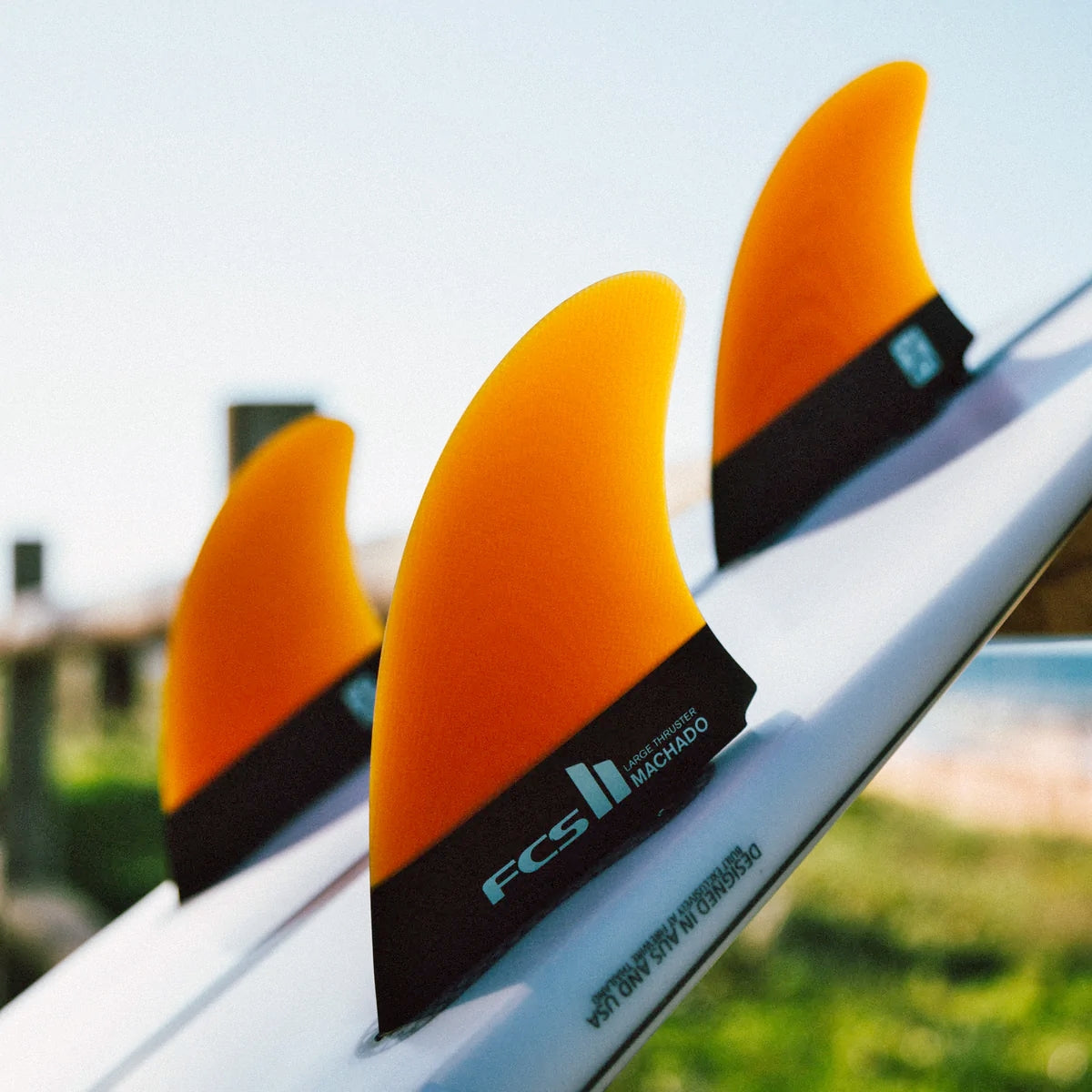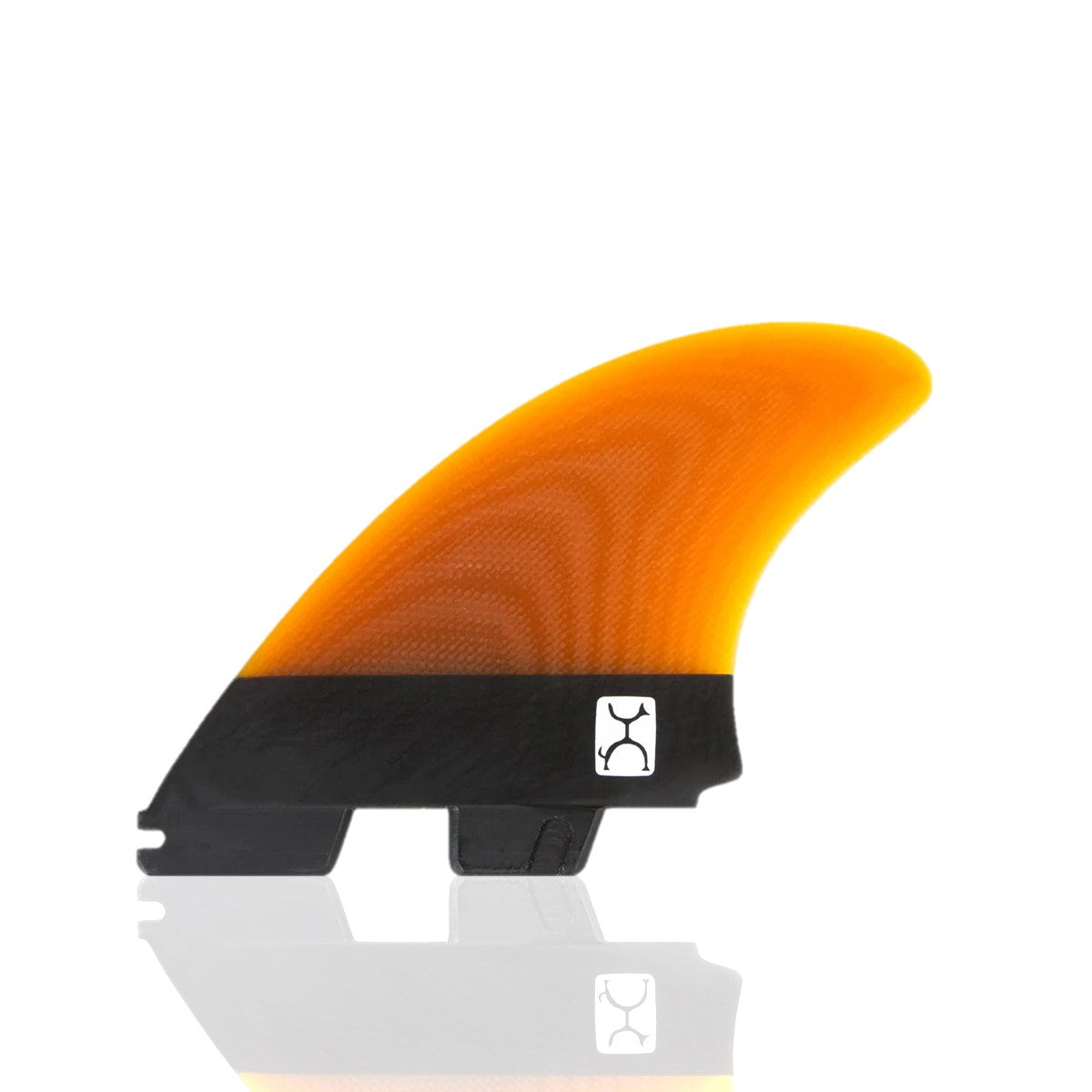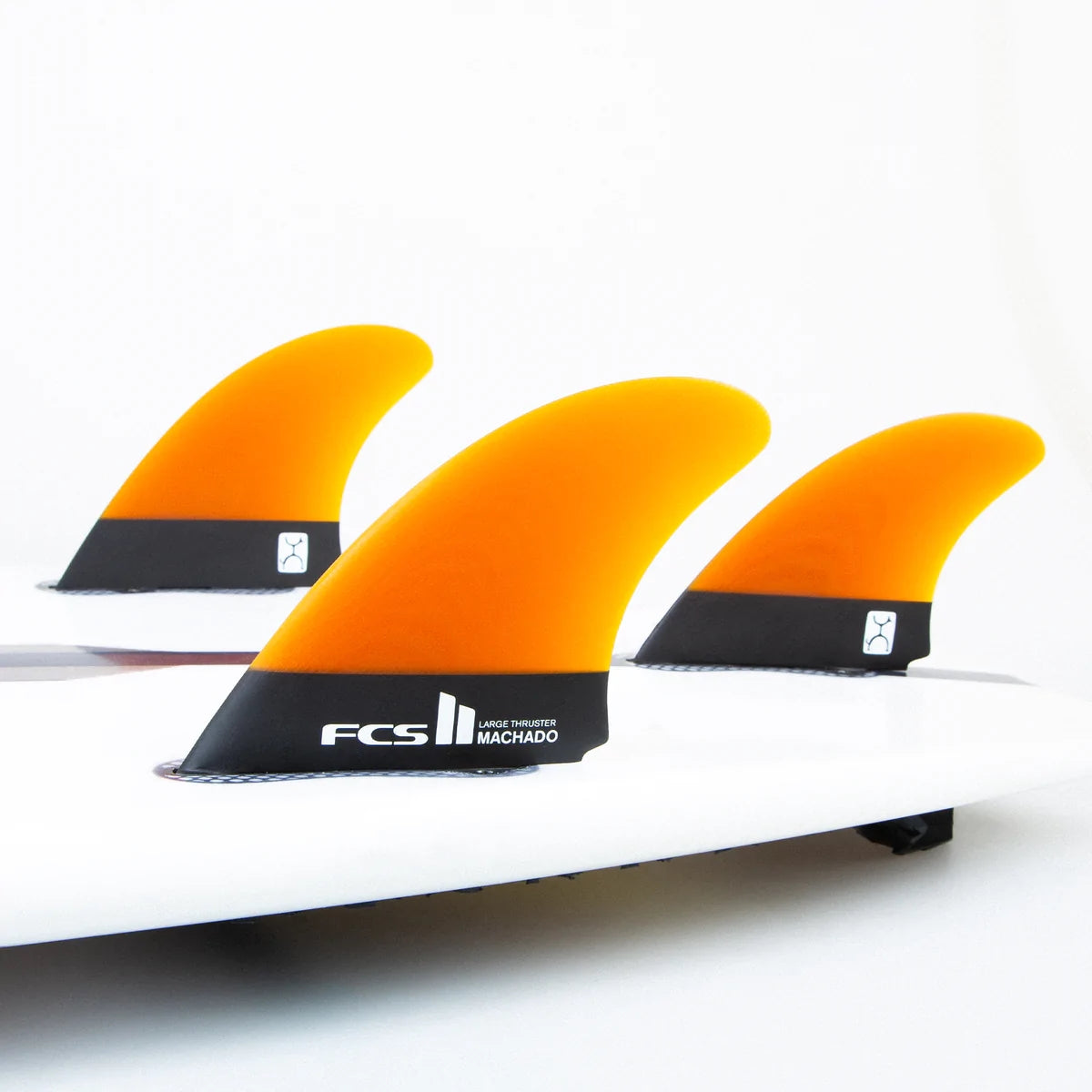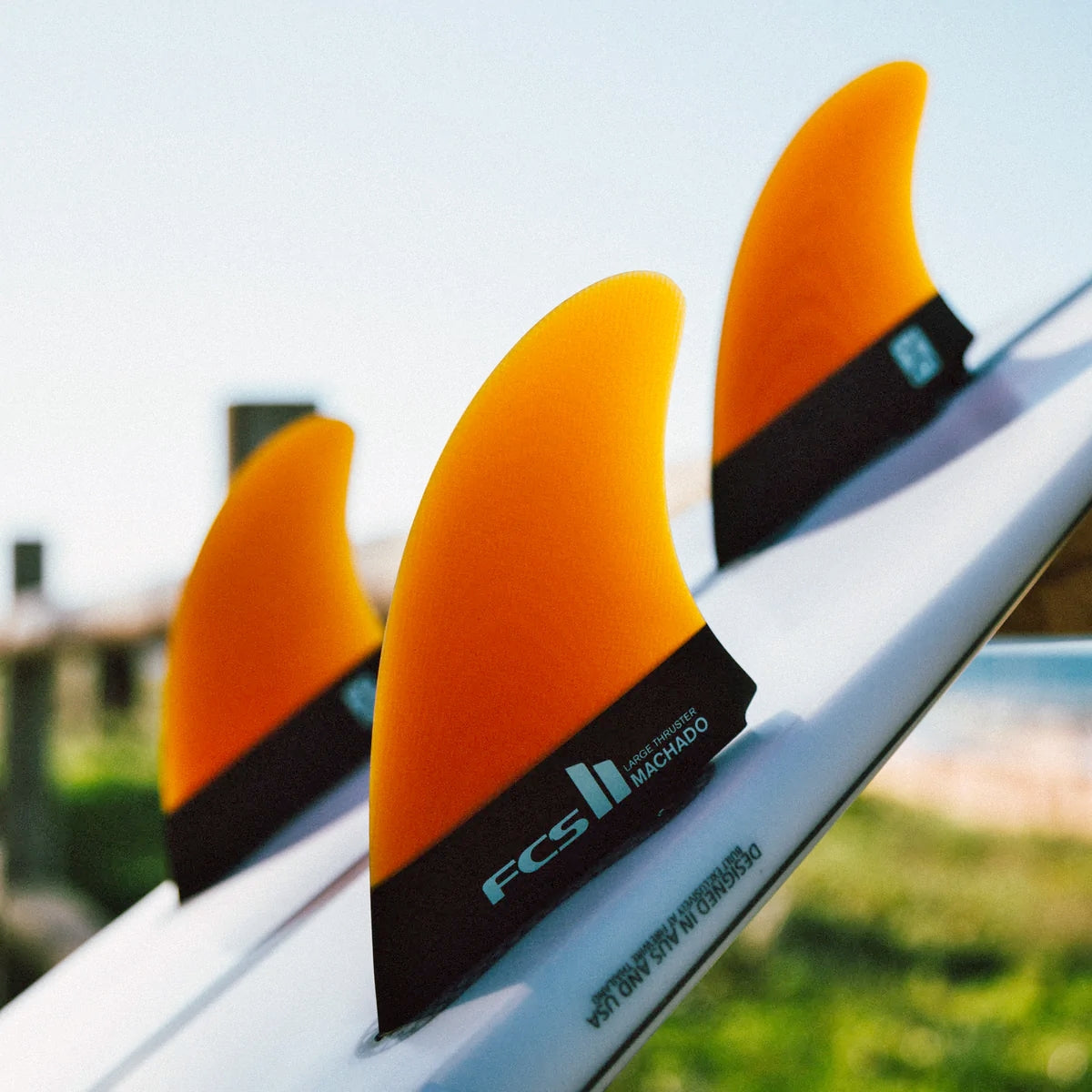 FCS II Rob Machado Tri-Keel Fin Set
A wide range of conditions from beach breaks to point breaks.
Performance Glass (PG) fins are machine cut from layers of solid fiberglass. These fins are stiff, and are widely used by pro level surfers because the integrity of the flex is maintained under immense force, and in the most extreme of conditions and situations.
Designed to fit the FCS II Fin System. Recommended for all board types including fish, funboard, hybrid and keel fin boards.
Designed by Rob Machado in conjunction with the Firewire Glazer model, the FCS II Rob Machado Tri-Keel Fin Set is an "evolution of a keel fin into a thruster with a keel vibe" that provides high performance with a fast and loose feel.
"Each of the fins in this new thruster set keeps the same surface area that you'd ride in your normal thruster fins, the surface area is just placed differently to create something new and unique that I really like; a lot more drive than normal when doing cutbacks (something I love from keel fins) and turns, and also a lot more release in the lip (something I like thrusters for)."
Fin Data
Side
Base: 4.61" / 117.0mm
Depth: 4.59" / 116.5mm
Area: 16.75"² / 10806mm²
Sweep: 33.7º
Foil: Flat
Centre
Base: 4.61" / 117.0mm
Depth: 4.12" / 104.5mm
Area: 15.30"² / 9868mm²
Sweep: 37.2º
Foil: 50/50