Amuro Tsuzuki Wins White Buffalo Omaezaki Pro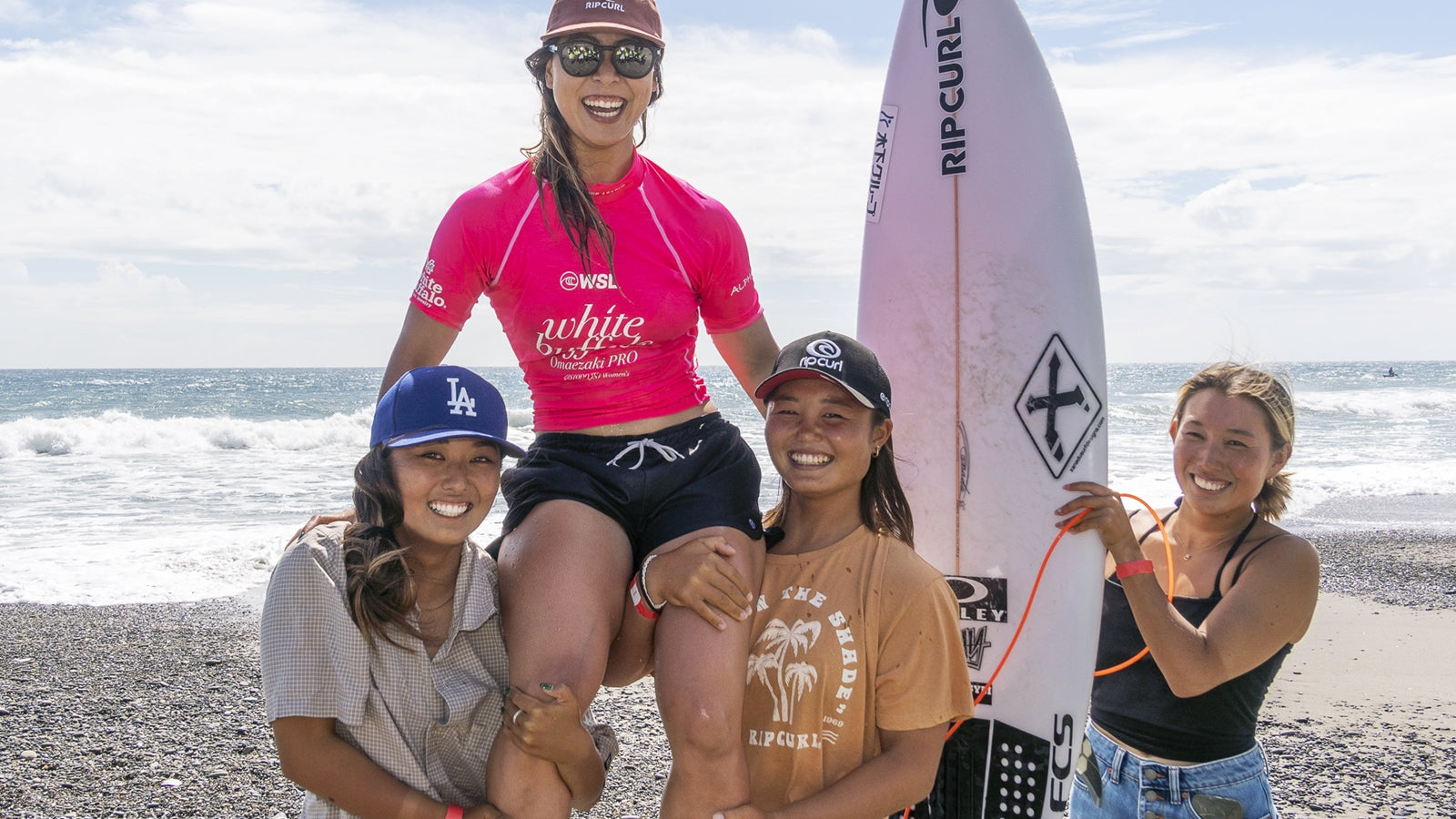 Olympic Bronze Medalist, Amuro Tsuzuki has claimed victory at the White Buffalo Omaezaki Pro women's QS 1000 in fun, two-to-three foot surf at Omaezaki Long Beach.
Amuro Tsuzuki came up against Nanaho Tsuzuki, in the Final, who had been in great form all week. It was a busy heat with 23 waves surfed between the two but in the end it was the experience of former Championship Tour competitor Amuro that prevailed as she cruised to Victory.
"The waves were changing a lot in both my heats today, I was happy I was able to adjust my performance to suit the waves and I was able to take the win. I would like to say thank you to Omaezaki. This event raised my motivation to compete in the rest of the Challenger Series for the rest of the year to qualify for the Championship Tour next year."
Photo © WSL / Yamamoto