FCS Welcomes Carissa More & Sky Brown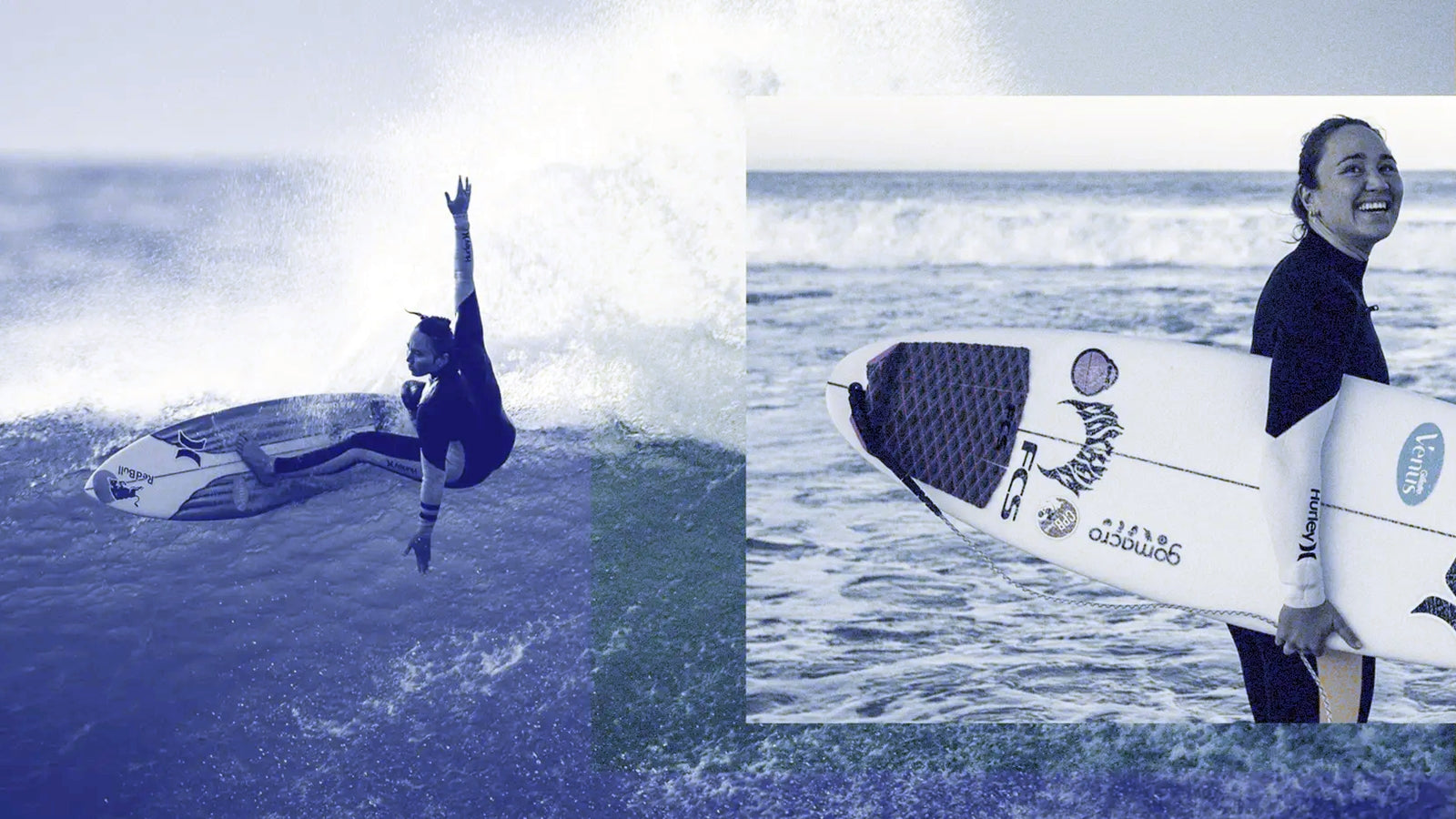 FCS is excited to announce new partnerships with two of the most revered women in our sport today.
The first woman, Carissa Moore, is a multiple World Champion and is the current benchmark for which elite level surfing is measured. The other woman, Sky Brown, is re-writing how the future of our sport will look by integrating a world-class skateboarding approach and transitioning it into the ocean.
"I'm so excited to be joining the FCS family, and for the opportunity to work with the team to design my own signature pad and fin. FCS is renowned for making innovative products, I've loved riding the fins over the years, and I'm pumped to dig deeper into the product offering." – Carissa Moore
For years now both Carissa and Sky's surfing has been powered by the FCS II system and fins, and under these new agreements, their hardware assortment expands to include traction pads, leashes, covers and other surf related accessories.
"These are two poignant signings for FCS as we continue to support the growth of female participation. Carissa's at the top of her game and Sky is arguably a future World Champ. But more importantly, they both inspire girls and women to connect with surfing and follow their dreams." Richie Lovett (FCS Brand Ambassador)
Both athletes will be working closely with the Product Development team on a new range of signature fins and traction pads, and Sky will also have a signature Softech softboard hitting the market aimed at younger surfers looking to start out.
Over the past decade surfing has experienced and exponential growth in female participation. As a result, FCS is focussed on supporting our female athletes as they pursue their surfing aspirations, while offering products that are designed by women specifically for this sector of the market.
"FCS make the best hardware, and I can't wait to really fine tune my equipment so I can keep chasing my surfing dreams. And I hope these signature products get little rippers psyched to get in the water and experience the joys of surfing." – Sky Brown
These two new signings further represent the brands commitment to women's participation in the sport, at all levels. They join a strong group of female athletes championing the FCS brand including Sally Fitzgibbons, Caroline Marks, Isabella Nichols, Gabriella Bryan, Kelia Moniz, Bettylou Sakura Johnson, Tully White, Sierra Lerback and rising star and Sierra Kerr.