Barron Mamiya Wins Hurley Pro Sunset Beach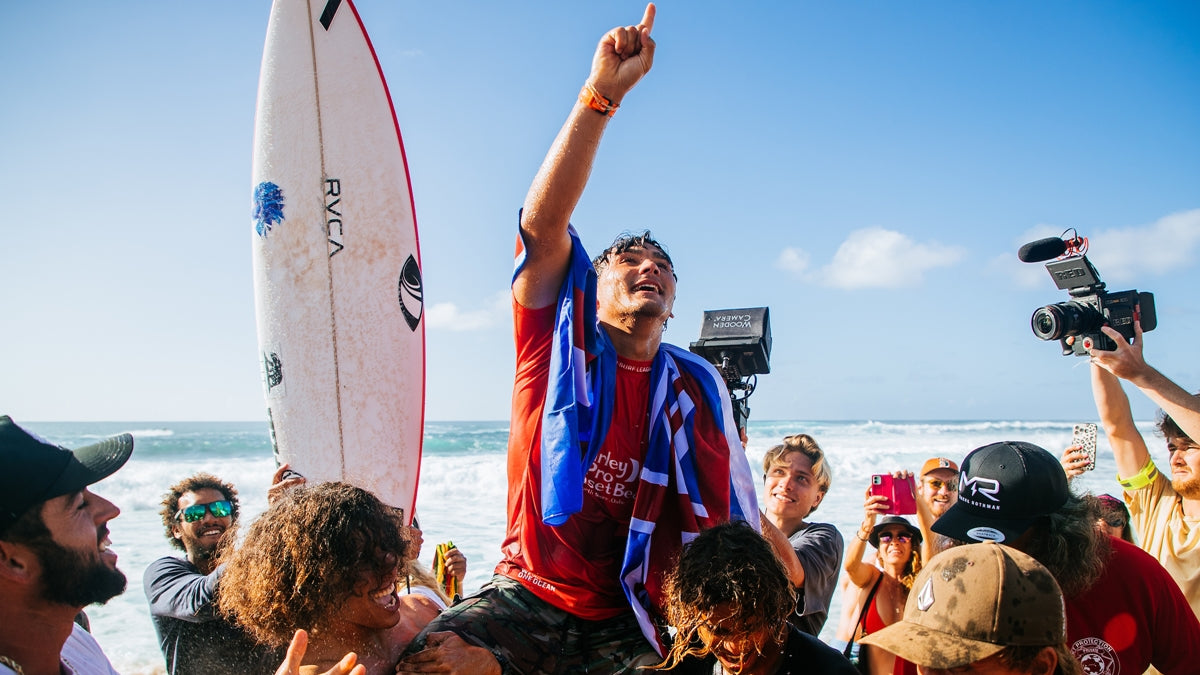 Congrats Barron!
The first men's wildcard to win an event since 2008, Barron Mamiya took down CT Veterans at the Hurley Pro Sunset Beach Presented by SHISEIDO on route to his victory.
The Final unfolded in historic fashion featuring a battle for the yellow jersey between Barron and CT veteran Kanoa Igarashi. With just two minutes remaining, Barron dropped the hammer on a major, two-turn combination to earn an 8.83 and left Kanoa in need of two new waves.
"I can't believe it, I literally can't believe it. I thought Pipe was going to be the event I was going to do really well in. I'm so comfortable at Pipe and I wasn't really super prepared for this event but in my mind I just had to adapt to whatever the conditions are and figure it out. It doesn't even feel real." – Barron Mamiya
The 2022 Championship Tour Continues in Portugal
The holding period for the MEO Pro Portugal, the third stop of the 2022 Championship Tour, runs from March 3 to March 13, 2022.
Photo © Tony Heff / WSL