Caroline Marks and Filipe Toledo Win Surf City El Salvador Pro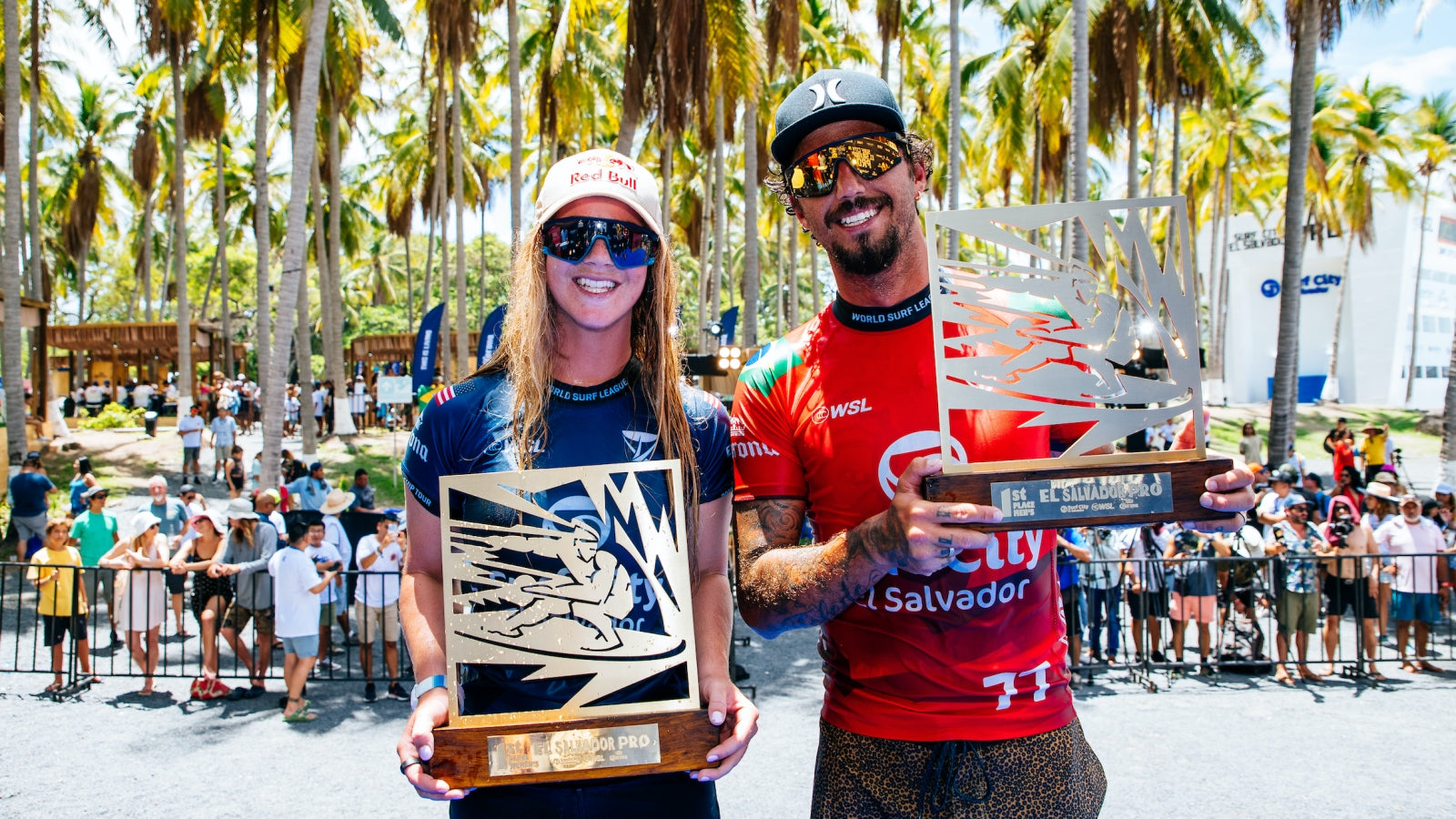 FCS team riders Caroline Marks (USA) and Filipe Toledo (BRA) have won the Surf City El Salvador Pro Presented by Corona, Stop No. 7 on the World Surf League (WSL) 2023 Championship Tour (CT), in dominant form at Punta Roca, also known as La Punta or Punta Chilama.
After having made two Finals appearances this season, Caroline finally went all the way to the top of the podium. The rising star had to overcome two World Champions on her way to victory, Carissa Moore (HAW) in the Semifinals and Tyler Wright (AUS) in the Final. She now has four CT event wins to her name and sits at World No. 3 on the rankings. The 21-year-old is now in a promising position for both the WSL Final 5 and provisional Olympic qualification.
"This time last year was my first event back after one of the hardest times of my life, so I'm emotional. I've been super inspired by the younger girls and all the new energy on Tour. It's been really cool. I haven't won a CT since 2021, so I'm just super stoked. This is the best feeling ever." — Caroline Marks
Reigning World Champion Filipe earned his 14th CT event win of his career and second event win of the season today. He now moves up to World No. 2 on the rankings, right behind Griffin Colapinto (USA). The road ahead looks promising for Filipe as he has won three events in Brazil and two events in J-Bay, the next two stops on the 2023 CT season.
"We've been meeting every Final. It's been fun. I was just super focused. I was concentrating on what I was doing and what I wanted to do. I woke up yesterday and my back was feeling kind of weird. I tried to surf and it was bothering me, so I took a break in the afternoon yesterday. This morning I woke up even worse. I could barely walk. But I'm grateful for the whole team that I have. And shout out to my mom. It's her birthday today. That's for you, mom. That's your present. Love you." — Filipe Toledo
Photo © WSL / Beatriz Ryder