Carissa Moore Wins Surf Ranch Pro Presented by 805 Beer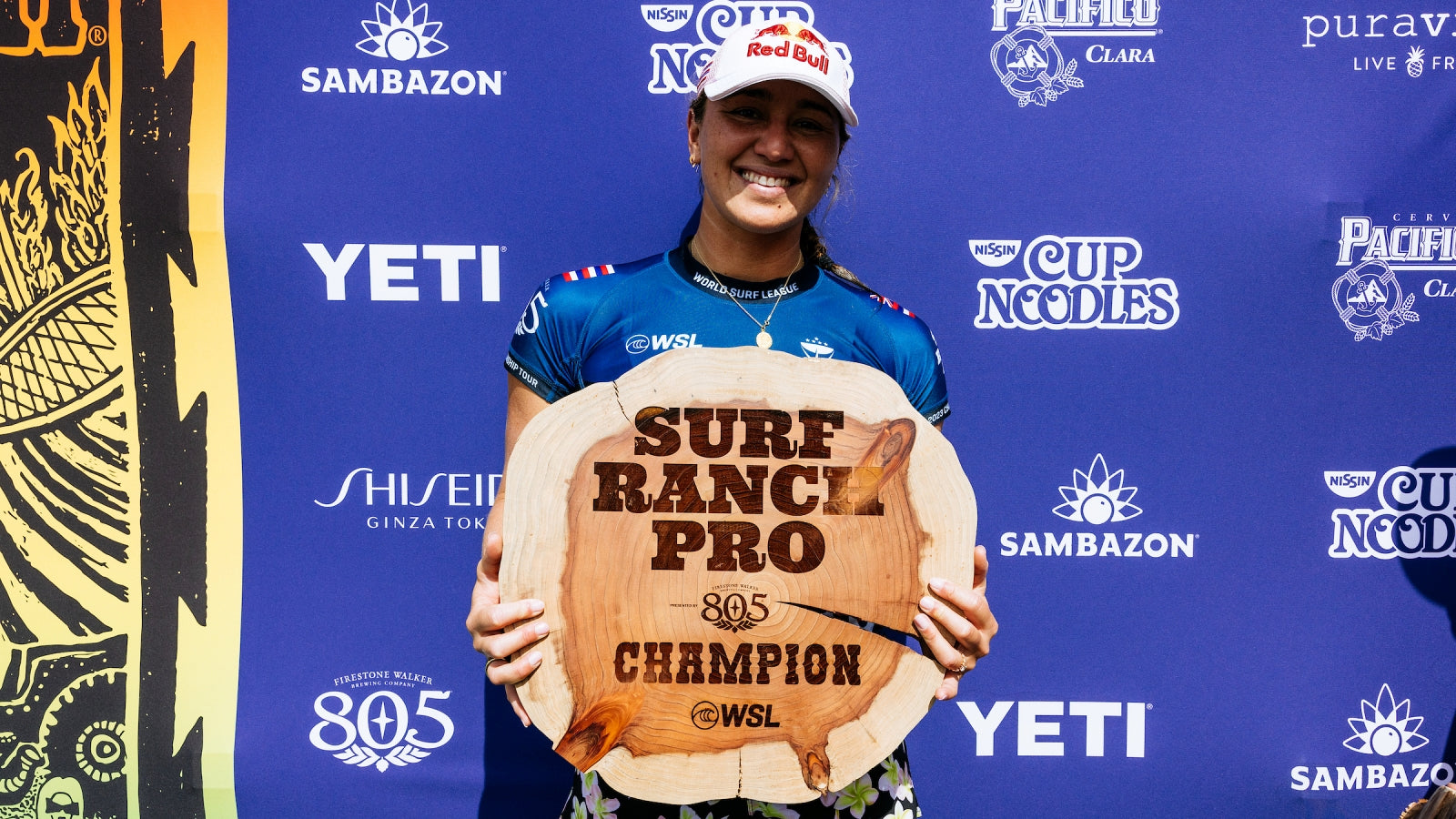 FCS Team Rider, Carissa Moore, has won the 2023 Surf Ranch Pro Presented by 805 Beer. With her big win today, the five-time World Champion now leads the rankings as the world's best surfers head to Central America for the Surf City El Salvador Pro Presented by Corona, Stop No. 7 on the 2023 CT.
Carissa has had an exceptional year, adding a second Surf Ranch Pro win and third CT event win of the season today, to her long list of accomplishments. As the No. 1 surfer on the rankings, she is now well on her way to qualifying for the upcoming Olympic Games in Paris and securing a place in the WSL Final 5.
"You can't wipe the smile off my face right now and to be sharing the podium with these amazing humans is an honor," said Carissa. "I think all of us as athletes just want to perform to the best of our potential and I definitely think there was more for me to give out here. But, I felt happy and present, and that's what matters most to me. I didn't really imagine it would go quite this good and I'm just really happy. I have a lot of family and friends here, and watching all over the world, so I really appreciate all the love. It's a perfect wave, but it's really difficult to ride. It took a couple surfs to figure out the timing again and get to calm the nerves, but I just felt really good."
Photo © Pat Nolan / WSL