Caroline Marks Wins Boost Mobile Pro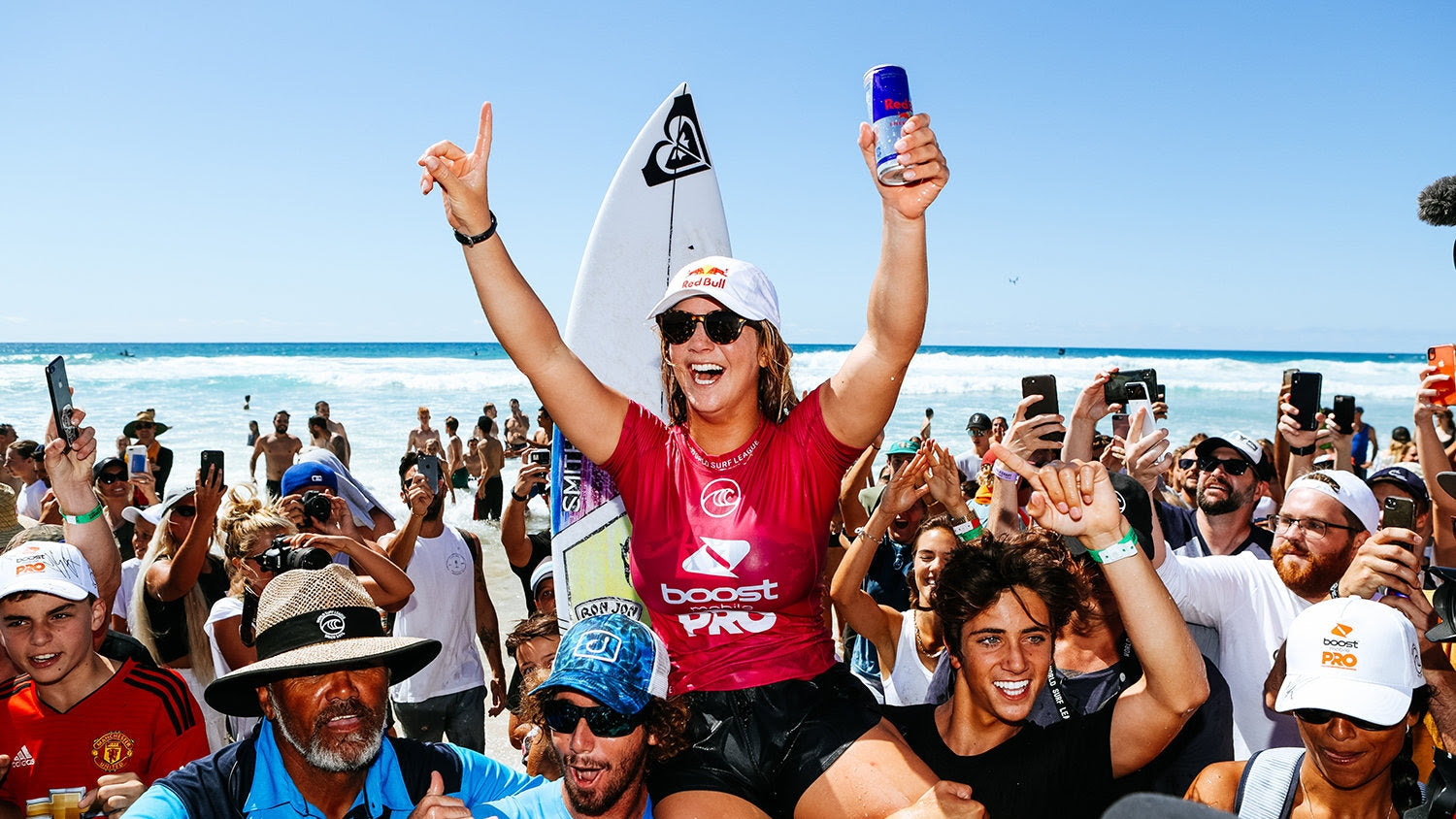 Photo: © WSL / Cestari
Caroline Marks (USA) has won the Boost Mobile Pro Gold Coast, the opening stop on the 2019 World Surf League (WSL) Championship Tour (CT).
In addition to the year's first elite surfing event, today marked the first CT event to award equal prize money to both female and male competitors following WSL's commitment in September last year. Each stop on the Championship Tour, in 2019 and beyond, will award equal prize money and continue to host the Rising Tides - WSL Girls Program, the beachside engagement program aimed to inspire the next generation of young girls to take to the surf.
2019 is also the first opportunity for the world's best surfers to qualify for the Olympic Games Tokyo 2020, where surfing will make its Olympic debut. The Championship Tour rankings at the end of this season will determine 18 of the 40 available places (10 men and 8 women).
As the youngest surfer to ever qualify for the Championship Tour, 17-year-old Caroline went on to win the 2018 Rookie of the Year title. Her win today vaults her to No. 1 on the World Rankings and is off to a phenomenal start in her career.
"I'm really emotional right now, I can't believe it. I'm speechless. It's incredible to be a part of this sport. I just want to thank everyone at WSL, I'm so grateful. It's so amazing to be a part of women's surfing. Carissa has always been my hero and she still is. To have my first win over her is incredible. I was actually laughing because the first time I came to this event I was in the Trials and I just lost in the first heat every single time, so to now win the event is amazing. This has been the best event and best week of my life. There's still a lot of work to do for the rest of the year, but I'm definitely going to enjoy this moment."
Congratulations Caroline!
---
Caroline's Winning Hardware
FCS II KA Medium
Sitting in the Accelerator family, Kolohe Andino's signature fin is suited to fast, explosive surfing in punchy waves. Considered an 'All Rounder +', this fin offers a balance of speed, flow & response with added control.
FCS 6' Freedom Leash
The idea behind the FCS Freedom Leash is to make it feel like you're not wearing one at all. Thinner and lighter, stronger with less tangling, it features a revolutionary over braided PU cord, streamlined cuff and hydrodynamic rail saver.