Caroline Marks Wins Shiseido Tahiti Pro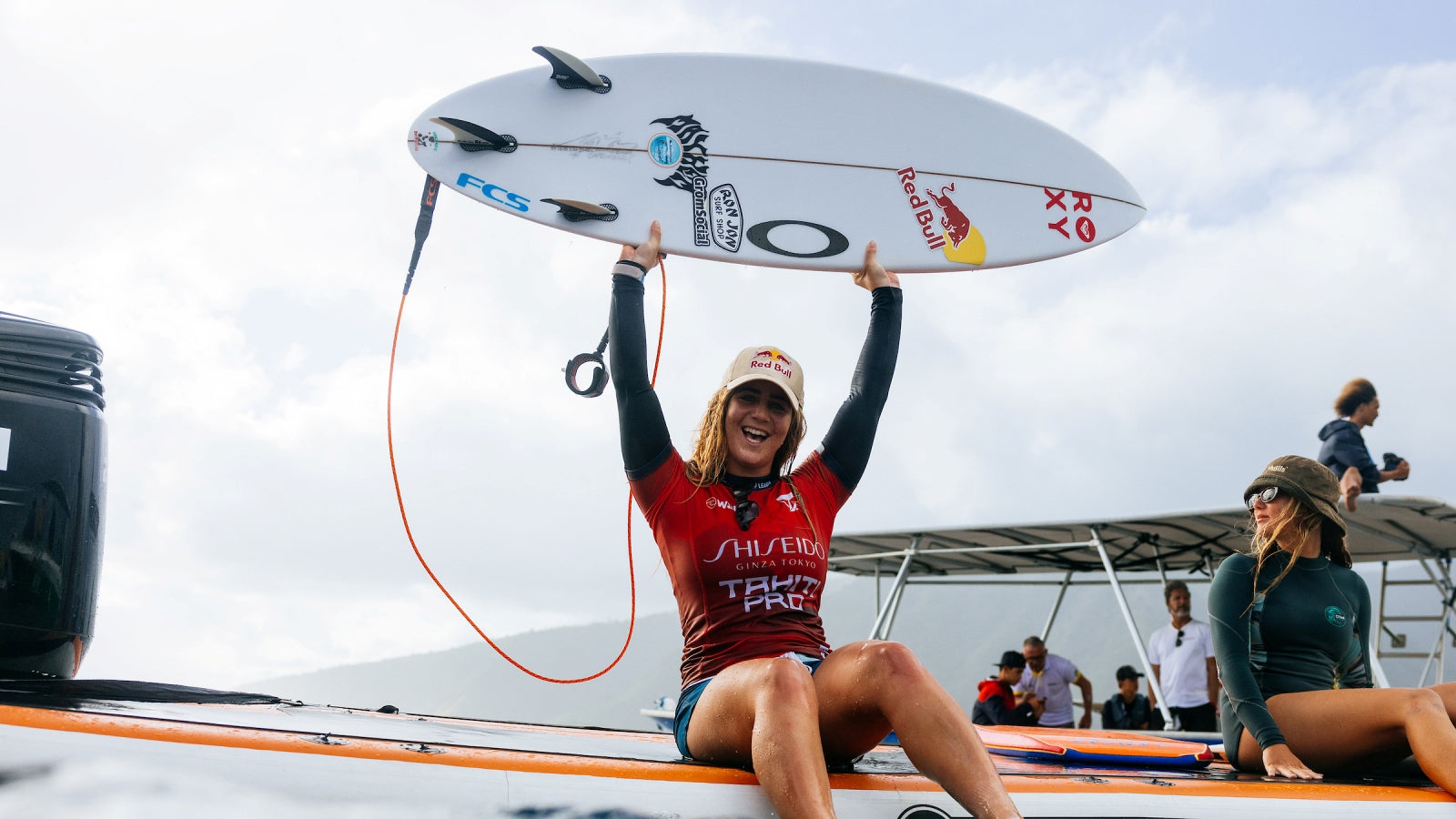 FCS Team Rider, Caroline Marks (USA) claimed her second event win of the season today at the Shiseido Tahiti Pro presented by Outerknown.
Caroline finished 5th here last year and today she demonstrated an increased level of confidence and dominance in waves of consequence at Teahupo'o, Tahiti.
After taking time away from the Tour at times in 2021 and 2022, this is Caroline's first full season back and her most successful to date with two CT victories from three Finals in 2023.
"I'm stoked – this is like a dream event to win so I'm super pumped. The waves got a little weird with that wind and after I fell on that barrel I had to go to turns on my second to last wave. It was good to be able to change the plan and see it work out. To win this event as a goofy footer is a real feather in your cap."
Photo © WSL / Matt Dunbar