Gabriel Medina Takes 2nd CT Victory At Surf Ranch Pro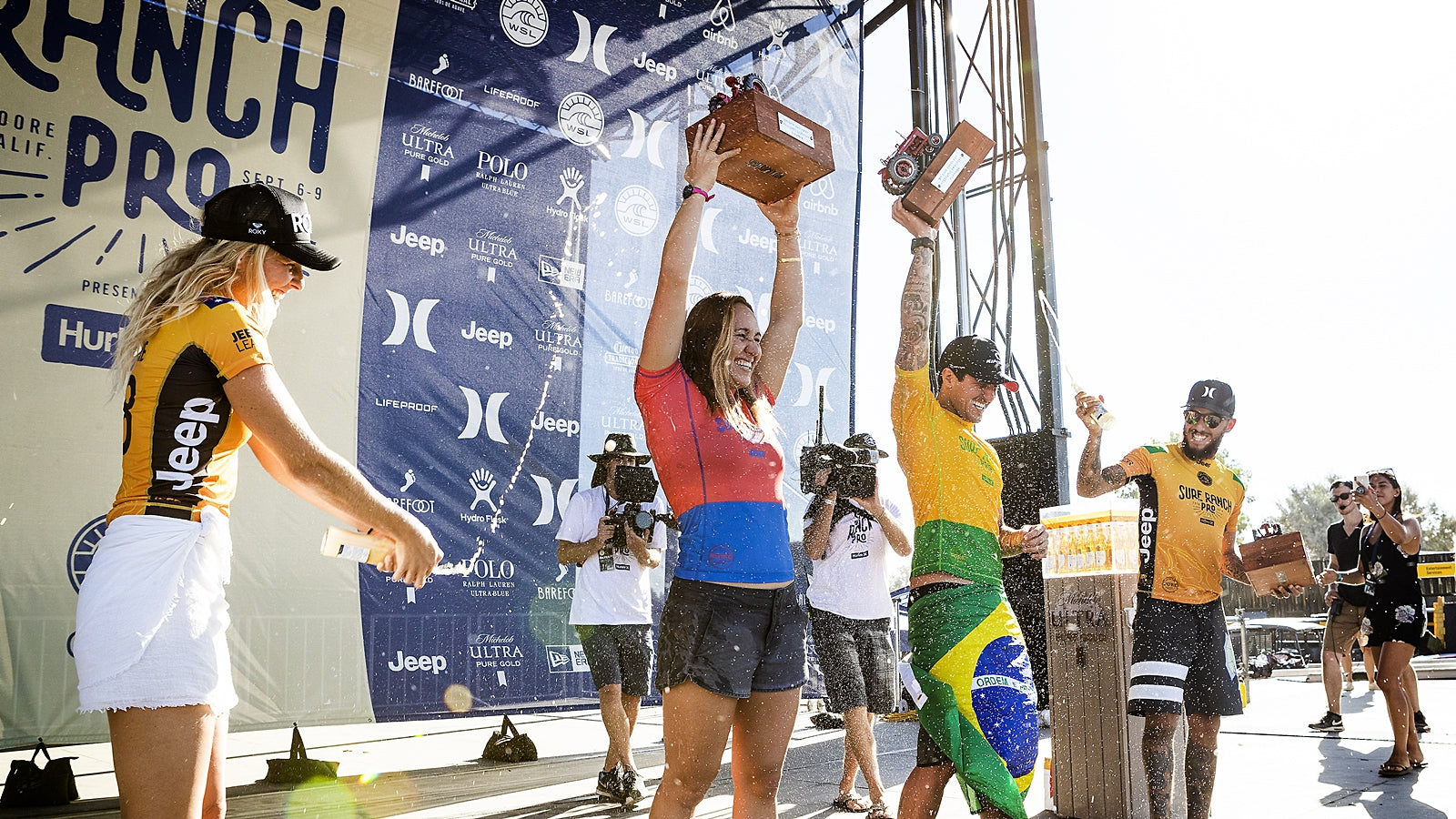 Gabriel Medina (BRA) has won the inaugural Surf Ranch Pro presented by Hurley, Stop No. 8 on the World Surf League (WSL) Championship Tour (CT).
With this victory, Gabriel takes home his second and back-to-back CT win against the world's best this season, narrowing the gap between him and current Jeep Rankings Leader Filipe Toledo (BRA).
"It was amazing to win again, especially here at the Surf Ranch, and it feels good to get a little closer to Filipe (Toledo)," Gabriel said. "Filipe is so dangerous, he's probably the best at the Surf Ranch, so it's special to win. There are no words. I am so happy right now. I surfed the way I wanted to. It's totally different from surfing in the ocean, but I'll take it! It's the most high-performance wave I think we've ever surfed and it's good to feel we are on level ground with the other guys. There are three more events so they should be fun ones."
Gabriel's win today looked to be in jeopardy after an uncharacteristic fall on his opening left, but he was quick to bounce back and posted an excellent 8.73 on the right run. He then went on to take advantage of the makeup left granted to competitors due to the infrequency of wave quality and soared his signature, ending air manoeuvre to earn a near-perfect 9.13.
Filipe Toledo continues to be one of Surf Ranch's most dynamic performers and one of the sport's greatest showman. The current World No. 1 showcased his incredible aerial antics once more, landing three airs on the wave that earned him an all but perfect 9.80 (out of a possible 10). Now, the Brasilian heads into a crucial European leg with Gabriel only 4,100 points behind him.
"I feel great. I made a few mistakes throughout the whole event and I could have done better on the left and be in first right now," Filipe commented. "But, I'm really happy to be a part of it. This is a new era of surfing and I have to thank all the fans for coming out here. It's always scary to compete against these guys. They're in the Top 5 for a reason, but I'm just trying to concentrate on myself and do my job and make sure I stay really far away from them."
The next stop on the WSL Championship Tour will be the Quiksilver and Roxy Pro France. Competition window will open on October 3 and run through October 14, 2018.
Photo © WSL / Cestari