Isabella Nichols Wins GWM Sydney Surf Pro Presented By Bonsoy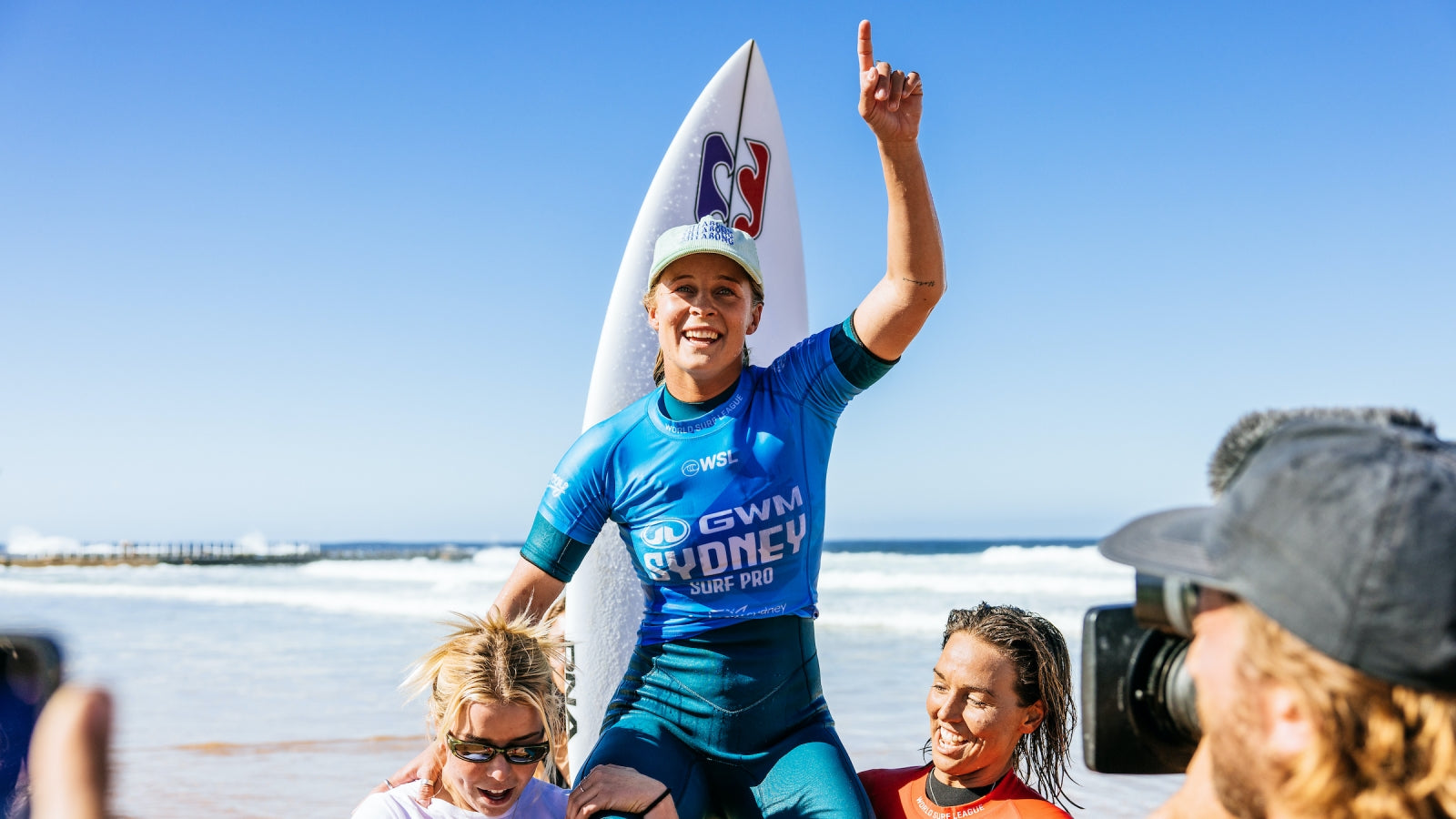 Isabella Nichols overcame fellow FCS Team Rider, Sally Fitzgibbons in an all-Australian final at the GWM Sydney Surf Pro Presented by Bonsoy in 6 - 8ft surf at North Narrabeen.
Less than a month after falling short of the Mid-season Cut and losing her spot on the Championship Tour (CT), Isabella has bounced back with a win here. After a slow start to her requalification campaign on the Gold Coast, she is well and truly back on track to regain her position at the elite level with her impressive win today.
"This is not what I expected at the beginning of this week. In all honesty, I was considering not coming to this event because I just wasn't in a great headspace. It's been a really tough year for me and my confidence has been really low so it's crazy to be here now having won the event. I just surrounded myself with great people and with plenty of positivity and it's made such a difference."
Similarly to Isabella, Sally Fitzgibbons lost her spot on the CT after the Mid-season Cut and has returned to the Challenger Series and set a high standard immediately, finishing third and second in back-to-back events. Sally's result today has locked her in at second place on the rankings and well on her way back to the elite level, battling for World Titles once again.
"This trophy is so special – it's a tough journey to get to the podium these days," Sally said. "The women's tour is in such a good place and there are a lot of women who deserve to be up here today. I love the support we get here from the locals; there's been such good energy getting sent out way all week."
Photo © Matt Dunbar / WSL