Filipe Toledo is now the "King of Saquarema"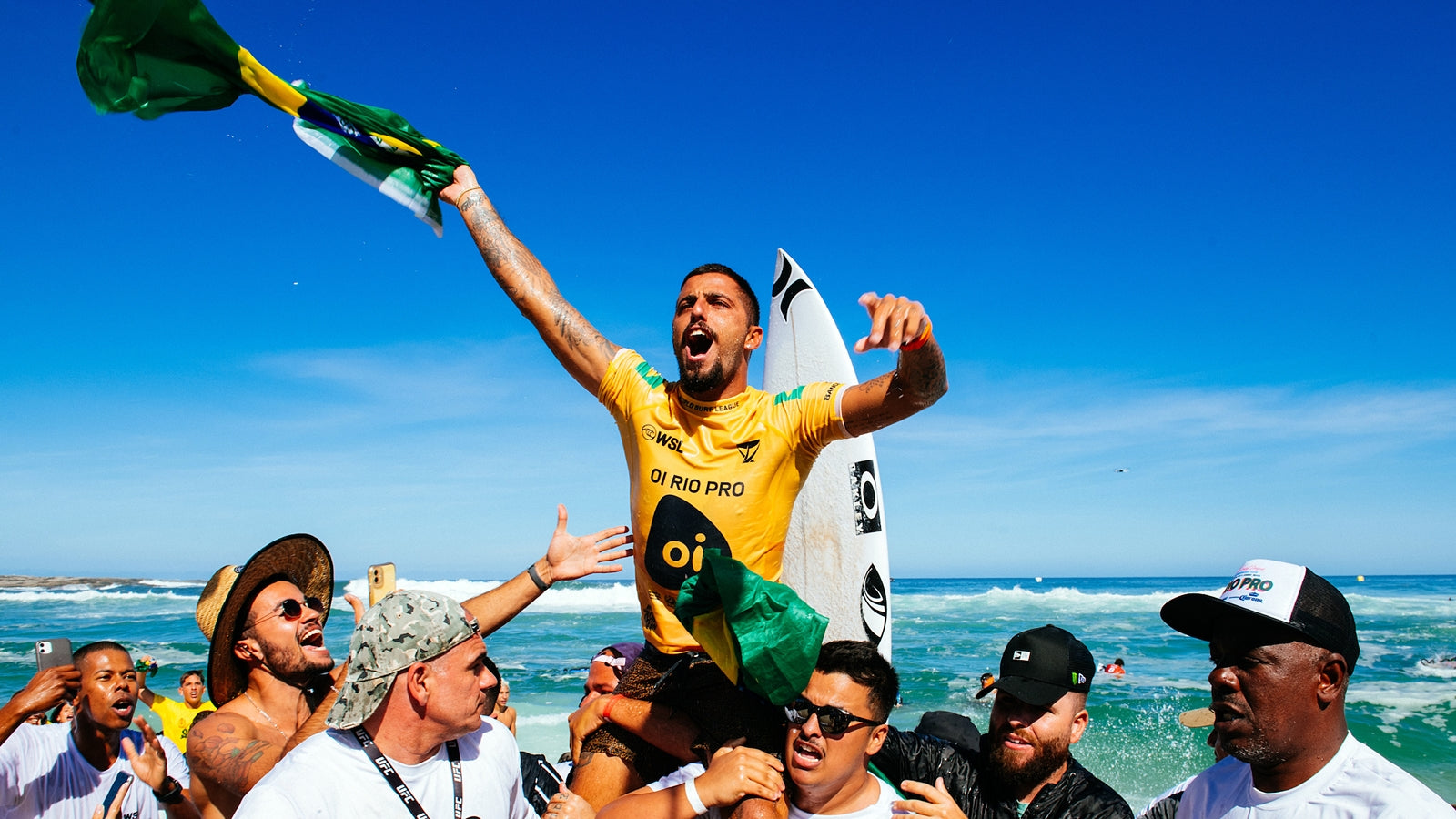 Filipe Toledo earned his third straight victory at the Oi Rio Pro in Brazil, Stop No. 8 on the World Surf League (WSL) 2022 Championship Tour (CT).
The competition finished off in spectacular fashion in front of a huge crowd at Praia de Itaúna in Saquarema.
With the win, Filipe is now being referred to as the "King of Saquarema" with a total of four victories at the Oi Rio Pro to date.
"I feel completely blessed for being in this position and sharing this moment with my family, friends and this amazing crowd. I want to congratulate Samuel (Pupo), Yago (Dora) and Italo (Ferreira) who all made it to the Semifinals. It was a historic moment for us Brazilian athletes and the crowd was a class act, showed love to everyone on Tour and made this one of the most magical events ever."
The next stop on the WSL 2022 CT will be the Corona Open J-Bay, which opens on July 12 and holds a competition waiting period through July 21, 2022.
Photo © Thiago Diz / WSL